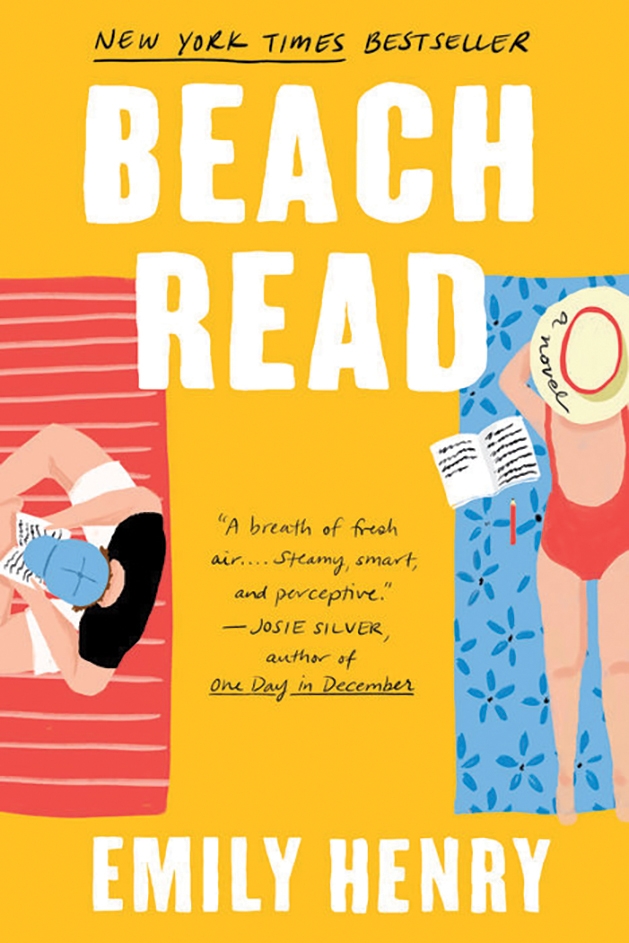 A book perfect for hitting the beach.
Despite the sunshine-evoking title, this contemporary romantic comedy is a fun read no matter the season. The story centers around romance writer January and literary fiction writer Augustus, who end up in beach cottages next door to each other in the same Michigan town. After some feisty interactions and a healthy dose of writer's block, the two decide to swap genres for the summer to see who can write the better book.
January shows Augustus what it is like in the world of endless happy endings, and he gives her a taste of a reality where things do not always turn out for the best. The delightful characters and evocative settings sprinkled in this leisurely-paced read make for a journey that is, at times, hilarious and heartfelt, and other times dark and emotional. You don't have to be a writer to relate to the protagonists' struggles with family, identity and searching for a purpose. Fans of Sally Throne and Christina Lauren will enjoy this charming escape.
Emily Brooks is a library services supervisor for the Washington County Library System. She lives in Woodbury with her husband, two dogs and cat. In her spare time, she loves to write poetry just as much as she loves to read it.