Whether you're a green thumb or resolved to become one, let the folks of these local gift shops and greenhouses be your guides to all things garden-themed this spring.
Birds are chirping, the ground is thawing, and that residual wintertime cabin fever demands you must spend time outside soaking up those glorious rays. What better way to refamiliarize yourself with nature than clearing out a patch for perennials or digging out those patio chairs from the garage?
Maybe you're trying to reintroduce yourself to some neighbors after our prolonged winter hibernation. Perhaps you're in the market for Mother's Day ideas. Whether you're a green thumb or resolved to become one, let the folks of these local gift shops and greenhouses be your guides to all things garden-themed this spring.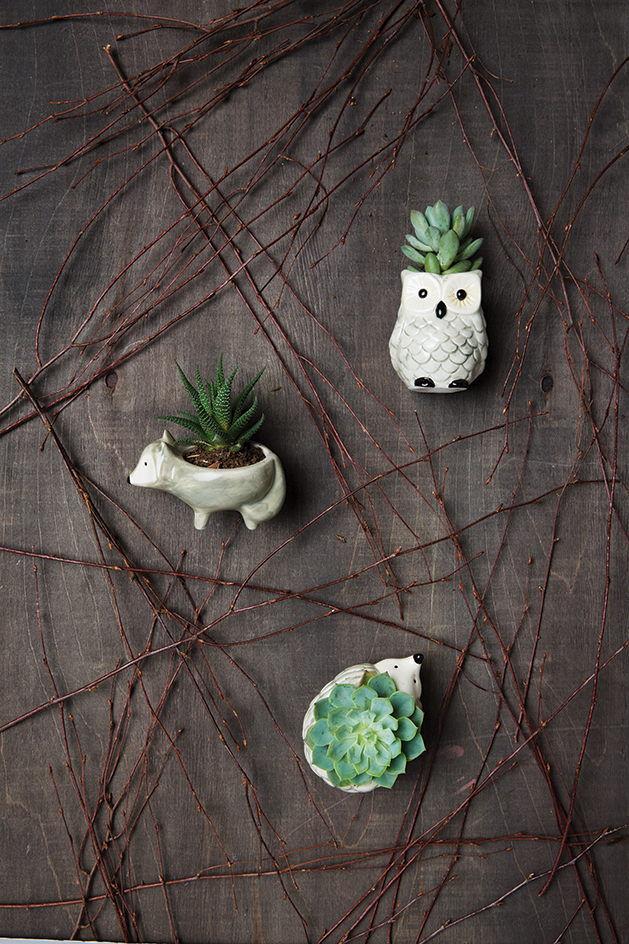 The Woods
The Woods has long been a family run staple of the Maple Grove community. In 2013, owners Linda and Dave Looney brought their three and a half decades of experience as a locally owned and run gift and home accessories emporium to Woodbury. Located in the Tamarack Village shopping center, The Woods Gifts offers a wide selection of carefully curated and often hand-crafted home and garden decorations.
Ancient Graffiti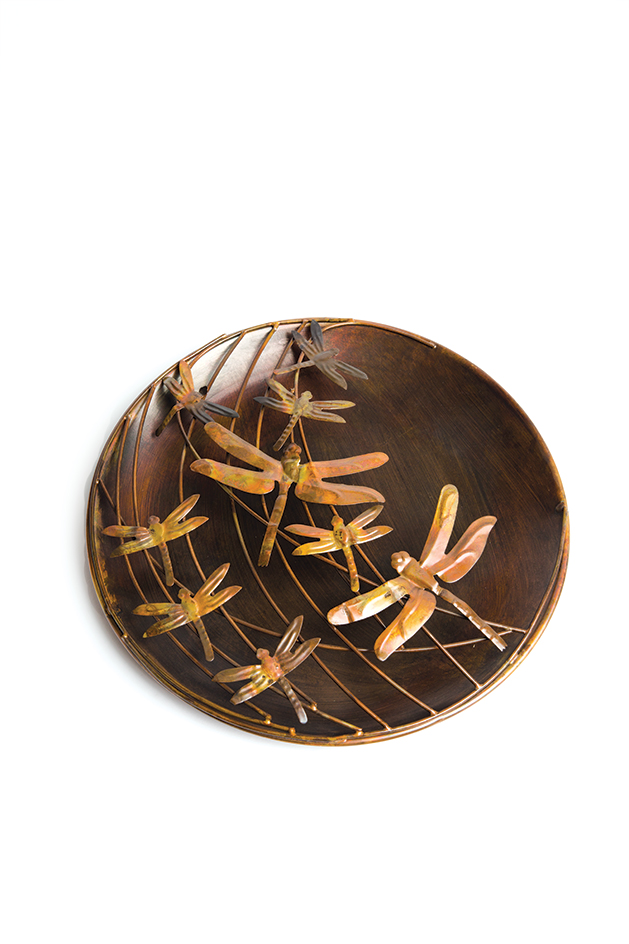 Raised Tree Flamed Wall Disc, Dragonfly Flamed Wall Disc
Perfect for a patio space or open stretch of fence, these copper hanging discs are fire-treated to deliver an aged, rainbow patina effect.
Hummingbird and Bells Hanging Ornament, Heart and Bells Hanging Ornament
These delicate, ornamental chains catch the breeze and produce a gentle, chiming sound.
Cutout Dragonfly Metal Hanging Ornament
Add movement to a patio or garden space with the rainbow undulations of this hanging copper dragonfly.
Heart with Dangles Wind Chime
A creative take on a traditional wind chime, this heart creates a soft melody in the breeze.
Arias
Wind Chimes
These wind chimes are made by a small company domestically and hand-tuned to a specific musical scale, depending on size.
Melrose International
Anthurium and Hummingbird Fountain
Water flows gracefully from leaf to leaf of this sculptural iron fountain. Bring the soothing sound of flowing water indoors or install outside in a covered area.
Francis Metal Works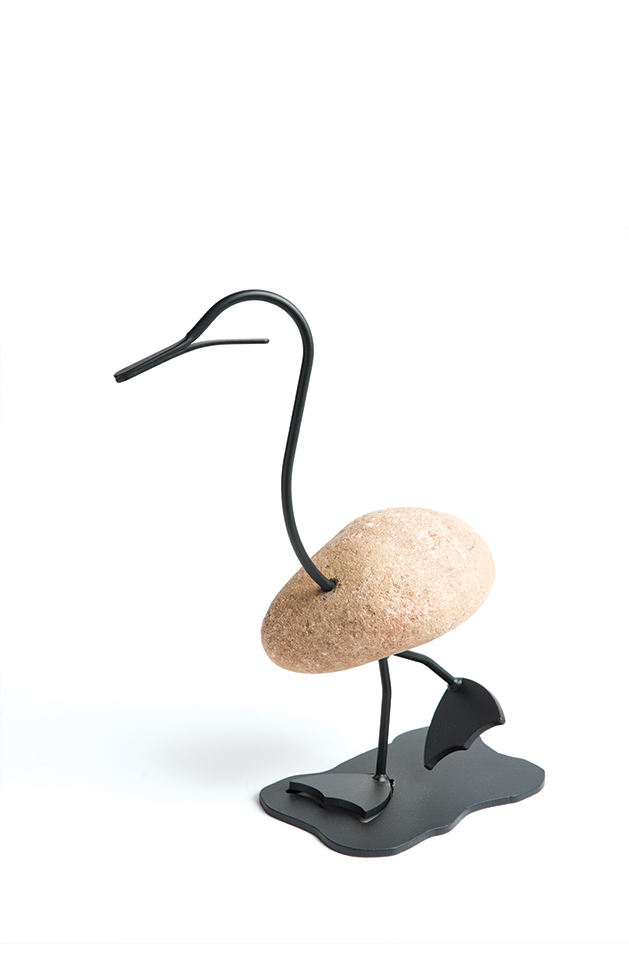 Crested Crane
Perfect for a spot near water, these minimalistic cranes formed from stone and metal still capture the grace and power of the real thing.
Duck Family
Owner Dave Looney has an interesting personal connection with the designer of these metal and stone sculptures.
"He started this, oh probably 15 years ago, I was one of his first customers," says Looney. "It's a very big company right now."
Moose
The powder coated finish of the metal ensures these sculptures can have a long, successful career in the garden without rusting.
Turtle
The stone chosen for each sculpture renders a one-of-a-kind quality.
Garden Age
Supply Rock Sculpture
Ever come across a stacked tower of stones on one of the many beaches of Minnesota? Well these stone towers, or cairns, derive from an ancient practice used to mark special locations. But, this sculpture is reinforced with a metal rod to withstand both the elements of nature and destructive whims of young kids.
Supply Heart
Garden Stand, Spiral Garden Stand, Sun Garden Stand
These simple sculptures crafted from natural materials lend a peaceful ease to any outdoor setting.
Heart Hanging Wreath
The natural touch of beach stones conveys a warm and welcoming message.
Stone and Glass Hanging Ornament
These wire-wrapped strands of stone and sea glass ornaments look freshly plucked from the beach.
Meravic
Gnomes
Visit these mischievous fellas in The Woods' feature garden area. Gnomes have always been around, Looney notes, but for the last two or three years the sneaky little guys have been taking gardens by storm.
Studio M
Geraniums Garden Flag
Another classic garden item experiencing a resurgence has been garden flags. Celebrate a favorite flower, outdoor critter or simply use these flags as an easy way to decorate for any upcoming holiday.
Transpac
Rain Chains
Another popular method people have found to engage with their gardens is through rain chains. Watch the water collect in these flower-shaped cups and continue to trickle down after the shower has stopped.
Rain Gauge
Measure the rainfall of those spring showers with the help of this frog trio and their resident snail meteorologist.
The Woods Gifts
8300 Tamarack Village, Suite 110
651.458.4011
Facebook: The Woods Gifts of Woodbury
With the ubiquitousness of Patina stores, it can be easy to forget this successful gift shop isn't a nation-wide chain. Established in 1995 by husband-wife duo Christine Ward and Rick Haase, Patina stores offer a tasteful range spanning everything from décor to jewelry. Stock up on wrapping paper and cards to make this a one-stop-shop for all your gift giving needs
Live Hanging Garden
Bring a little slice of the garden inside with these hanging succulent terrariums. These little guys are perfect for the fledgling gardener or those who want to add an easy living element to a sunny spot inside.
Garden Kneeling Pad
Save your knees this spring by picking up one of these patterned kneeling pads.
Lavender Wrap
Perfect for soothing those creaky joints after a day bent over, clearing out those pesky early-spring weeds.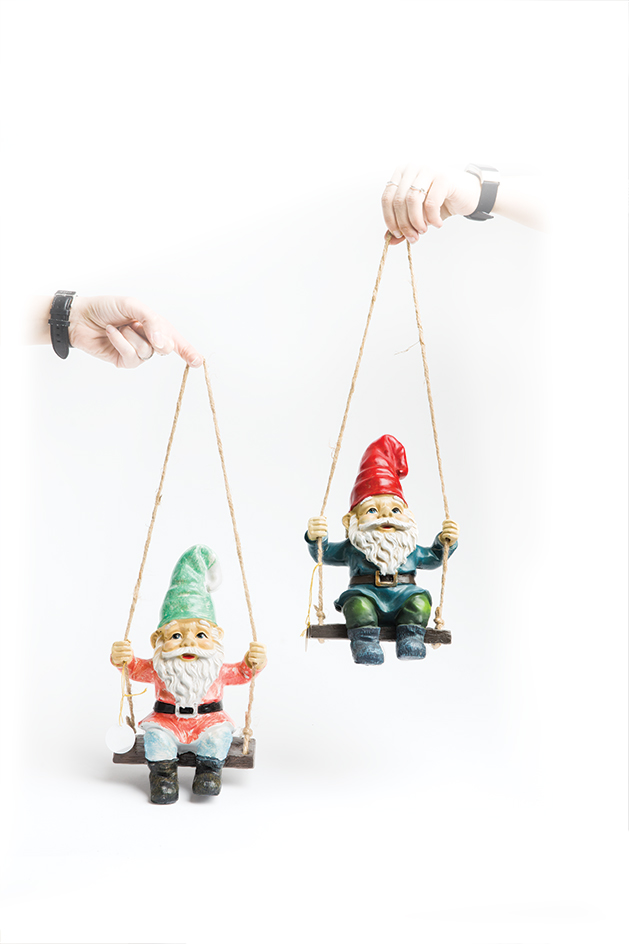 Hanging Swinging Gnome
Fairy gardens are a fun touch of whimsy for kids and kids-at-heart alike. Set these little guys out to keep watch on your veggie patch or liven up a shady spot.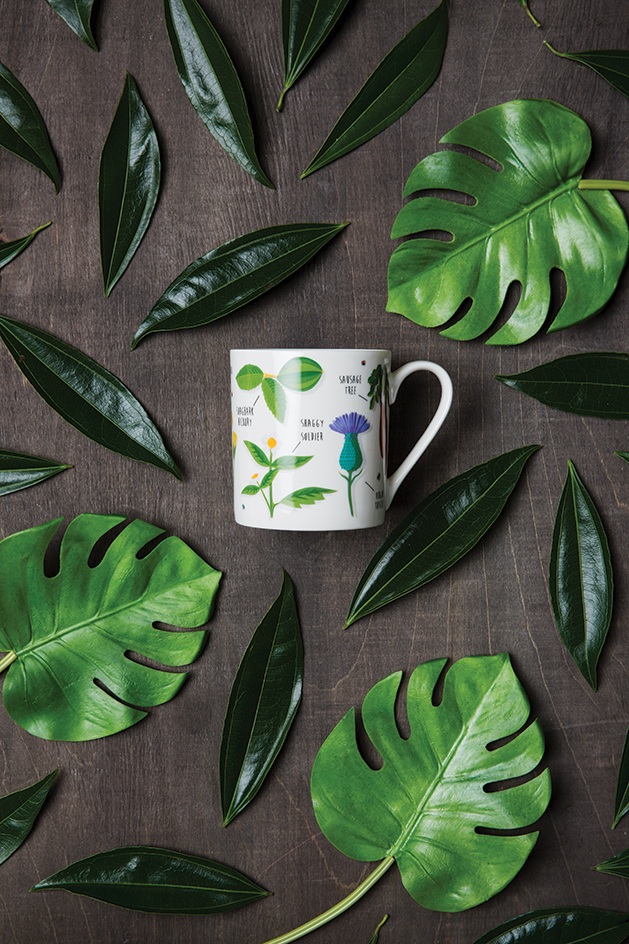 Novelty Plant Mug, Novelty Bird Mug
Nothing like a warm cup of early morning tea or coffee to perk up the gardener in your life (even if that gardener's you).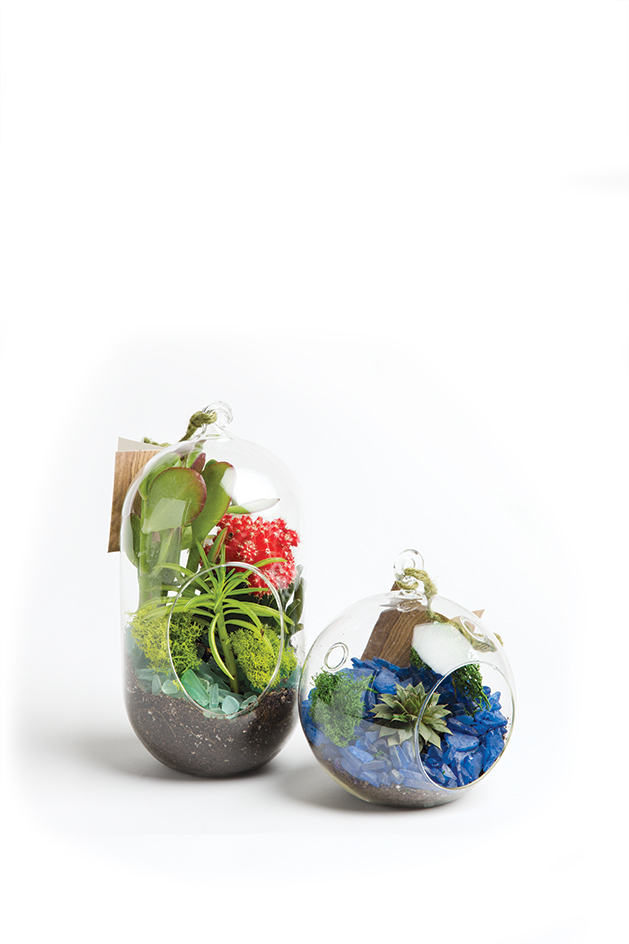 Woodland Critter Pots
If you're still working on that green thumb, non-fussy succulents are always a good place to start. The cute critter pots make perfect sense for a low-maintenance housewarming gift.
Patina
8320 City Centre Drive
651.578.2538
Facebook: Patina Stores
Instagram: @patinastores
From homegrown roots in Cottage Grove, Whispering Gardens is now nearing it's 30-year anniversary serving Woodbury and other surrounding communities. Starting from a backyard greenhouse, the garden center has since expanded to a nursery and garden gift store as well. Stop by to get lost in the possibilities of the display garden, find a rare variety of hosta or tomato, or consult the Lamkow family's expertise.
Hostas
"I've been a hosta guy for forever," says Larry Lamkow, who with his wife Sandra has run Whispering Gardens for 24 years. This life-long affinity is self-evident by the wide variety and rare species of hostas the garden center has on offer.
Garden Gnome Decorations
Truly trick out your gnome garden with everything from miniature RVs to wishing wells.
Cement Hanging Angel Ornament
Check out the display garden at Whispering Gardens to get more decorating inspiration.
Peppers
Whispering Gardens boasts around fifty types of peppers and over a hundred types of tomato plants including heirloom and miniature varieties, making this the perfect place to pick up a rare species for the veggie growing connoisseur.
Wind Chimes
Add music to any outdoor spot with these domestically made windchimes.
Wind Sculpture
These types of sculptures have always been popular, Lamkow notes, adding, "they put a lot of motion in the garden."
Whispering Gardens
11180 70th St. S., Cottage Grove
651.459.8080
Facebook: Whispering Gardens Garden Center