Longtime Woodbury resident provides holistic healing therapies for local residents.
When longtime Woodbury resident Diane Schmidt began volunteering at Woodbury's Woodwinds Hospital in 2003, she encountered something she had never seen before when meeting with an integrative care therapist: healing touch therapy.
She wanted to learn more about it. So, in February 2003, she registered for a level one healing touch workshop and was immediately enthralled with the practice.
"I was hooked," Schmidt says. "Because [healing touch] facilitates such a deep sense of peace and relaxation."
After becoming a certified healing touch practitioner in 2006, Schmidt continued to volunteer at Woodwinds Hospital and provide healing touch services. She volunteered with a variety of different patients, ranging from chemotherapy patients, new and expectant mothers, and elderly persons on hospice.
The journey to becoming a healing touch provider sparked her interest in similar types of energy healing therapies, such as reiki, sound therapy and the use of essential oils.
She now works as an independent provider of these complementary therapies, and sees clients for a variety of reasons, including stress and anxiety, post-traumatic stress disorder, joint aches and chemotherapy side effects.
While these issues all require different types of care and treatments, Schmidt's main goal is to be supportive of the healing process and teach people how to care for themselves.
"I do believe that there is a symbiotic relationship between Western and Eastern medicine … what holistic therapy does is support that healing process," she says.
Schmidt says these therapies support the healing process by providing a sense of relaxation that helps the body to heal. "I've always believed when you are relaxed, you heal better … and if you can release whatever energy your body has, that will help the healing process."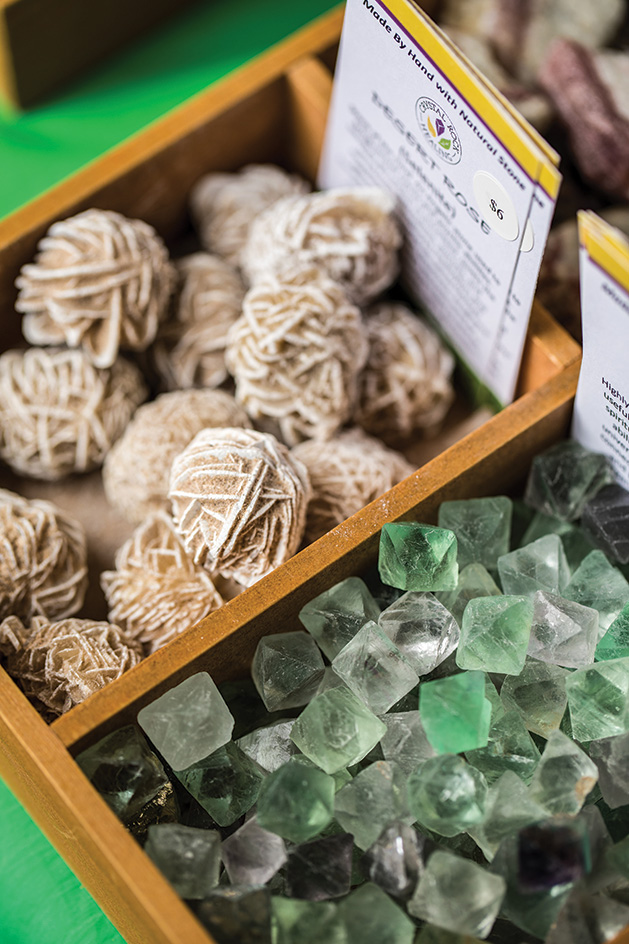 Schmidt also ensures her clients have the tools to take care of themselves long after their session.
"I give them some self-care tools to take with them, because … that's empowering. It's great to have someone pamper you, but on those times when you can't carve out that hour or half hour … what can I do for myself?" she says.
Schmidt currently practices out of Crystal Rock Healing in White Bear Lake, and hopes to soon move her business back to its original home in Woodbury. In the meantime, she continues educating others about these therapies and strives to support her clients holistically.
Diane Schmidt Holistic Healing
4399 Lake Ave. S., White Bear Lake
651.302.0161