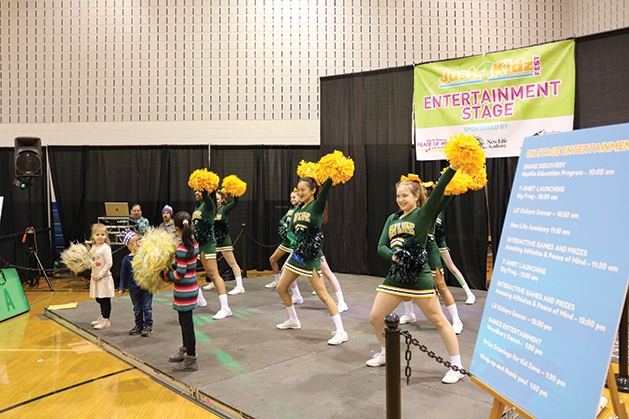 Learn about area schools, camps and activities.
Finding the right resources for your children can be stressful and challenging, but no fear; Just4Kidz Fest is right around the corner. This one-day event is on January 8 and is held by Nikki Robbins, owner of Peace of Mind Early Education Center, and Linda Grubish, owner of That's My Idea! Marketing.
Grubish says the event is, "like the Woodbury Expo but for all things kids." It is a great opportunity for parents and caregivers to connect with and learn more about the different schools, camps and activities available for children. It is also a fun day for kids to get out and interact with one another, especially in the wintertime.
Grubish says, "[It's] super beneficial for parents because it saves them a whole lot of time researching options for preschools, kindergartens, dance lessons or even where to have their child's birthday party." It's also beneficial for businesses to connect with the community. Robbins and Grubish say they're looking forward to seeing everyone in the new year. For more information and event details, go to just4kidzfest.com.