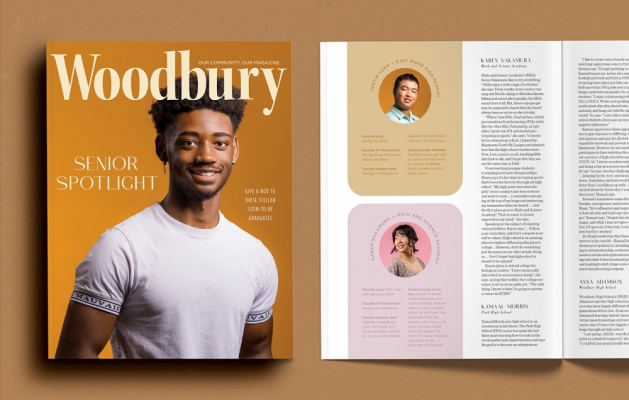 Growing up, back to school season was one of my favorites. As a "Type A" person, I reveled in buying new pens, pencils, folders, notebooks and planners—don't get me started on my love for a fresh planner! This back to school season is a little more special for my family, as my younger brother is off to start his senior year of high school and will soon be a graduate and off into the world.
Earlier this year, I had the pleasure of chatting with a few other soon-to-be high school graduates, and they offered a glance into what high school looked like during the pandemic, how they overcame challenges and what they're looking forward to during their senior year of high school.
Woodbury High School 12th grader Anna Adamson says, "I'm really excited to be able to take all the things I've learned from other leaders, captains and seniors, and be able to give back to the teams I've been on or the groups I'm in." Karen Nakamura, Math and Science Academy 12th grader, shares that sentiment. She says, "… Now, I am a junior coach, teaching little kids how to ski, and I hope that they see me the same way as I did." For their advice to incoming students and to meet more graduating seniors, go to page 32.
We're also giving a nod to four South Washington County Schools professionals who were nominated for the Minnesota Teacher of the Year award—writer Ava Diaz spoke with teachers from East Ridge High School, Park High School and Cottage Grove Middle School about their experiences in
the district. Read the feature on page 24.
Readers, we'd like to see your #BackToSchool status. Tag us on Instagram with #WoodburyMagazine to share your new school year look with us. See you next month.