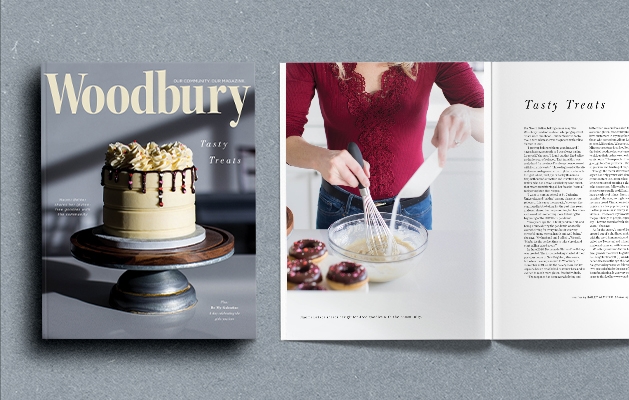 Being a magazine editor has always been a dream job, and it's safe to say that I adore the career I've built. However, I also long to be a travel writer. Though there are many parts of the beautiful world that I have yet to see, I've enjoyed my trips around the country and desire to see all I can. Perhaps, I had been a globetrotter in a past life; or maybe I simply wish to see more than what the Midwest has to offer. No matter the reason, traveling the world is one of my deep passions, and it's what we're celebrating in this issue of Woodbury Magazine.
On page 30, writer Madeline Kopiecki interviews travel blogger Molly Golden about the type of trips most tend to avoid: group travel. Golden shares her seven "golden rules" for group travel; from starting early and finding options to enjoying yourself. Following this advice is sure to make for a successful trip.
Jet-set with writer Angela Johnson, who interviews Sara Duffy, owner of SRD International, a luxury travel concierge company, and TV host of Trip of a Lifetime. Duffy says, "Travel has been a savior in my life, knowing there is always something more out there." Read the story on page 14.
Prefer to stay home and cozy up during the chilly February days? Enjoy special gluten-free treats from Naomi Betker's in-home bakery, Nomemade Gluten-Free Bakery. Flaky pastries, specialty cakes and pies, cookies and more don Nomemade's menu, and Betker shares a few delicious recipes sure to make you hungry! Read the story on page 26.
I'd love to see photos of your travels, readers! Share your favorite destination—or perhaps your dream destination—with us by using #WoodburyMagazine on Instagram.
I'll see you next month!
Hailey Almsted