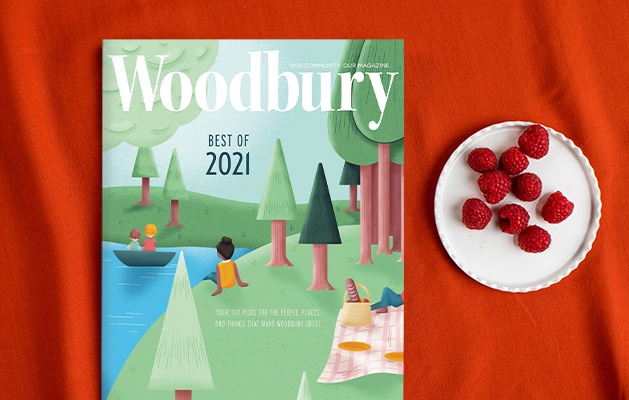 I have said it before, and I will say it again. This special edition of Woodbury Magazine—one where we celebrate the people, places and things that make Woodbury such a great place to live, work and visit—is my favorite issue of the year.
This is an issue meant to last; to be picked up year-round; to spark conversations with your neighbors, friends and family around town. Whether it is left on the kitchen counter or loaned to out-of-town guests who want to bounce around town, it is a lasting issue created to inspire our readers.
So, congratulations to the finalists and winners! Check out the full list of finalists and winners on page 30. Also in Woodbury Magazine this month, Woodbury Heritage Society vice president Bill Schrankler and I teamed up to bring you a unique scavenger hunt of the artistic bronze statues around town—find the checklist on page 42 to get going.
And on page 34, you'll find my Editor's Picks, where I've spoken with several community business owners who are celebrating milestones: Woodbury 10 Theatre, a business that has stayed open thanks to tremendous community support; Duc's Vietnamese, a local restaurant that has donated several thousand dollars to charity; a local mask-maker, who has sewn and donated over 2,000 masks; and more.
As always, thank you, readers. Without you, we would not have such a special community—and we would not be able to make Woodbury Magazine all it is. We could not do it without you! See you next month!
Hailey Almsted