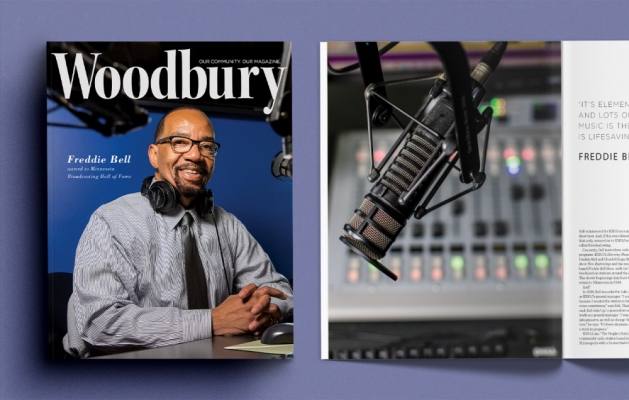 September might just be one of my favorite months—though I may be a bit biased since the entire month is one big party for my family. (We're celebrating five birthdays—including my nephew's first birthday!) All the celebrations, plus the beautiful changing of the seasons, sweater weather, crisp air, pumpkin spice lattes … The list goes on as to why I love September. And in this fall issue of Woodbury Magazine, we're celebrating what really makes fall feel so cozy: art and fashion.
I like to think that our two seasonal topics go hand-in-hand. Fashion is art, and art has the power to be fashion, right? From the decadent halls of The Metropolitan Museum of Art to the runways of highly-coveted designers, art and fashion enthusiasts can see curated pieces designed to create a reaction—that's art if you ask me.
In this month, we're covering these topics together and separately. In two stories,
For the Love of Art (page 24) and Color Palette for Confidence (page 26), you'll see how two creatives—an artist and a stylist—use their respective arts to inspire others while showcasing their creativity.
And from meeting Maya Angelou to interviewing presidential candidates, for one Woodbury creative, it's his passion for the art of radio that got him inducted into the Minnesota Broadcasting Hall of Fame. On the topic, Freddie Bell says, "I have to give a nod to the audience." Though writer Daniel Huss breaks down what truly gave Bell this achievement. Read our cover story, Hall Call, on page 36.
Enjoy the autumnal equinox on September 22, and I'll see you next month, readers!