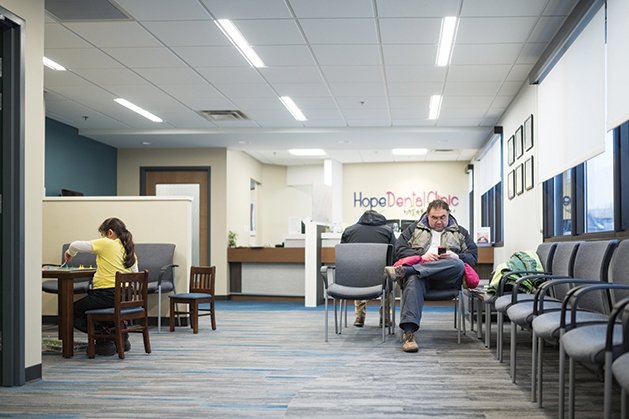 Hope Dental Clinic provides services to those in need.
Since its inception as a program of the Twin Cities Union Gospel Mission in 1965 to its transition to an independent nonprofit in 2017, Hope Dental Clinic has remained true to its mission of providing dental care to those without insurance.
"We do preventative care like cleanings and exams, X-rays; we do restorative care, so fillings; we do emergency care, that's extractions," says Jessica Flotterud, M.S., RDH, MPH, Woodbury resident and executive director of Hope Dental Clinic in St. Paul.
Flotterud has worked with the clinic since 2010 but, even before then, she and many dentistry professionals were familiar with the clinic. "In both my [dental] assisting and [dental] hygiene programs, we actually volunteered as students in the clinic. That's how I was introduced to it," she says.
After graduation, Flotterud connected with the dental director at the clinic and asked to start a volunteer hygiene program. "Most of what they were doing at that time was emergency care," she says. From there, she went on to become the new dental director before accepting the role of executive director.
Volunteers, whether they're dentistry students or licensed clinicians, make up the backbone of Hope Clinic. Apart from a small core staff, over 350 licensed clinicians and students help make the care possible.
There are also a handful of specialists, like retired prosthodontist Christine Hermanson, DDS, who are able to offer specialized care in some cases. "I've been aware of [the clinic] for a long, long time," she says. When she closed her office after 40 years in the field, Hermanson, a Lake Elmo resident, began donating her Thursdays as well as her professional skills.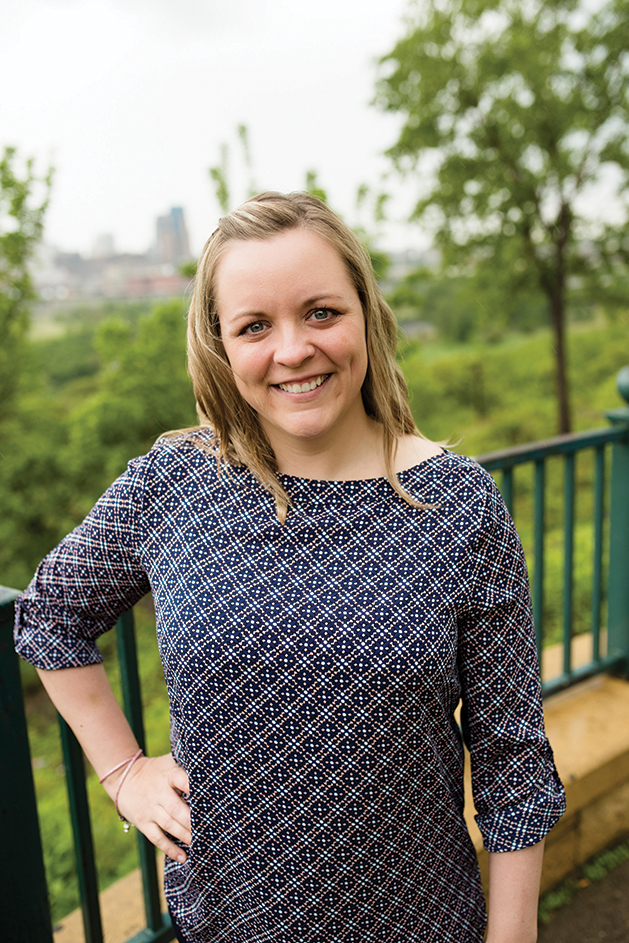 "I knew colleagues that volunteered there, but my life was pretty busy, so I didn't do it then," she says, referring to the time she was in private practice. "But when I retired, I thought, 'This is perfect.' I asked if they provided dentures, and she said, 'No, but we'd like to,' and I said, 'I'm your man.'"
Few can quite literally bring a smile back to someone's face, and Hermanson says she loves seeing this difference in her patients. "There's something about dentistry where you get to feel that you know the core of the person," she says. "You're dealing with people on a very elemental level, and that's very satisfying."
While the clinic inherited a robust and vital network of volunteers from its days with the Gospel Mission, its transition to an independent nonprofit hasn't been free from obstacles. Unlike other nonprofits, which start small and have a small budget to match, Hope Dental Clinic was seeing 2,500 patients from the jump in 2017.
Dental clinics come with a big price tag, Flotterud notes. "Being fairly new, we're trying to educate more people about the care that we are giving, the importance of it and trying to bring them alongside us either as donors or volunteers," she says.
Although it does treat people without housing, Flotterud says the purview of the clinic is much broader than that. "There really are a lot of people who don't have dental coverage and don't have the means to pay for care," Flotterud says. "And those are who were seeing."
One such patient started her journey with Hermanson before the pandemic lockdowns. "There's a young woman who needed all of her teeth extracted," Hermanson says. "And I just felt so bad for her, because trying to imagine going through life without any teeth is pretty hard."
After an extraction and before being fitted for dentures, Hermanson says the gums need time to heal. But what began as a six-month wait soon became extended to a year due to the pandemic. "I was thinking, 'She's the very first one I have to take care of afterward,'" Hermanson says. "She just beamed when she finally had the teeth; it was just delightful to see her."
Hope Dental Clinic, 800 Minnehaha Ave. E. Suite 465, St. Paul; 651.789.7605; hopedentalclinic.org