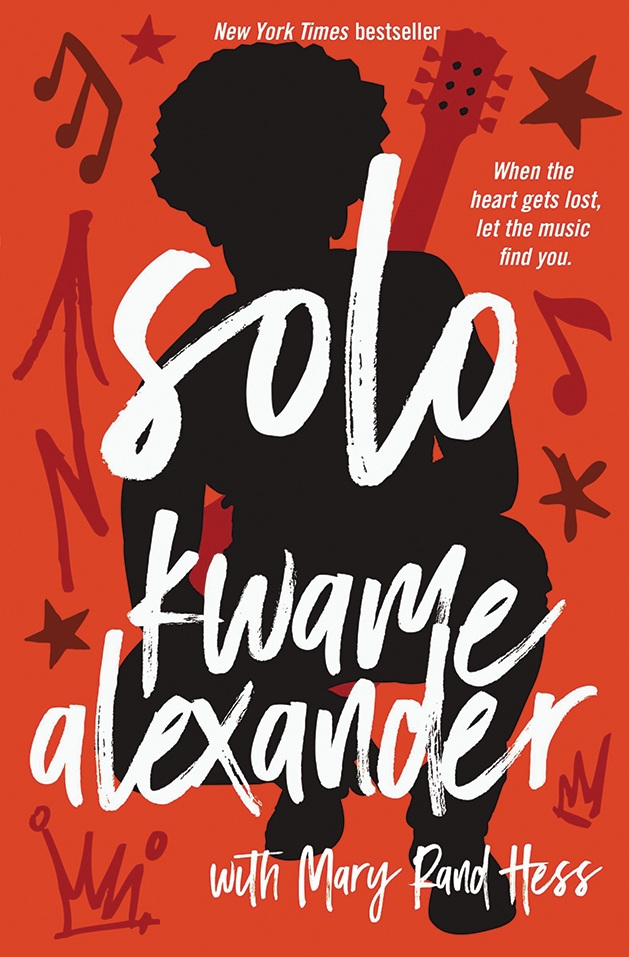 Add this New York Times bestseller to your must-read list.
Kwame Alexander is a poet, educator and Newbery medal-winning author. In his New York Times bestseller novel Solo, he writes of love, loss and the depth of family ties.
Blade Morrison is the teenage son of a decrepit rockstar. As Blade navigates the trials and tribulations of young adulthood with his girlfriend Chapel, he is frequently embarrassed by his dad's impetuous, juvenile desire to be front and center. Blade never asked to be famous, nor does he want to be linked to his dad, Rutherford Morrison. It doesn't help that Chapel's parents forbade her to date Blade, either. The one commonality Blade enjoys sharing with Rutherford is his talent of songwriting.
When Blade embarks on a journey to find someone important in his life, he is forced far outside of his comfort zone. He turns to soul searching through songwriting and his search to identify himself is authentic.
Alexander writes in prose, which makes his characters jump off the pages. The flowing nature of his writing allows us as readers to see the most intimate thoughts of his characters. I recommend Solo if you're looking for a change, a challenge or a chance for something new to break open.
Margaret Gardner is the senior library manager at R.H. Stafford Library in Woodbury. Gardner lives in the Twin Cities with her husband who bakes bread, daughter who is nearly crawling and her dog who occasionally eats books. washcolib.org