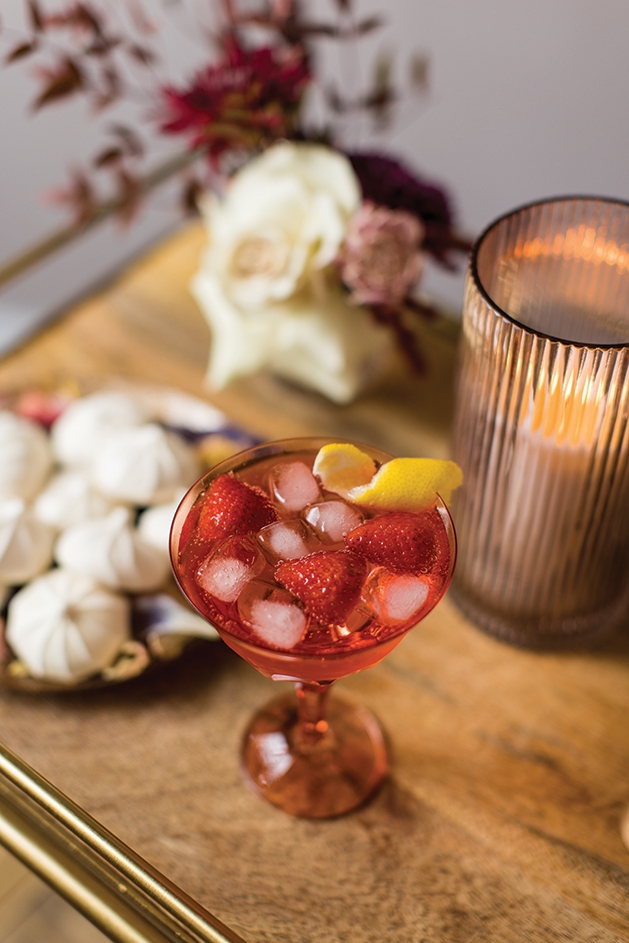 Celebrate love with a delicious drink.
This February, I'm celebrating the ladies who matter most in my life with a Galentine's Day party. This strawberry mocktail is a treat and great for littles, too.
30 mL of lemon juice
30 mL of strawberry flavored syrup (or fresh fruit puree)
tonic water
lemon
strawberries
Shake the fruit juices with ice, and strain. Dump the "dirty" ice into a glass of your choice, and top the drink with tonic water. Stir to combine. Express the zest of a lemon peel. Garnish with a strawberry slice and a lemon peel twist.