Artis Senior Living offers a community tailored to seniors in need of memory care.
Artis Senior Living doesn't believe that memory care is one-size-fits-all. This belief sits at the core of their assisted care facilities and informs their approach to caring for their residents. "Instead of a one-size-fits-all philosophy, the experience is tailored specifically to each person in order to ensure independence, dignity and quality of life," says vice president of sales and marketing Amy DePreker.
Just this past June, Artis' new Woodbury location celebrated its grand opening, welcoming its first resident. Boasting 64 suites, the structure of the facility is designed to provide an easily navigable space for residents. Suites are divided up into four neighborhoods: Summit Avenue, Grand Avenue, St. Croix and North Shore. These meet in a central core, the Town Center, in which there are additional amenities including a beauty shop, health center and space for community gatherings.
"We've found that having different neighborhoods helps those with memory issues reorient themselves and gives them a better sense of their environment," DePreker says. "Residents are able to move freely among neighborhoods and can also take advantage of an outdoor area, though all areas are secured for safety."
Not only does the structure of the building itself support residents with dementia, but its programming is personalized specifically to each resident. The goal is to give each resident a living experience that allows them to feel independent and in control of their lives. To do this, the community's staff works alongside the resident and their family to create an eight-page profile that addresses different aspects of their personality like their hobbies, likes and dislikes.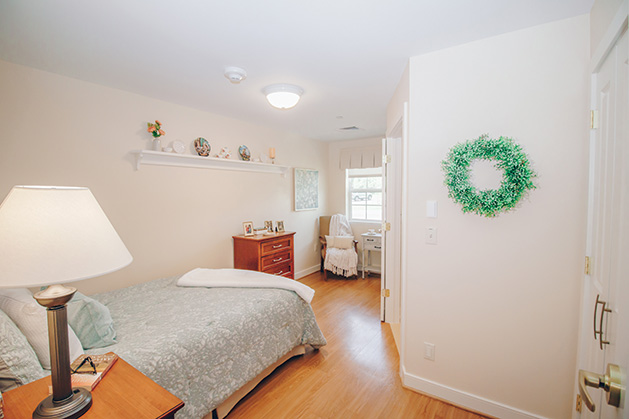 "We have a strong emphasis on embracing what makes each resident unique. For example, when the associates at our community learned that a resident loved gardening, they created a program working with a local gardening club," says DePreker.
Through this system, Artis Senior Living of Woodbury hopes to provide seniors with a space that gives them a voice, creates lasting relationships, respects and fosters the uniqueness of each resident and maintains the dignity and integrity of memory care patients.
Artis Senior Living of Woodbury
8155 Afton Road
651.493.2840
Twitter: @Artis_SL