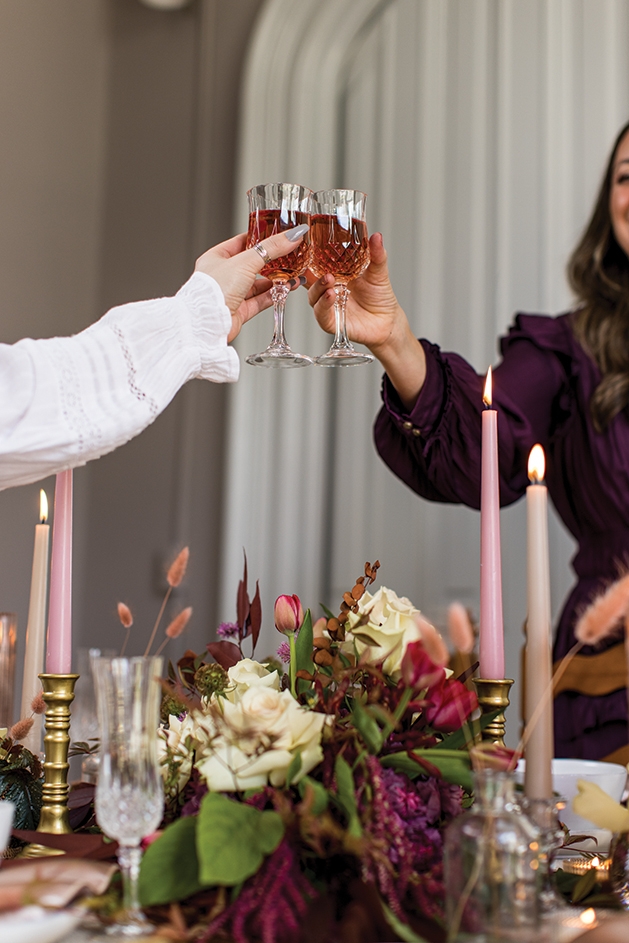 A day celebrating the girls you love.
Galentine's Day is a time to surround yourself with your best friends and to celebrate love—whether you're single or not. This unofficial holiday is truly as sweet as it sounds. Conceptualized by Leslie Knope of the popular TV show Parks and Recreation in 2010, the celebration in season two takes place over a brunch filled with waffles and love from her friends. "Every February 13, my lady friends and I leave our husbands and our boyfriends at home, and we just come and kick it breakfast style," Knope says in the episode. "Ladies celebrating ladies."
Whether you're bonding over a spa night, cuddling up to watch a movie or putting on a fantastic brunch like the episode emulates, there is truly no wrong way to celebrate it! Galentine's Day is simply about gathering together your closest gal pals to embrace each other's presence on a day that is otherwise considered as exclusive to the lovebirds.
We spoke with Woodbury blogger Rana Monet of the blog Rana Monet about how she would plan a Galentine's Day with her friends.


Create Your Tablescape
As the center of the event, the tablescape is the key factor in showcasing your theme. "I focus on place settings and the decorations to set the tone for the event," she says. When dressing the table, Monet shares how she uses the power of a clean linen tablecloth, unique dishware, flowers and plenty of candles to create a chic and inviting experience.
As an inexpensive way to decorate, candles can also provide a source of ambient light, add variation of height to the center piece and can be an easy way to incorporate your color scheme without going over the top.


Prep the Food
Food, for many, is the focal point to any occasion. Amp it up by creating an event that is catered to you and your friends' tastes. Start with Pinterest for meal ideas or go for a potluck-style spread that incorporates anything from charcuterie and dips to salads and entrees. To ensure no two dishes are the same, Monet says to create a spreadsheet to help gauge what everyone will bring and provide a resource for those with any dietary restrictions.
If potluck style isn't for you, create a tea party-esque spread, equipped with a variety of appetizers and cupcakes from a local bakery and fresh seasonal fruits. Top off the menu with a signature holiday cocktail like a strawberry mocktail or  rosé lemonade for a flirty, festive touch.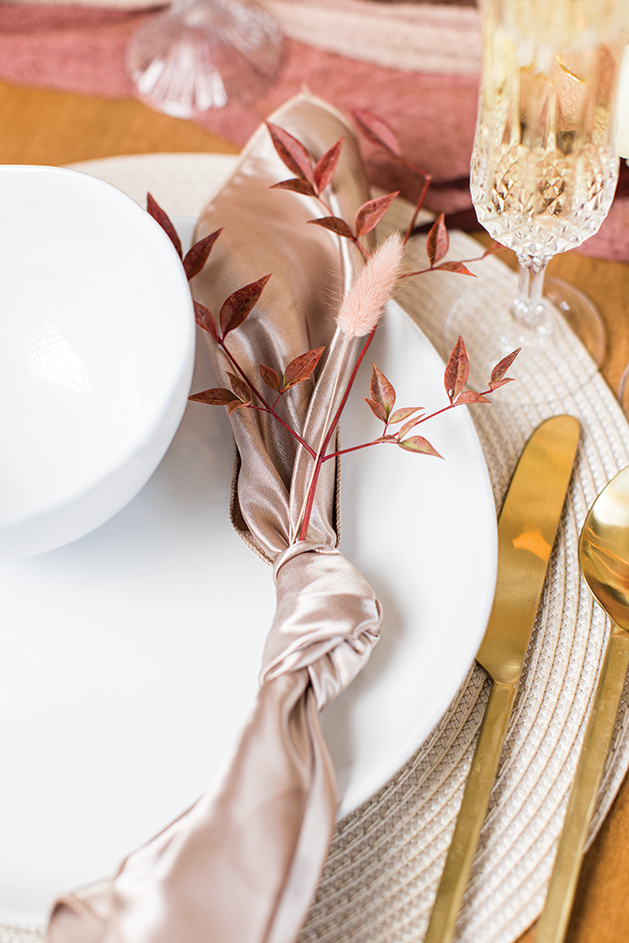 Gather the Decorations
How you perceive Valentine's Day (and therefore Galentine's Day) can determine what color and decorating themes are used. The event could be centered around the classic heartfelt red and bubblegum pink shades. If Valentine's Day really isn't your thing, Monet suggests taking the anti-Valentine's approach with Gothic elements and all black décor.
When decorating, it is important to consider your own preferences to add a personal touch to the event. After all, you are spending the day celebrating you and honoring your besties. Considering the uniqueness of this event, Monet says the best way to approach décor is to find pieces that are multipurpose and potentially second-hand. So you don't sacrifice too much from a cost perspective, she suggests thrifting vintage pieces like funky vases, lacy linens and dishware. This is not only an easy way to repurpose classic items, but it will also make your event unique. "It makes it feel more special than your standard themed paper plates," Monet says.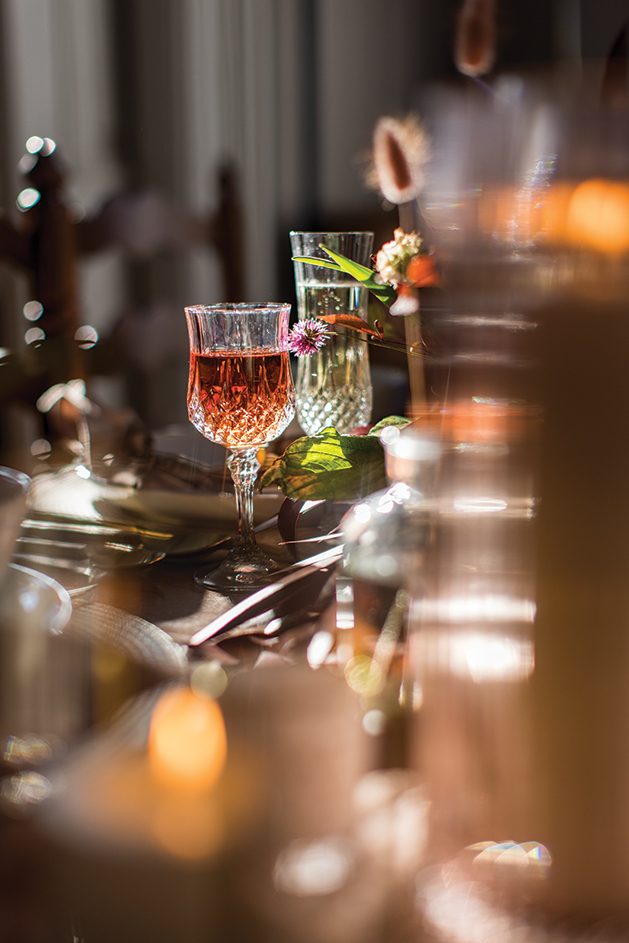 Plan Some Activities
Activities can encourage individuals to interact with one another and can be a way to physically incorporate the theme of the event.
Create a photobooth backdrop decorated with colorful streamers, balloons and garland. Include different props like boas, glasses and hats to spice up the photos.
Organize a card or gift exchange, similar to the premise of Secret Santa, where friends in the group are randomly assigned one another to anonymously give a Galentine's Day gift.
Rosé Lemonade Elderflower Sangria
5 oz. rosé
1 oz. elderflower liqueur
1 oz. lemon juice
1 oz. simple syrup
a splash of seltzer water
sliced strawberries, lemon wheels and mint sprigs for garnish
Fill the wine glass with crushed ice, and insert lemon wheels and strawberry slices to the outer edges of the glass. Combine the rosé, liqueur, lemon juice and simple syrup, and stir to combine. Top off the glass with seltzer water, and lightly stir. Garnish with more sliced fruit and fresh mint. Inspired by countryliving.com.
Check out these local vendors to source some of your Galentine's Day celebration items.

Sweet Treats
Nadia Cakes
429 Commerce Drive
nadiacakes.com
Crumbl Cookies
345 Radio Drive Suite B
crumblcookies.com
Decorations and Party Favors
Patina
8320 City Centre Drive
patinastores.com
The Woods
8300 Tamarack Village Suite 110
thewoodsgifts.com
Secondhand Treasures
Savers
8401 Tamarack Road
savers.com
Turn Style Consignment
9470 Hudson Road
turnstyleconsign.com
A special thank you to the following people and businesses for supplying their time, expertise, supplies and location.
Rana Monet
ranamonet.com
rana.monet
A Family Affair Event Styling
afaeventstyling.com
afa.eventstyling
Brick + Linen
bricklinen.com
bricklinen
Island Floral
island-floral.com
island_floral
Fountain Hill Winery
fhwandvineyard.com
fountainhillwinery