Find winter fun—with golf simulators, good eats and good drinks—at Woodbury's new Birdi Golf.
In Minnesota, when outdoor sports are not an option, we head to the innovations of indoor sporting facilities. Just last October, Birdi Golf launched in Woodbury as the second indoor golfing hub in the area. Birdi's owners say their focus is on offering something for all: food, drinks, eight golf simulators, luxury lounges, event spaces and more.
Matt Renner, his wife Robyn, his brother and business partner Eric Delacy, and Eric's wife were the masterminds behind the hot new connective entertainment spot in town.
"I had played indoor golf years ago but wasn't ever impressed with the food, facilities and technology," Renner says. He says when he saw how successful franchises like TopGolf had been in the metro, he wanted to create an indoor facility that felt more like an entertainment experience with real golf. Renner and his partners thought the best way to make Birdi stand out against competitors was to take what they knew they wanted and create a space that allows for connectivity, growth, and fun.
Indoor golf is great for both novices and experienced golfers. About 50 percent of their customers are non-regular golfers, says Renner.
The state-of-the-art golf simulators feature over a hundred courses displayed in high definition for individuals or groups to enjoy. Each simulator has its own seating area with tables.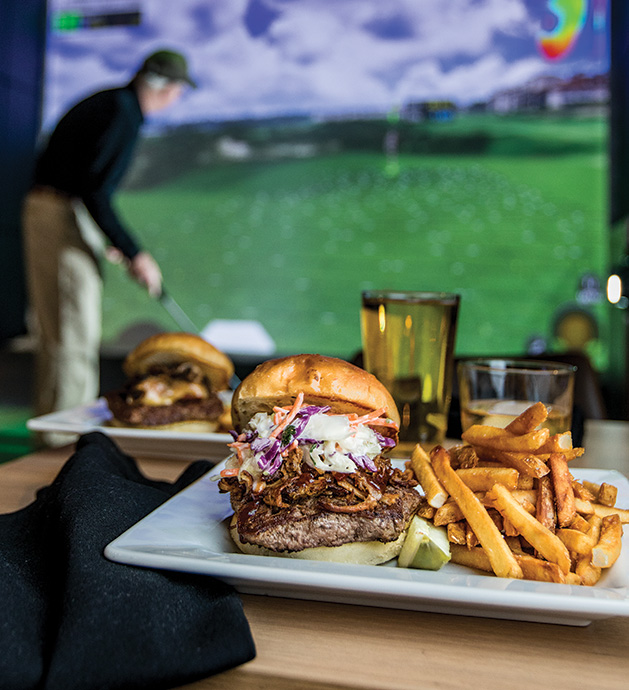 To augment the social element of Birdi Golf, the popular bar and grille offers a wide variety of food including appetizers, made from scratch burgers, sandwiches, salads and more. The bar is filled with over 50 beers, including 20 on tap, an extensive wine collection and more. Lunch and dinner are served during the week, and on the weekends, the kitchen offers a full breakfast.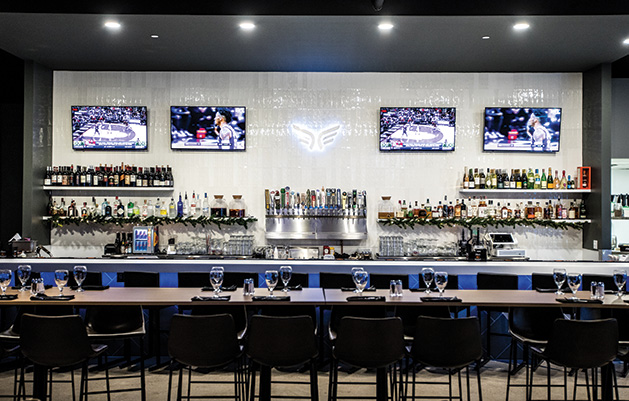 "You don't really need to play golf to come to Birdi. We are a restaurant with simulators and entertainment, but golf is optional … when you pair it with great food and drinks, it's a wonderful combination. We're not in the business of golf, we're in the business of creating connections. Birdi is a place where you can go and build those connections," Renner says.
Birdi Golf
1750 Weir Drive
651.998.2200