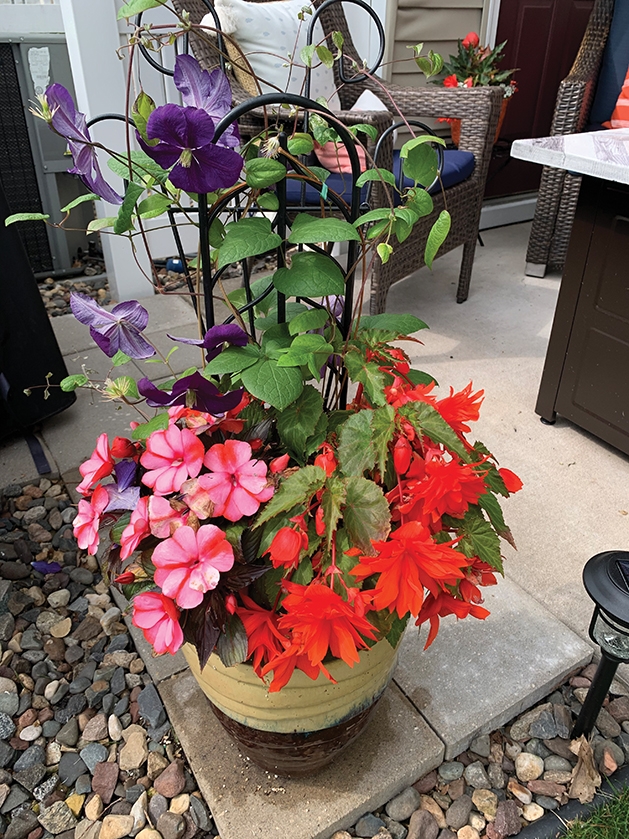 Designs by Liberty creates one-of-a-kind floral arrangements.
Crafting unique floral arrangements for the doorsteps and porches of Woodbury residents is the mission of Liberty Erickson. Starting Designs by Liberty five years ago, Erickson's specialties include an array of potted arrangements, tablescape decor, home design and staging, bridal florals and landscaping services.
Growing up, Erickson says she always had a knack for putting things together. Originally from the Napa Valley in California, she remembers countless days spent underneath the western sun helping her mother in the garden. Learning the ropes of landscaping, she became accustomed to pairing a variety of natural elements together to create something beautiful. "I have been really blessed with just having an eye for things," she says. "I just know how to put things together."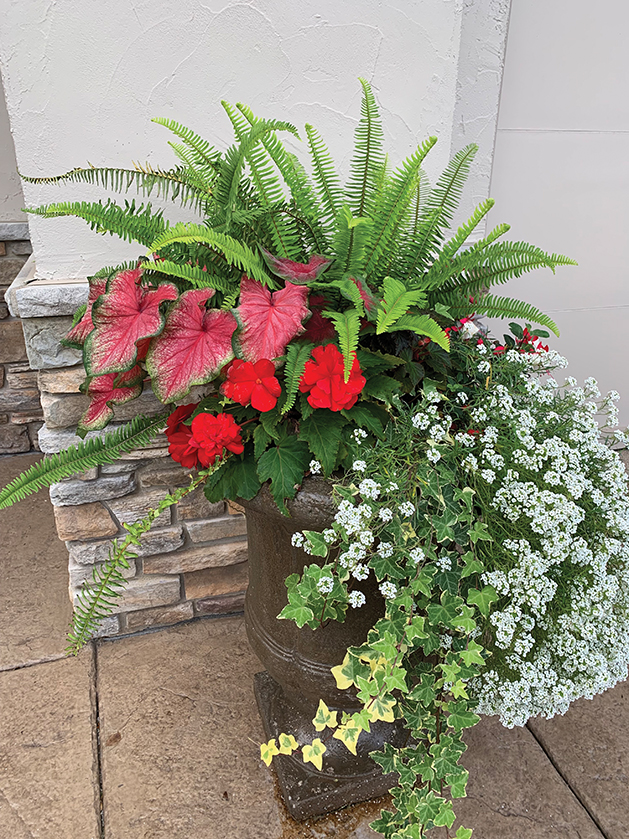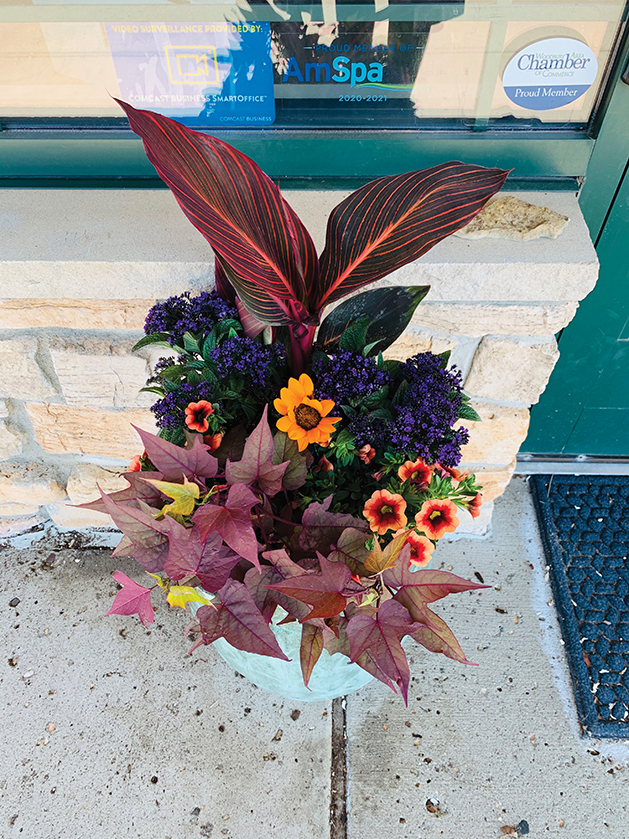 With the help of Mother Nature, Erickson says she finds peace in the process of creation. "It kind of takes me out of the everyday hustle and bustle … It is just calming," she says. Turning to color for inspiration, Erickson says she draws most of her ideas from what naturally speaks to her.
Browsing up and down the aisles of craft stores and Bailey Nurseries Inc. in Woodbury, plus other venues scattered throughout the Metro, is one of her favorite pastimes. She says these are the places where she can rely on her first impressions of trending styles, decor and colors blooming each season.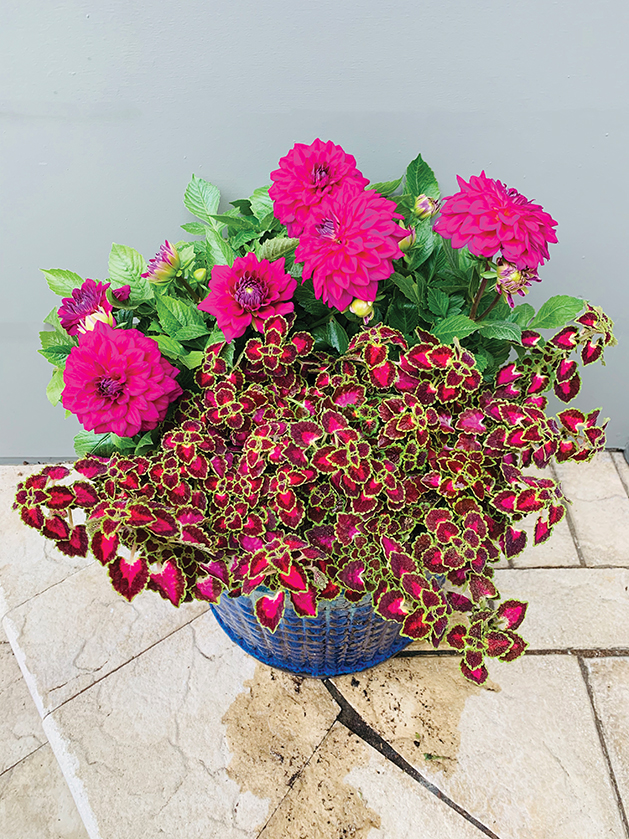 Combining her crafty eye with the preferences of her clients, she strives to create unique, one-of-a-kind arrangements each time. Getting to know her customers is at the forefront of her business. By doing this, she can get a sense for their tastes and desired color schemes. "I try really hard to create something that they are going to love and fits their personalities," she says.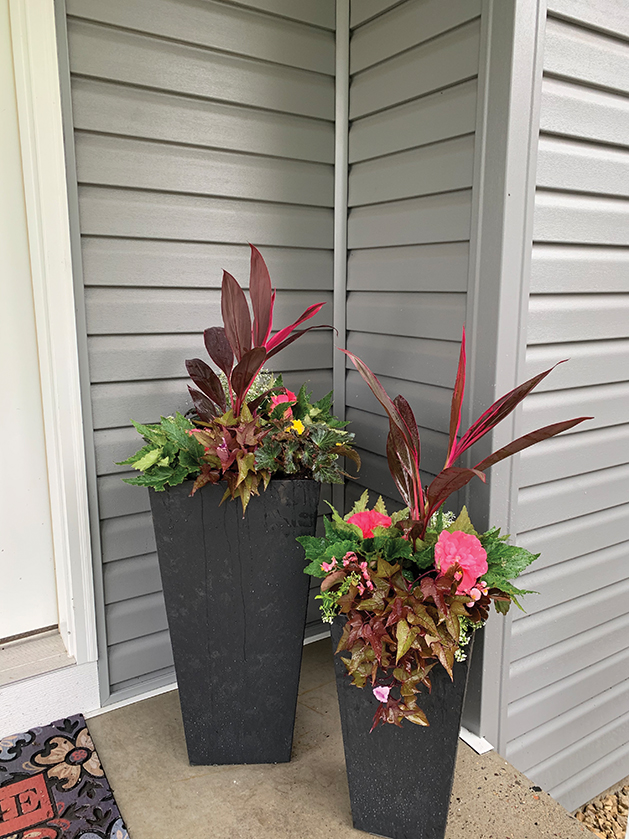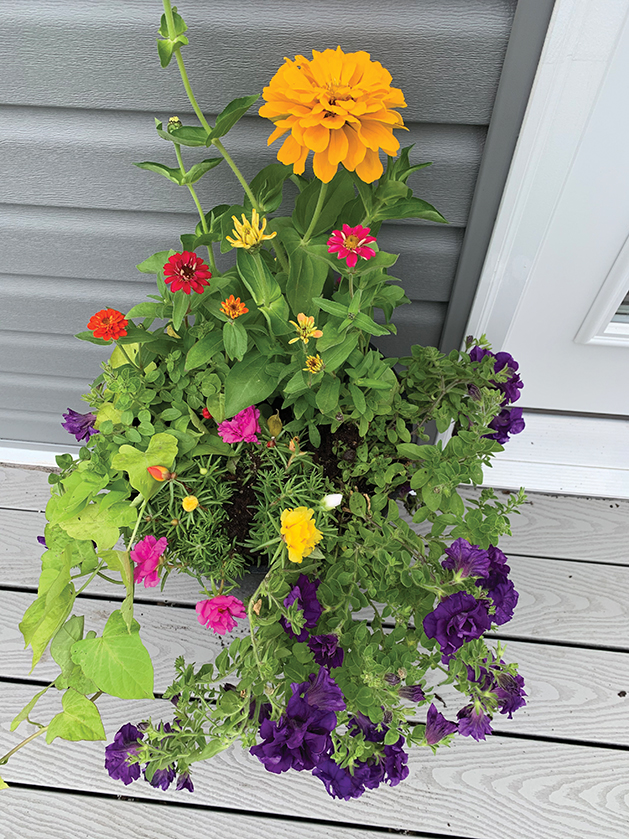 For avid client Susan Hanstad, it is Erickson's fearless approach toward design that keeps her coming back for more. Hanstad appreciates her creative ability to make each planter intriguing and unique through the use of various textured plants.
Using her services regularly throughout the year, Hanstad says these planters provided the perfect simple refresh for her home. "I have felt that she has made my home really beautiful, and people notice," she says. "She has made my small little house here in Woodbury noteworthy."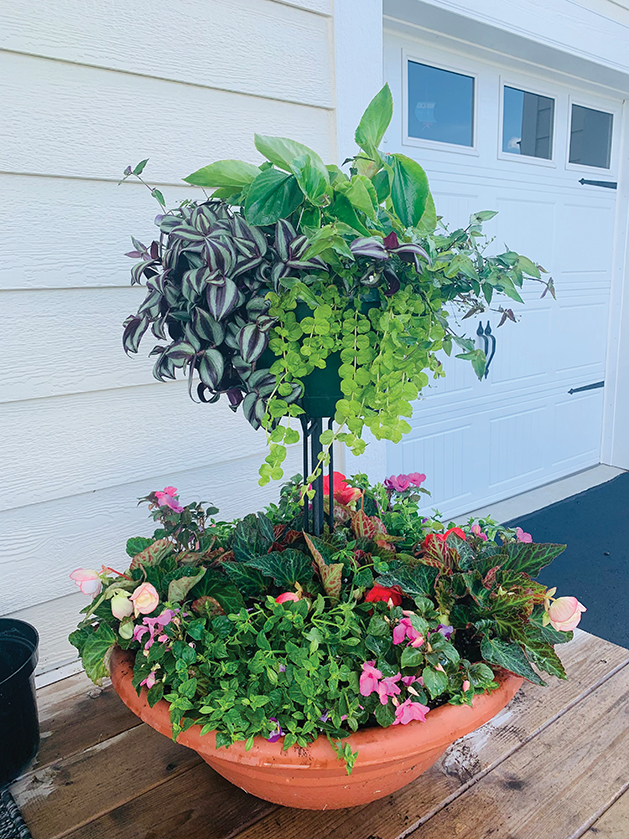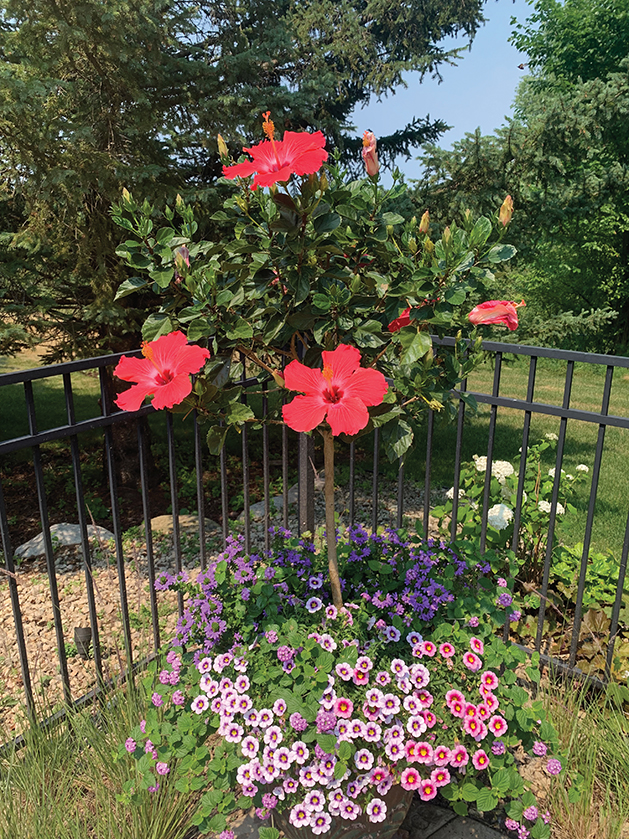 BRIDAL BOUQUETS
Organic shapes and greens
Think green. With the rise of green in fashion and lifestyle, Erickson says there is also an increase in the use of this color in bridal bouquets. Not only is this a way of bringing in an additional color, but it can also offer an opportunity to introduce a variety of dimensions, textures and unique shapes from leafier plant varieties. Spruce up your average bouquet and opt for sprigs of eucalyptus, fern, sage, dusty miller or palm leaves to create a lush gradient of green tones. Or intertwine the greens to complement the primary wedding color and bloom of choice.
Variety
Long gone are the days of settling for simple roses in your bridal bouquets. Taking a maximalist approach to arrangements, brides are opting for bolder florals to draw interest in a natural, yet eye catching way. Contrast dainty, soft flowers with bolder shapes or textured grasses to create a variation of texture and shape.
Designs by Liberty
@designsbylibertymn