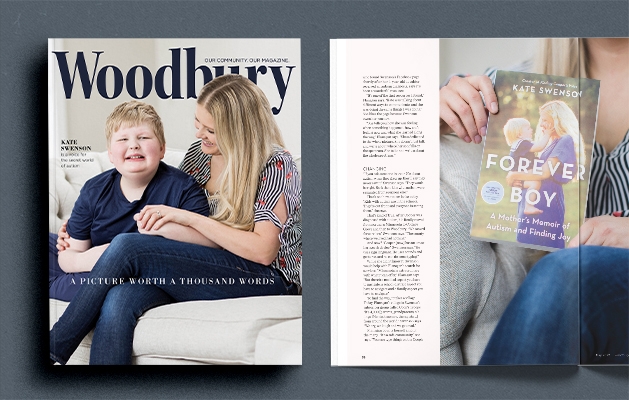 My fiancé and I share a few hobbies together—exploring new cities, hiking our way through national parks and spending time outdoors in the summer are just a few. Like many others in the east Metro, we tend to spend our summer days on the pontoon along the St. Croix River or on Lake Elmo, both beautiful places just outside of Woodbury.
Last summer, while my fiancé and I were driving into Lake Elmo Regional Park for a day on the water, I noticed a distinct sign—"Goats for Hire!" the sign said. Although I thought the sentiment was particularly odd, I went along my day and relaxed on the boat for hours. It wasn't until I saw the sign for a second time that I began to wonder … Why are there goats for hire, and what do they do? Well, as it turns out, goats are particularly good landscapers!
And that the premise behind Totes My Goats, LLC, an Afton-based landscaping service that utilizes—you guessed it!—goats to service yards. Though unique in concept, it's a locked-down business plan. Simon Wirth's goats, which are cute as can be, remove invasive species from yards, allowing customers to enjoy their own backyards once again. Though I don't have a backyard that needs servicing, I appreciate Wirth's interesting take on landscaping—who wouldn't? Read the full story on page 28.
In this gardening-themed issue of Woodbury Magazine, you'll also read about beautiful floral arrangements created by Woodbury resident Liberty Erickson, who also shares tips on creating bridal bouquets (page 18), and about the Lake Elmo Farmers Market, which donates funds to the Washington County Police Department's K-9 units (page 26).
Happy May, readers. I'll see you next month!
-Hailey Almsted