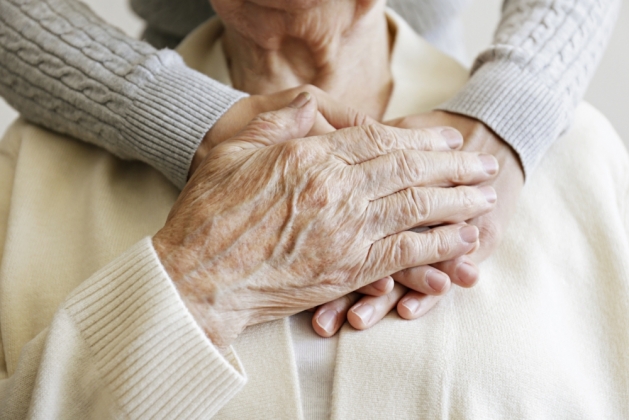 Stephen R. Covey noted, "Most people do not listen with the intent to understand; they listen with the intent to reply."
I find this true when it comes to political discourse, who we wish the Minnesota Vikings had drafted, how we form our faith, etc. Sometimes it is just hard to ponder, and say, "Tell me more about this." Sometimes we feel that if we do not respond, our interlocutor may think we are not listening.
Part of having a back and forth of actual conversation is trust and a willingness to embark on worthwhile discourse about things that matter.
A conversation with 97-year-old Rosa brought the two of us onto a different plane, a conversation that continued to sing in my mind for hours afterwards.
Rosa is excited about dying and heading over to see what is on the other side—she is happily curious and full of wonder. Life was uncertain over the years for Rosa. She struggled with cancer and learned to move forward with a life that she didn't choose. Platitudes can be time wasters/distressing to people who are in pain, she said.
We are so conditioned in our youth that life is fair in the terms we set. Rosa accepted that sometimes suffering is part of the wonder. Earth school is not an easy school, she admitted. Rosa became good at "being present in the moment." During cancer you can get apt at examining simple pleasures.
Coming out on the other side of sickness can make us more subtle, more elegant, more kind, more human than we might have been without it.
Margaret Wachholz is the campus marketing director at Woodbury Senior Living. In her column, she shares observations and wisdom about aging and senior living in Woodbury. Find more at woodburyseniorliving.com.