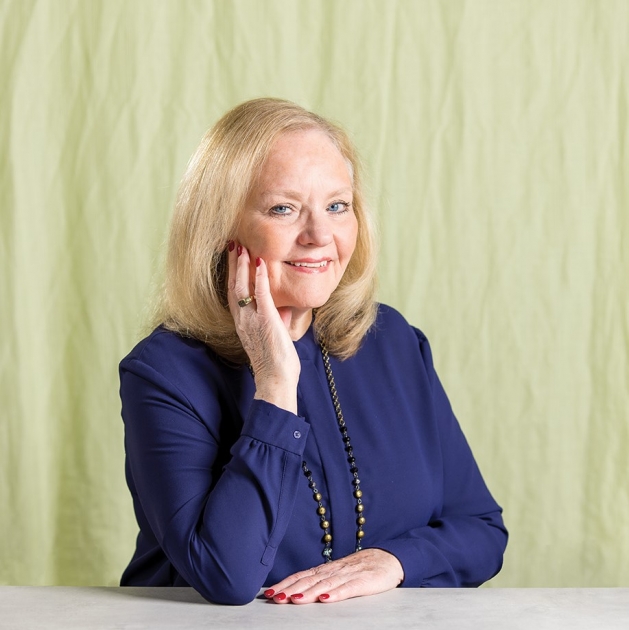 Pomegranate Interiors continues business with Roxanne Potter at the helm.
"The only constant in life is change." This old phrase from Greek philosopher Heraclitus still rings true today as the world continues to develop. New trends are catching on everywhere, from fashion to interior design. One Woodbury company that stays on top of new design trends is undergoing some changes of its own.
After 21 years, Pomegranate Interiors, formerly known as Pomegranate Designs, is getting a facelift. Roxanne Potter is now the sole owner since her business partner retired, and will be focusing strictly on interior design. This change means there's no more retail store, but it gives Potter more time to focus on designing instead of stocking shelves. "I love working with people, so I miss the interaction in the showroom," Potter says. "But my passion is and always has been design."
When Potter started in the design industry in 2001, her job consisted of picking out furniture and carpeting, but the job has grown and developed. Now she's choosing lighting fixtures, window treatments and countertops and even removing walls. "The industry has exploded so much since I originally got into it," Potter says.
"So much has changed."
For projects requiring extensive work, such as gutting rooms and tearing down walls, Potter works with a contractor. Some clients hire their own contractor, which is OK with her. Otherwise, she'll work with one of her own contractors.
Most of Pomegranate Interior's work is in residential homes, and it has been around long enough that Potter's seeing repeat clients—whether it's for the same home, a new home or perhaps a vacation home. Others want an update as trends change. Some homes are at the age where the kitchens and bathrooms need updating to the plumbing, and it's a good time to make some design updates as well. "Every job is different," Potter says.
Supply chain issues have delayed some projects, but Potter knows she's not the only one fighting that battle and is working to combat it. She's partnered with a local framer and a few licensed art companies, so customers can pick out a piece of art, have it printed and then framed close to home. "It becomes custom for the customer, and I save on shipping," Potter says. "It really works out."
While the merchandise will differ from its original store, Potter is working on a showroom in Woodbury for people to see different vignettes and get an idea of what they'd like to do in their home. She's also hoping to give seminars again to bring people in the door. "I'm hoping to get back into that and build some community," Potter says. "I think people want to get out and be with other people again."
Despite a few hiccups, Potter is excited to be on this new journey. She's staying busy, and there's no sign of slowing down. The industry will continue to evolve, but Potter says it adds to the enjoyment. "The fun part of the business is the ever-changing trends," Potter says. "I love it."
Pomegranate Interiors
2190A Eagle Creek Lane
651.334.8704
Facebook: Pomegranate Interiors