Eric Birkemeier helped develop ShredLights in college. Now, he's the CEO.
Eric Birkemeier was made to hit the slopes. Born in Colorado, he's always had a passion for more rugged sports, including skateboarding and snowboarding. So, developing for and later becoming the CEO of skateboard accessory company ShredLights seems like the perfect fit career wise.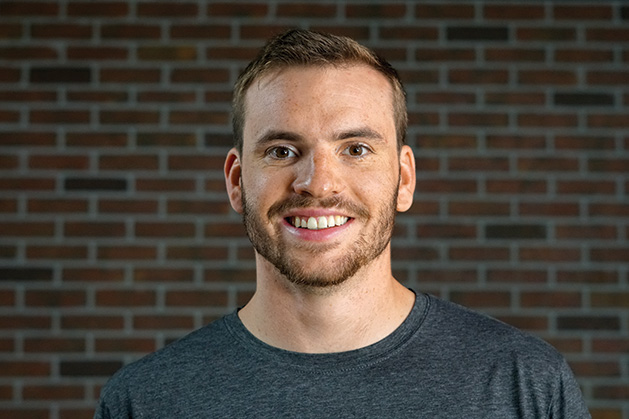 Eric Birkemeier
Growing up in Minnesota, Birkemeier recalls the fond memories he made at Afton Alps—the largest ski/snowboard area in the east metro—and his time spent playing and captaining lacrosse, soccer and football at Woodbury's East Ridge High School. Although Minnesota is home to plenty of trails, slopes and skate parks, Birkemeier's heart belonged elsewhere.
"I was always trying to get out to California," he says. "Because skate culture is centered [in California]. It was a dream for me, based on my interest in skateboarding."
When it came time to submit college applications in spring 2012, he took some advice from his three older brothers, who all attended the University of Minnesota Duluth: "Don't settle. If you want to go out of state, then go out of state." Birkemeier only applied to schools in San Diego, Calif., including San Diego State University (SDSU)—a campus he'd fallen for while visiting during spring break.
"My parents wanted me to stay in state and apply to [the University of Minnesota]. I never told them that I only applied to schools in San Diego," he says. "So, when it was springtime of senior year, I told them that I have to go to SDSU because it's one of the only schools I applied for. They said, 'Well, we're not happy. But you have to go.' It was my way of making sure there wasn't any way I wasn't going out of state."
Birkemeier graduated from SDSU in 2018 with a bachelor's degree in television and film production, but before graduating, he became involved with the ZIP Launchpad, an SDSU organization dedicated to helping students launch a startup business.
At the center, students create a startup and a team with support from the organization and staff. Before joining the ShredLights team, Birkemeier was working on a project of his own at the launchpad: repurposing thrifted Air Jordan sneakers. In high school, Birkemeier worked a minimum wage job at the local Davanni's—but once he and a friend thrifted a rare pair of Air Jordan sneakers, he got himself into the flip-and-sell business repurposing the shoes.
"In 2011 and 2012, my routine was to go work at Davanni's for minimum wage and take that money to go thrifting at all the stores around Minnesota," he says. "We would buy used sneakers, take them home, clean and repaint them and sell them on eBay. I was making more money doing that than making pizzas, and it was way more fun."
Birkemeier joined the ZIP Launchpad to work on his shoe startup, but while walking through the center one day, he noticed a poster advertising ShredLights. "I thought it was a nice idea, because I've skated in the dark a lot using my phone light, so it made sense to put lights directly on the board," he says.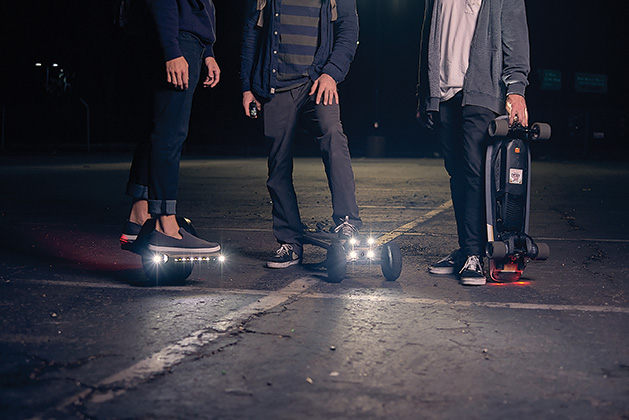 After chatting with ShredLights founder Drew Page, Birkemeier decided he wanted on the team. He built their website for a mere $80. "It was bad, but got the job done," he says. After finishing the site, Birkemeier stuck around, asking what else he could do. He officially joined the team as their marketer.
In March 2014, SDSU hosted entrepreneurship day—the day ShredLights sold its first product. "We 3D printed molds and made 80 ShredLights by hand," Birkemeier says. "They looked super janky … But we sold 20 products on campus that day, so it was exciting."
Following their first sale, the team went on to create a Kickstarter, with the hopes of getting the project off the ground. However, ShredLights wasn't gaining traction in the street skateboard scene, which Page, then graduated, had taken personally; in 2016, Page left the company in the hands of Birkemeier and Kyle Kitzmiller, cofounder and chief technical officer.
"Kyle and I thought there was still an opportunity … So, we gave it one last shot," he says. The two sent out a survey to their 100 established customers; more than 50 percent of the respondents said they were using the ShredLight with a Boosted Board, an electric skateboard used primarily by commuters. "It was a really pivotal moment … We wondered if this would be a better market ship and if we could be successful advertising to those riders," he says.
Over the following two years, ShredLights tripled in size and became the most well-known add-on light for boards. Birkemeier was finishing up his degree and becoming the CEO on the side, and by graduation the company was large enough to take on as a full-time job.
When asked if Birkemeier thought ShredLights would blow up to become a huge market, he says, "I 100 percent expected that, and that's why it was so hard to walk away when it was failing. I always saw massive potential, and it seemed like an obvious solution to a problem that I experienced."
Since developing skateboard lights, ShredLights has gone on to develop helmet and backpack lights as well as Onewheel lights. The brand is sold in 40 retailers worldwide and online. The lights have been sold in 75 different countries.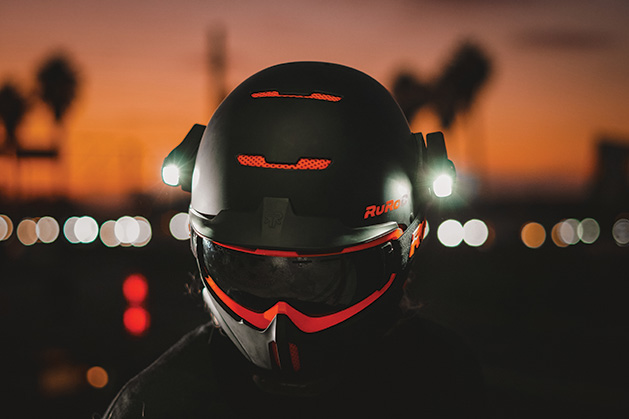 "It's a pretty considerable amount … It's always surprising shipping out lights to Malaysia, Singapore or South Africa," he says.
Looking to the future, Birkemeier says ShredLights will be expanding even further, targeting all "action" sports. A bike mount light is their newest product, and that's just the tip of the iceberg. "Over the next few years, we're hoping to hit markets beyond skateboarding," he says. "But we'll obviously stay in the board market. It's our bread and butter."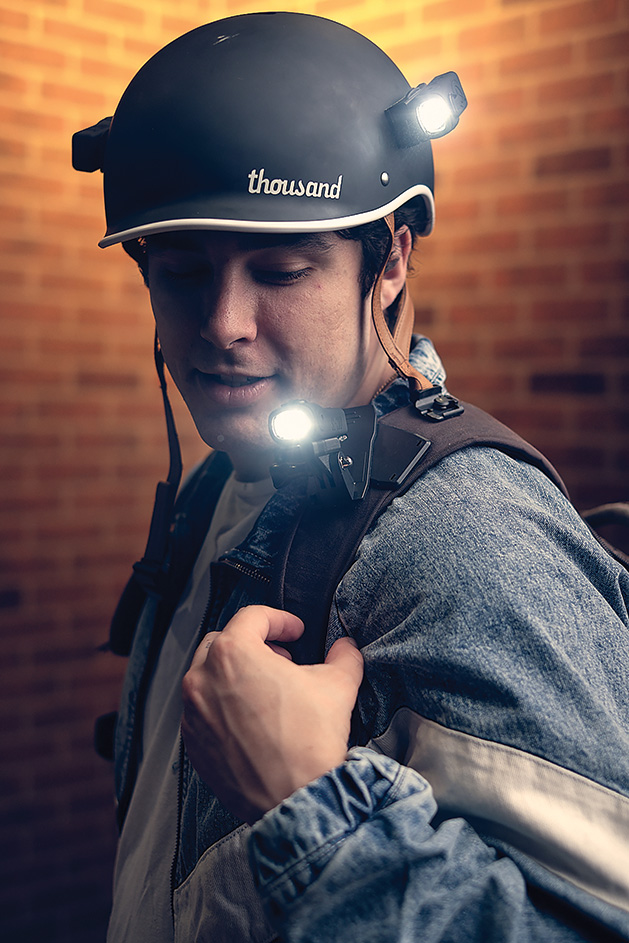 Although ShredLights didn't take off in the way the team originally planned, Birkemeier is looking forward to becoming "the GoPro for lighting," and is excited to expand the company. He says. "It's not about how hard you work. It's about the value you provide to people."
By the Numbers
1,000+
Five-star reviews
75+
Countries that ShredLights have been purchased in
40+
Retailers that stock ShredLights
2,000
Feet that you can be seen away using ShredLights
30
Feet that you can see ahead using ShredLights
Up to 150
Hours of battery life
ShredLights
Facebook: Shredlights
YouTube: @shredlights
Twitter: @shredlights
Instagram: @shredlights