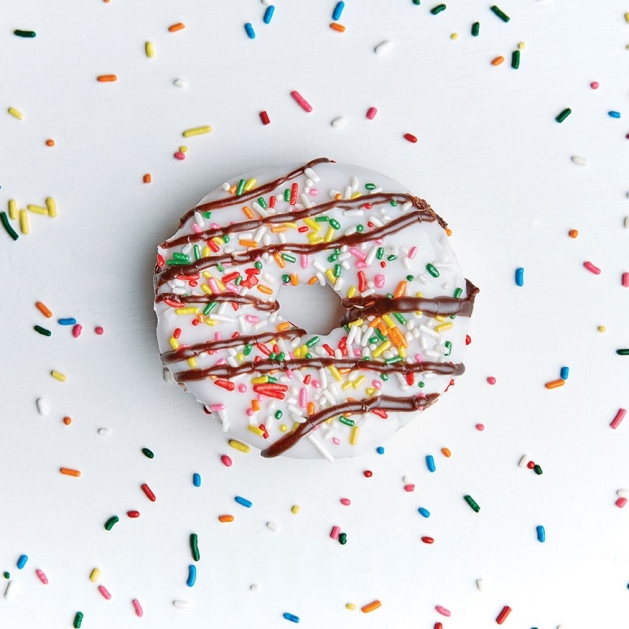 Something sweet is calling your name, and you do-nut want to miss it!
Take your summer on a sweet adventure to explore local donut shops, bakeries and ice cream parlors around and in the Woodbury area. Your cravings will surely be sufficed with an array of choices throughout town, from the classic glazed donut to a delicious milkshake—and be sure to cool yourself off and stop by an ice cream parlor or truck.
Whether it's a sundae to cool down or a cookie to hit the spot, check out these spots around Woodbury—just print out this bingo sheet and go!
On your mark, get set …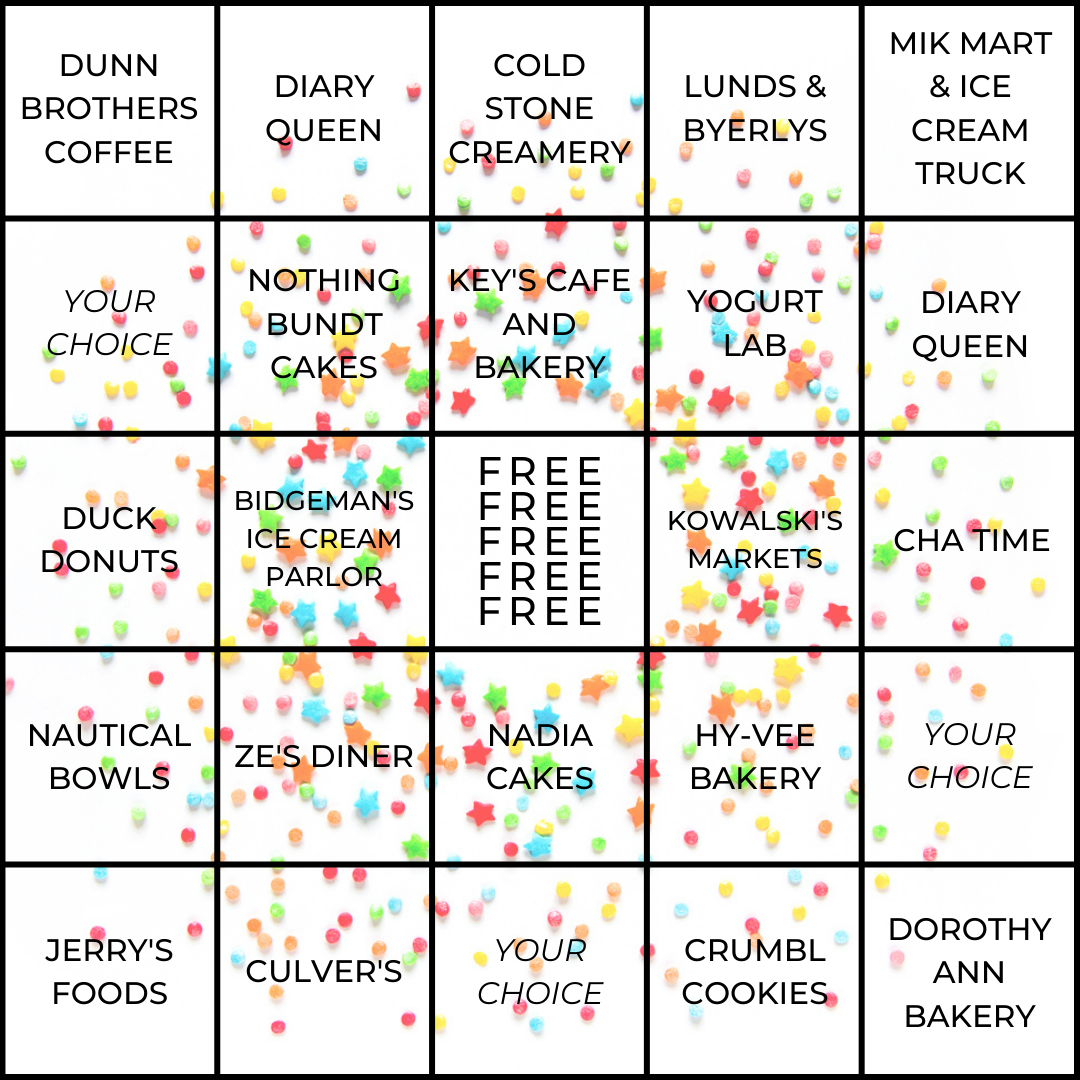 … go!
Bridgeman's Ice Cream Parlor
2110 Eagle Creek Lane Suite 200; 651.315.8985
Cha Time
9000 Hudson Road #620; 651.478.4375
Cold Stone Creamery
7455 Currell Blvd. Suite 105; 651.251.1112
Crumbl Cookies
345 Radio Drive #B; 651.321.1177
Culver's
520 Woodbury Drive; 651.435.1456
Dairy Queen
7450 Currell Blvd.; 651.731.6878
Dorothy Ann Bakery
710 Commerce Drive Suite 100; 651.731.3323
Duck Donuts
7455 Currell Blvd.; 651.846.9956
Dunn Brothers Coffee
10060 City Walk Drive #104; 651.735.6231
Hy-Vee Bakery
7180 10th St. N., Oakdale; 651.714.3160
Lunds & Byerlys
7050 Valley Creek Plaza; 651.999.1200
Jerry's Foods
7760 Hargis Parkway; 651.458.0240
Key's Café and Bakery
1750 Weir Drive; 651.731.5397
Kowalski's Markets
8505 Valley Creek Road; 651.578.8800
Mik Mart & Ice Cream Truck
531 Broadway Ave.; 651.356.4852
Nadia Cakes
429 Commerce Drive; 651.314.4444
Nautical Bowls
9955 Hudson Place Suite 550; 651.348.8647
Nothing Bundt Cakes
783 Radio Drive Suite 116; 651.340.8190
Yogurt Lab
610 Woodbury Drive #200; 651.528.6522
Ze's Diner
2190 Eagle Creek Lane; 651.436.7196
Sweet Snap
Take a selfie with your game card, or snap a photo of your favorite bakery goodie. Tag us on Instagram for a chance to be featured.