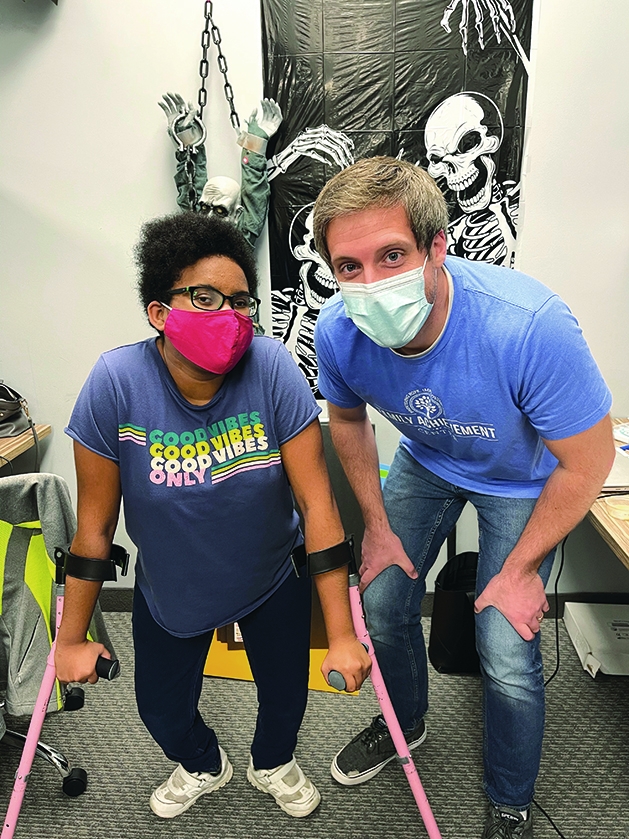 A Woodbury-based physical therapy clinic offers a new way to support families.
At the Family Achievement Center, family comes first. From parent-friendly hours that accommodate busy work schedules to cross-disciplinary services that allow back-to-back therapy sessions, the clinic was designed with the patients' families in mind as much as the patients themselves.
This innovative approach to pediatric physical therapy was inspired by founder Tom Hoel's own personal experience as the father of a child with Duchenne muscular dystrophy. "With the terminal diagnosis, Tom had a lot of frustrating experiences with therapy," says his wife and co-owner Sarah Mason. "Just having to do so many different therapy appointments and not having places that were multidisciplinary or collaborative … He felt there was a more innovative family-centric model that could be created."
Hoel left his corporate job to launch a pediatric therapy clinic founded on the things he experienced as a parent, Mason says, adding that many of those concepts have remained part of the center's core values over the past 20 years. One of the biggest differentiators between the Family Achievement Center and other clinics is how its team speaks to one another and collaborates with the community—the team is involved with the Miracle League and founded the Move to Your Own Groove all-abilities race.
"It's such a funny thing, how simple that sounds," Mason says. But every time she interviews parents, she says their number one desire is cross-collaboration between therapists, which is a rarity. "It's not unusual at all in the therapy world for speech to be really siloed, physical therapy to be very siloed and [occupational therapy] to be very siloed," Mason says.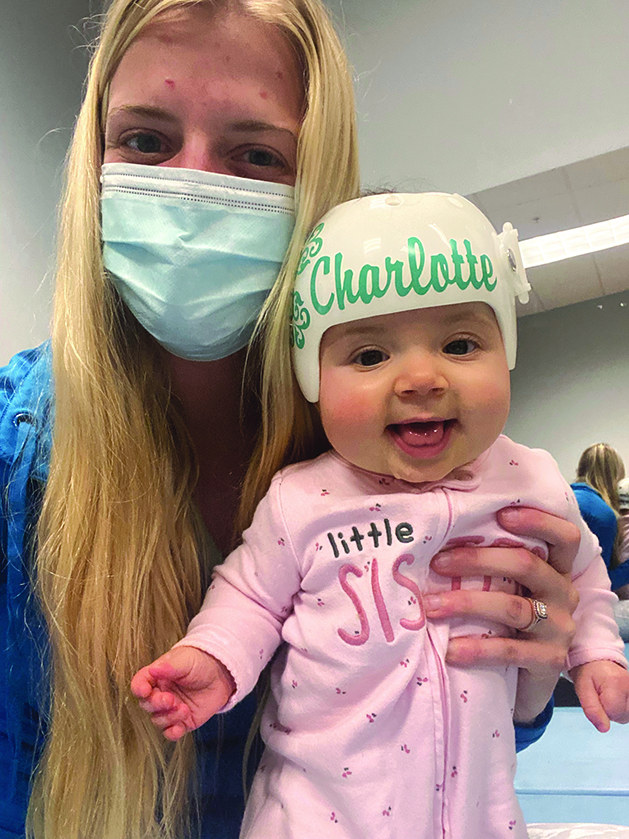 Having a clinic with multiple therapy disciplines under one roof serves many purposes. Aside from keeping schedules simple for young patients and their guardians, the model also allows collaboration. "[Being at the same clinic] allows us as therapists to learn what kiddos are working on in other therapies," says Jana Smith, speech therapy manager at the Family Achievement Center.
Since the pandemic, the center has expanded its vision of family support in more ways than one. It acquired a second clinic location in Bloomington, began providing telehealth services and launched the Family Achievement Foundation. "We always dreamed of building a nonprofit arm of the business," Mason says. "… We're very mission-driven here. Our mission is to provide hope and improve lives. I think, for us, our mission on the foundation side is to provide love and support and resources to parents on a challenging journey."
Aside from an education series and a parent support group, Mason says there are currently two financial aspects to the foundation, including the Journey Award and the Comfort Club. Mason says, "Family Achievement Foundation offers many free events for parents and caregivers on a challenging journey." This includes parent support groups, family jam nights and educational events. "[We] also honor parents with the Journey Award and the Comfort Club," she says.
"Moving forward, our number one dream is helping our parents with respite," Mason says. "That's a huge need. Our parents are exhausted. It's hard to get away and do things. Our dreams are really to do respite and then a brick-and-mortar location as well, a place people can go and rest and be together," Mason says. "And know they're not alone," Smith says.
Family Achievement Center,
2101 Wooddale Drive Suite A;
651.738.9888