Family activities abound for Woodbury's not-so-hidden gem.
It's not easy planning a family outing. Every kid has their own idea of a good time, and sometimes parents can't agree on activities. Enter Carver Lake Park, Woodbury's answer to chasing away any summer indecisiveness. Woodbury's recreation manager Reed Smidt shared his ideal day at Carver Lake Park.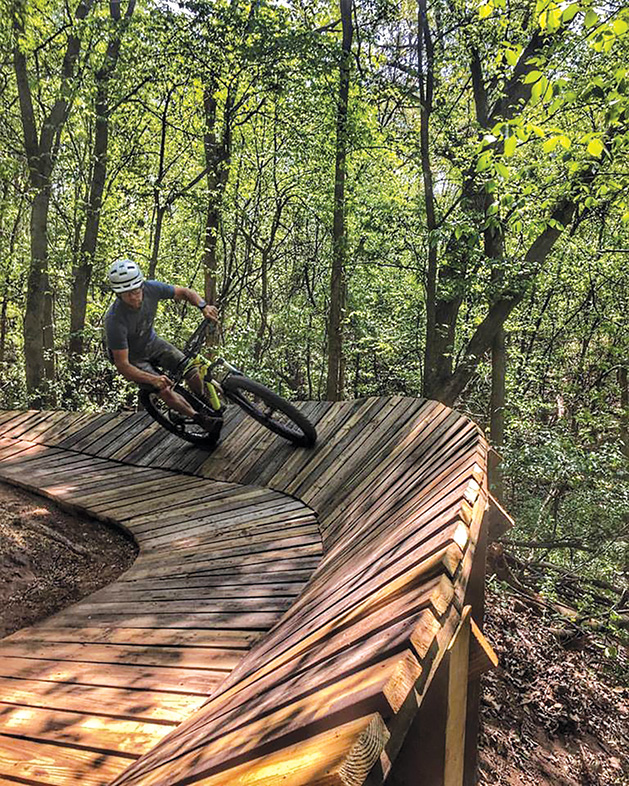 9 a.m.
Carver Lake Park is known for its wild, off road mountain biking trail. The 5.5 mile loop flows well and has optional challenges along the way. If riders don't feel like tackling the obstacles, avoid it by using the "ride around," a little path that goes around the obstacle. The trail is ideal for beginners, but also expert riders. Volunteers maintain the trails weekly. Family members who would rather walk can use the paved paths or boardwalk.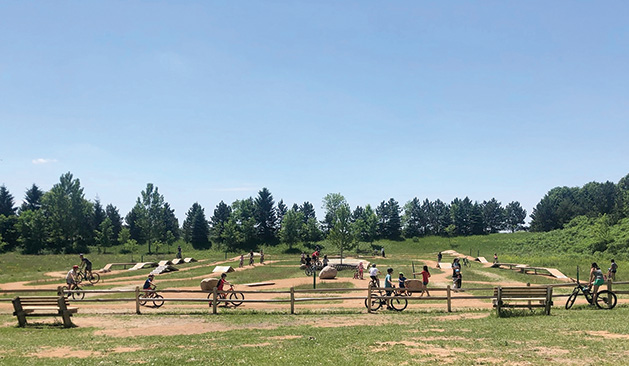 A bike park playground allows enthusiasts to challenge and improve their skills.
11 a.m.
Find a spot on the beach and pitch your umbrella—don't forget the sunscreen and plenty of water.
1 p.m.
Pack the kids' favorite snacks and sandwiches for lunch; picnic tables are plentiful, and the lake view is an ideal vista. Large groups can book the shaded picnic shelter in advance.
3 p.m.
After lunch, spend more time on the beach. Take a swim, build sandcastles or play beach volleyball at Carver Lake Park's two courts.
5 p.m.
Once the little ones have had their fill of sand and sun, clean off in the shower rooms and restrooms, then move on to the many playgrounds in the park. Older kids can enjoy volleyball and basketball.
Carver Lake Park & Beach
3175 Century Ave. S., Woodbury
651.714.3583