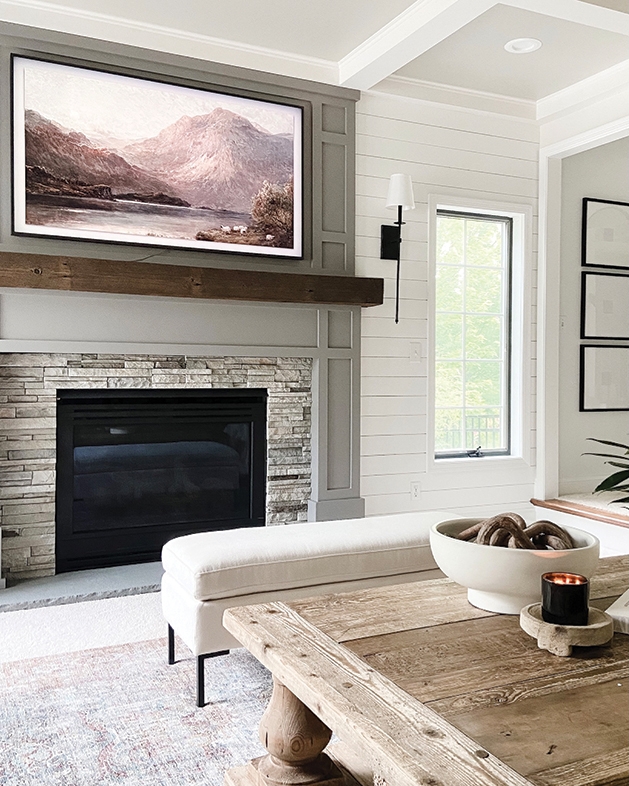 Transform plain walls into feature walls.
We all have them—large, blank walls in the living room, behind the bed or in the basement. Jenny Virkus of Making Highview Home says to turn those blank walls into feature walls using a variety of colors and textures.
Board and batten: This look is timeless and adds coziness to any room. "We love dark painted board and batten for a moody vibe and adore white for a fresh and clean design," Virkus says.
Patterned wallpaper: "Wallpapering a feature wall allows you to choose something larger, or a louder pattern, since it's just one wall," Virkus says. This is a creative way to add design to any room.
Vertical wood panels or shiplap: You heard that right—shiplap can be done vertically. "We like this look three-fourths of the way up the wall with a larger trim piece on the top," Virkus says. "Traditional horizontal shiplap is always a fun choice too!"
Instagram: @making_highview_home