Woodbury knitter Paula Thornton clads her Maltese in dog sweaters, hats and shawls.
Learning a new skill can not only be extremely challenging but very tasking as well. Not only do you have to have the right mindset to stick with it, but you need the passion and heart to do so. And when it comes to a craft such as knitting, you need the calm and collected mindset to see a piece through.
For Paula Thornton, she had that all when she decided to take up the craft of knitting seven years ago. What was once something she just wanted to learn, has now turned into a business for Thornton.
When Thornton began knitting, she took to books, magazines and videos to learn the craft. Over the years, her skill increased, and she has taken to a variety of different means to create each and every one of her pieces.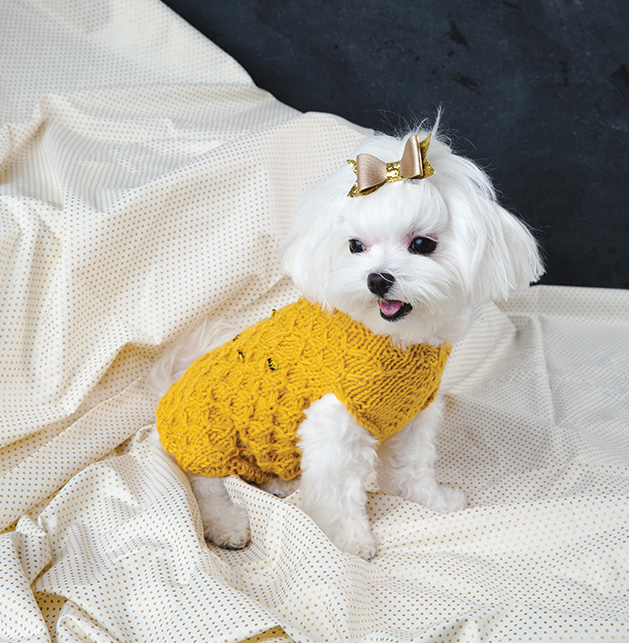 "I have a Maltese who is my baby. She is my inspiration for a lot. I love making dog sweaters, hats and shawls. I have also started making sweaters for people," Thornton says. Much of her inspiration also comes from nature and outdoors.
Thornton uses specific yarns for each of her styles, her favorites being hand-dyed soft merino yarns. Hand-dyed yarns tend to be richer in color as an individual paints them by hand, as well as more expensive in price due to the time it takes to steam, hand-paint and dye the yarns, she says.
Specific brands she prefers are Malabrigo, Dream in Color, Three Irish Girls and Madelinetosh; Thornton also likes to shop locally at Woodbury's own Knit'n From the Heart.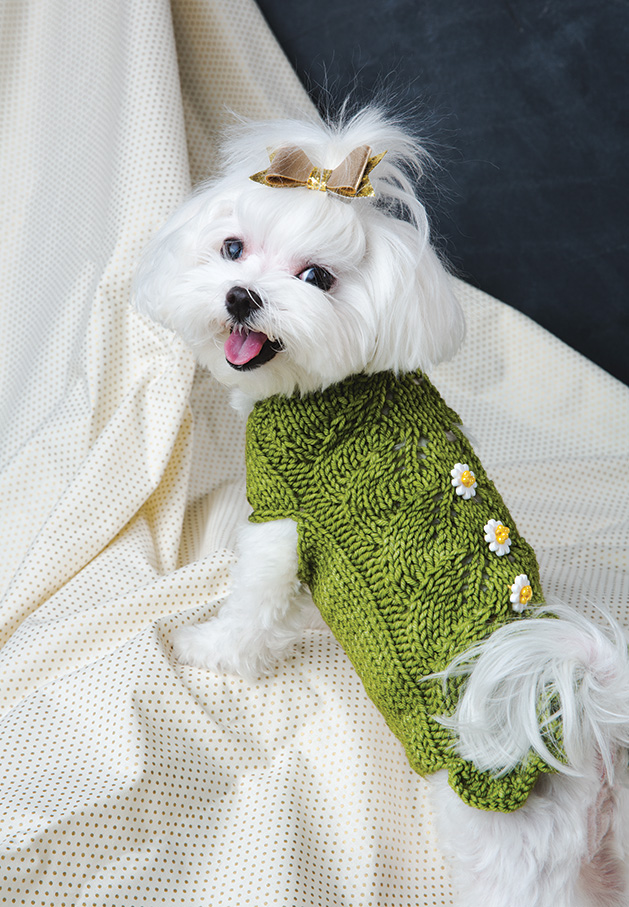 Thornton has created a variety of pieces throughout the duration of the last seven years, but she says the most difficult was a sweater she knitted for her daughter's boyfriend. "It was the first time I had knitted for a guy and he had to keep trying it on to make sure it fit. It took me about six months to finish," she says.
Thornton sells her designs online at Ravelry and Lovecrafts under "Paula Marie Designs." She says she's planning to launch an Etsy site in the near future, and uses Pinterest and Instagram to gather and share her inspiration.
"Knitting is such a great stress reliever and it's so easy to learn," Thornton says. She constantly has a ton of new ideas that she's excited to bring to life.