With summer just around the corner, opportunities are endless at traditional Camp Carver.
For kids, summer is the ultimate time to have fun and breathe in the fresh air once school ends and their three-month long break begins. It's the best time to make memories with friends and family, enjoy the hot Minnesota weather and stay active by partaking in a variety of outdoor activities, sports and camps.
Now that we have officially entered March, the end of the school year is quickly approaching, and the summer fever is here. It won't be long until kids are itching to get outside, wanting to swim at pools and beaches, and play. Since 2006, Woodbury's very own Parks & Recreation has given school-aged children the opportunity to do just that each and every year at Camp Carver.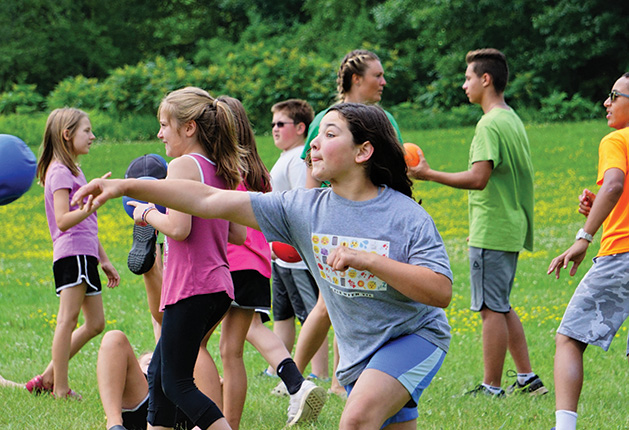 From the months of June to August, Camp Carver puts on a summer program that gives children ages 6 to 12 the opportunity to participate in many different crafts, games, and outdoor activities. It's a great way for kids to learn new things, make new friends and create memories that last a lifetime.
The Camp Carver Program was started by Michelle Okada and has since been ran by her and Parks & Rec staff. Every year the board plans new activities and brings in new equipment for the campers to use.
"We started Camp Carver to offer a [reasonably-priced] recreation opportunity that appealed to kids and parents that utilized the awesome amenities at Carver Lake Park … we also had several teens looking for volunteer opportunities and this was a way to get them outside, learn about nature and leadership skills," Okada says. Carver Lake Park was chosen as the camp site due to its fishing and water opportunities, space for nature exploration, geocaching and more.
Jon Hagen, recreation technician, has been a part of Camp Carver, watching it grow over the years. "The camp has always utilized the beach and we still do every week we can. We are constantly adding new games, crafts, equipment and activities for the kids to do each year," Hagen says.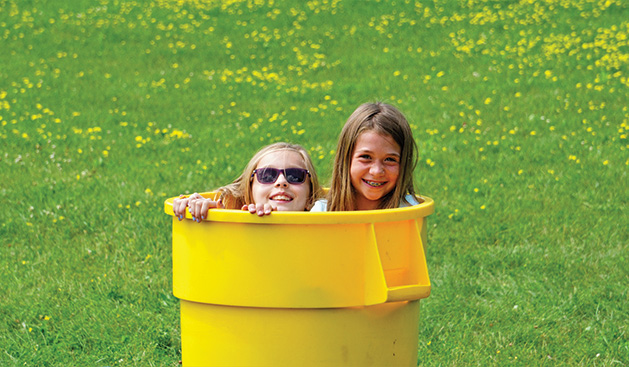 Camp Carver includes a variety of activities for kids to participate in, but one of the biggest draws for the kids is that they are able to learn new things, play outside and swim. They also benefit from meeting new friends and being able to get out and stay active.
Hagen says one of his favorite parts is being able to provide something that the campers really enjoy—"I love when I visit the camp and see all of the kids smiling and have fun."
Registration for Camp Carver opens March 18 and the first day of camp this year will be June 8. It's offered every summer with two different options: half or full days. Half days run 8:45 a.m.–11:45 a.m.; full days run 8:45 a.m.–4:30 p.m.