Madison Jordan makes her dreams reality on So You Think You Can Dance.
Dancing since she was 3 years old, Lake Elmo native Madison Jordan made her national debut as a finalist on season 16 of television show So You Think You Can Dance (SYTYCD). Making it all the way into the round of top 10 dancers, Jordan says she never expected to make it as far as she did.
"It never occurred to me that I would ever be a part of something like this," Jordan says. "I have wanted to be on the show since I was little. It is a really surreal feeling."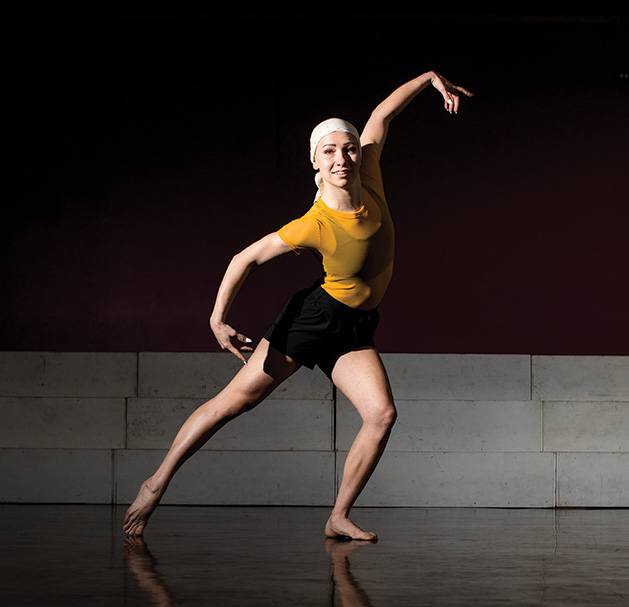 Jordan credits her competitive nature and her complex dance background to her career at Larkin Dance Studio in Maplewood. Going on its 70th year of business, Larkin is one of the top studios in the state and is well-known for generating skilled dancers who have competed on shows like this and have also achieved in the professional dance world.
"Our dancers sacrifice a lot for what they are doing now," part owner of the studio Molly Larkin says. "It is good for us to see so many dancers put their dance first and get so many opportunities from it."
Spending nearly seven days a week for about five hours a day at the studio, Jordan lived and breathed all things dance. "I was very serious and very committed about it," Jordan says. "I didn't really have a social life, but I was okay with that because I wanted it that bad."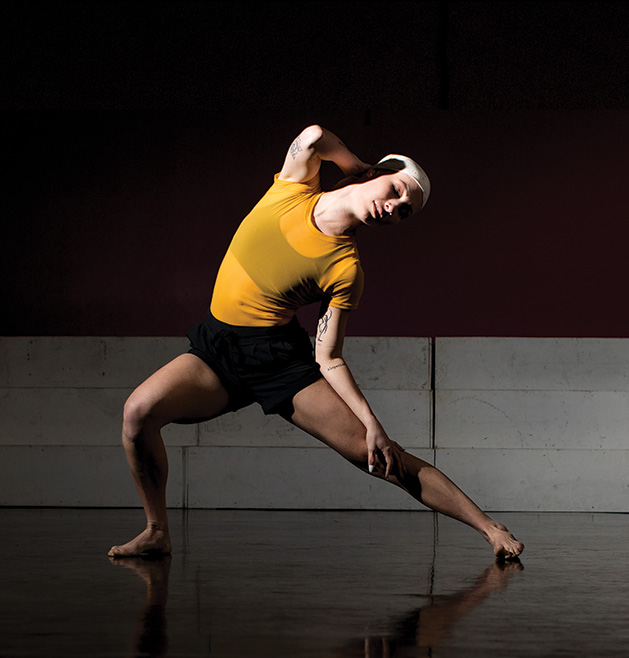 After graduating from high school, Jordan attended the University of Minnesota where she was a member on the 19-time national winning dance team. However, after spending three years in college, she realized she wanted to pursue dance outside of the academic environment.
"I want to do what I love for the rest of my life, or at least I can," Jordan says. "With dance there is just no feeling like it. Whenever I perform or practice, it was just my escape from the rest of the world."
Joining Crash Dance Productions, a professional contemporary company in Minneapolis, provided her with an opportunity to be a part of something collaborative that's stretched her creative abilities.
"She has such a unique movement esthetic that cannot be replicated by anyone else because it is so specific to who she is on both her outlook and
ability," director of Crash Dance Productions Rachel Doran says.
During her time with Crash, Jordan was preparing for the intense and extensive auditions for SYTYCD. Watching the show since she was little, Jordan always dreamed of trying out but says that she did not realize how much truly went into it. Auditions consist of four rounds, beginning with a video submission. Then, thousands of potential contestants perform in front of each other and the show's producers. From there, dancers are invited to third round and then the academy round where they showcase their diverse talent by learning and performing 45-second hip-hop, contemporary, ballroom and duet combos. For Jordan, she says this was the most stressful part because it was mentally and physically demanding. However, she knew her background had prepared her well and she had the luxury of having her greatest support system, her boyfriend Jared, dancing alongside her. Jared, who was also trying out for the show, made it to the contemporary portion of the academy round before being cut.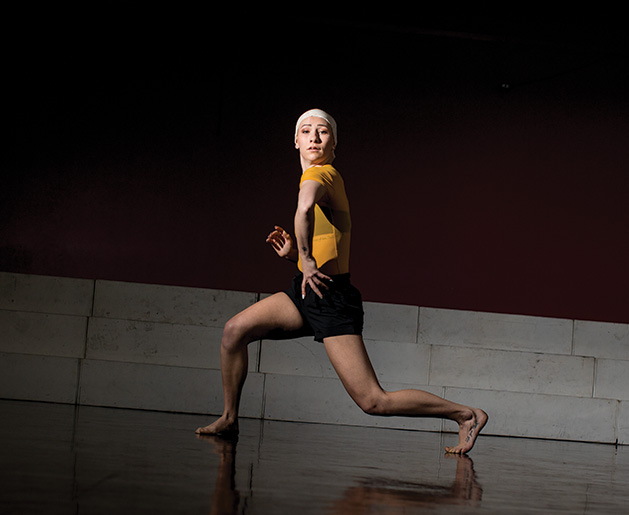 "He was there for me. He had so much confidence in me," Jordan says. "More than I had in myself and it really helped me. It shows he cared."
Making it as a finalist in the last round, Jordan had an opportunity to go on a nationwide SYTYCD tour this fall where she experienced what it was like to have people admire and be inspired by her craft. "That's the goal as a dancer," she says. As for her future in dance, Jordan and her boyfriend Jared plan to move to Los Angeles in hopes of pursuing dance professionally.
More Local Talent
Other Larkin dancers who've been featured on TV shows in the past two years include:
Taylor Sieve: So You Think You Can Dance
Kare Kujawa: So You Think You Can Dance
Jarrod Paulson: So You Think You Can Dance
Eva Igo: World of Dance
Ava and Ellie Wagner: World of Dance
Alex Acre: World of Dance
Kevin Avila: World of Dance
Sarah Gutz: World of Dance
Larkin Dance Studio
1400 E Highway 36, Maplewood; 651.770.0764
Instagram: @larkindancestudio
Facebook: Larkin Dance Studio
Crash Dance Productions
Facebook: Crash Dance Productions
Instagram: @crashdancempls