3M's former Tartan Park transformed into new housing development.
Though you may think of Post-It notes and Scotch tape at the mention of Fortune 500 company 3M, employees and retirees may be reminded of the tight-knit community the corporation upholds, with many memories held at 3M's Tartan Park—a multifaceted recreation complex boasting a 27-hole golf course among other amenities. But in 2016, the park became home to a new type of development: The Royal Club.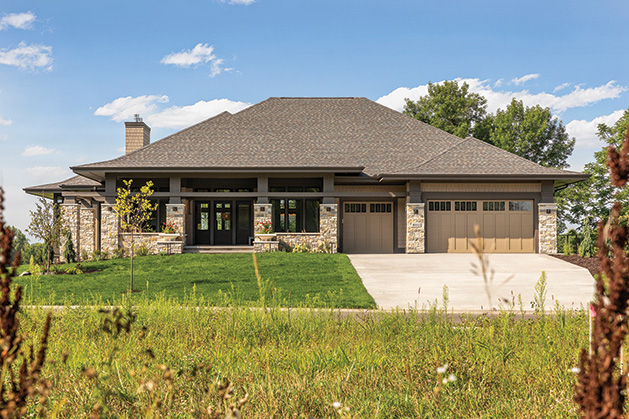 "The Royal Club is a 291-home development that is centered around community," says Hollis Cavner, principle partner of The Royal Club. "But also beautiful homes and golf. It's where families can make memories."
Though Tartan Park is highly memorable for its golf course, the park was home to much more. In 1959, 3M acquired Tartan Park and its beloved golf course opened just seven years later, and the clubhouse two years after that. And, though the glory of Tartan Park was its 27-hole golf course, the park also boasted 12 tennis courts, four fenced-in softball fields, four bocce ball courts, picnic shelters and a clubhouse. In winter, staff paved ways for cross-country ski trails and snowmobile trails.
The park opened to the public in 2014 but closed a year later due to declining golf revenue and a changing corporate culture. Cavner wanted to take a step back and incorporate families in the development, creating a family friendly destination.
Construction began in June 2016 and finished the following year, with the development officially opening May 2018.
Staying true to the history of Tartan Park, the newly finished Royal Club prides itself on its 18-hole golf course designed by two golf legends, Arnold Palmer and Annika Sörenstam, the king and queen of golf respectively.
The "Queen's Nine," the front nine of the course, was Sörenstam's first course designed in the U.S., while the back nine, or the "King's Nine," was Palmer's last.
"When I sat down with Palmer and Sörenstam, we didn't want the course to be PGA-championship level," Cavner says. "We wanted a challenging course, but that's approachable to everyday golfers, teens and children alike."
Though the Royal Club's main feature is the stunning golf course, there's also the renovated clubhouse (the original 3M clubhouse) which is home to Arnie's Restaurant, and a community pool, fitness center, playground and walking trails are scheduled to arrive in 2021. Above all, the homes and villas make the community stand tall. The community has properties built by six custom builders: Charles Cudd Co., Hartman Homes, TJB Homes, Gorham Companies Inc., Pratt Homes and Custom One Homes.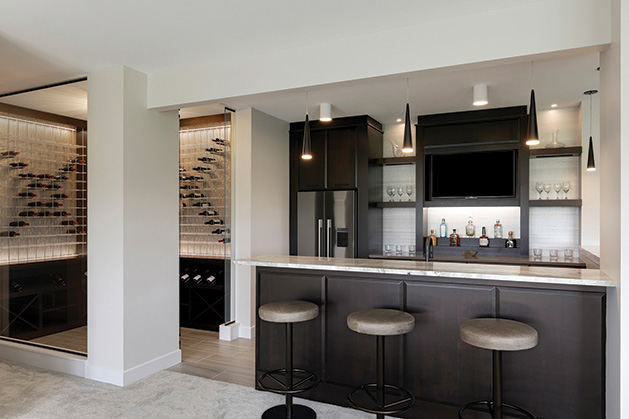 Two builders created the development's villas, a style growing in popularity: rambler-style homes featuring walkout basements and main level master suites. Since beginning in 2016, Gorham Companies Inc. has taken on 48 villas, with Mike Gorham, president of Gorham Companies Inc., saying many of the homeowners are either empty nesters of retirees.
"We have two designs for the villas, but a lot of people have taken the designs and customized things and changed things around," Gorham says. "Most of the majority [of villa homeowners] are retired, so it's great for them to downsize."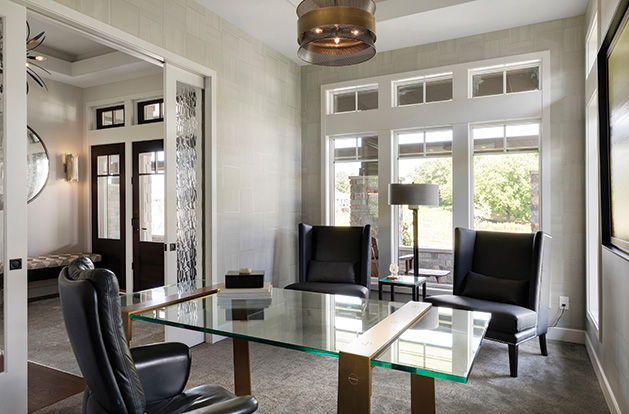 And though Gorham admits they usually don't build in the east metro, he was excited to transition into such a beautiful neighborhood. "Once we saw the site and the plan for development, we realized it was a beautiful area and a great opportunity to build a villa-type home," he says.
Opposite the villas are single-family homes. Built in a typical single-family fashion, these homes are more customizable, since there's more than a single level. And for Mike Hartman, owner and president of Hartman Homes, building for the Royal Club was seemingly a no-brainer.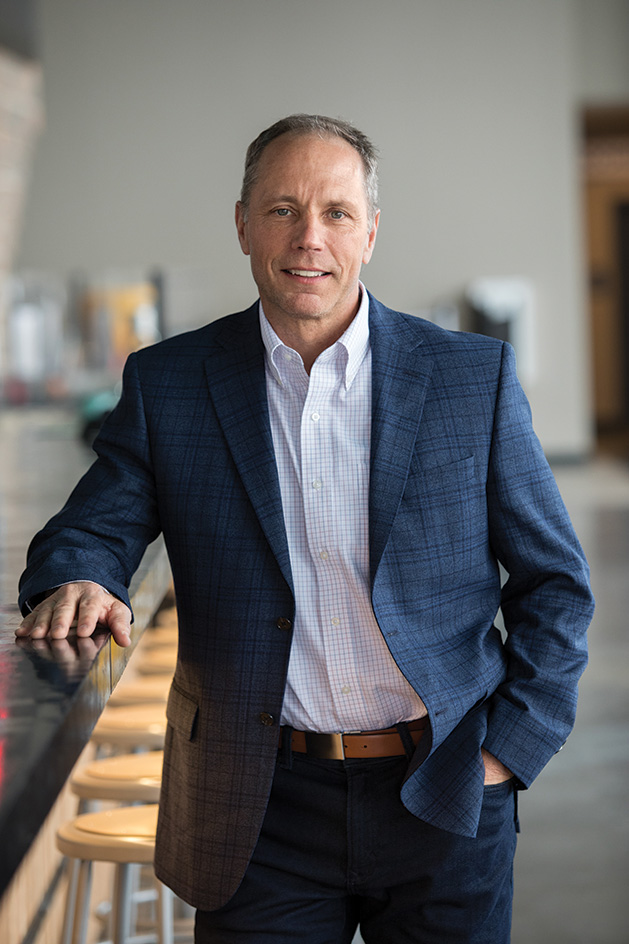 Mike Hartman
"We're so excited that there's this higher-end neighborhood coming to the east side of the Twin Cities," Hartman says. "It's exciting to have a neighborhood that is also offering dining options, the golf course and the overall community feel."
Hartman Homes is one of the four single-family home builders, though every lot differs from each other. Unlike most builders, Hartman Homes designs each home to the liking of their clients—involving the homeowner in every step of the process.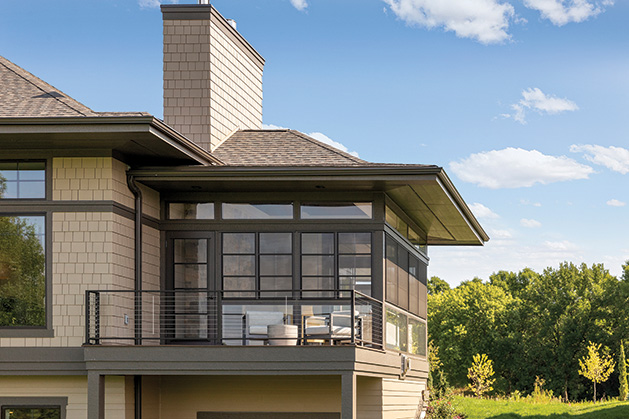 "We have a very diverse style of architecture," Hartman explains. "There's nothing that we're pigeonholed in. From modern prairie to traditional to cottage, there's no limit in exterior and interior design. We truly design the homes to suite our client."
Many of the homes include special features, including pools and outdoor fireplaces, wine cellars and saunas. One of Hartman's award-winning homes features a grocery pass—a mini-door that opens from the garage, allowing the homeowner to slide their groceries directly into the pantry from the garage.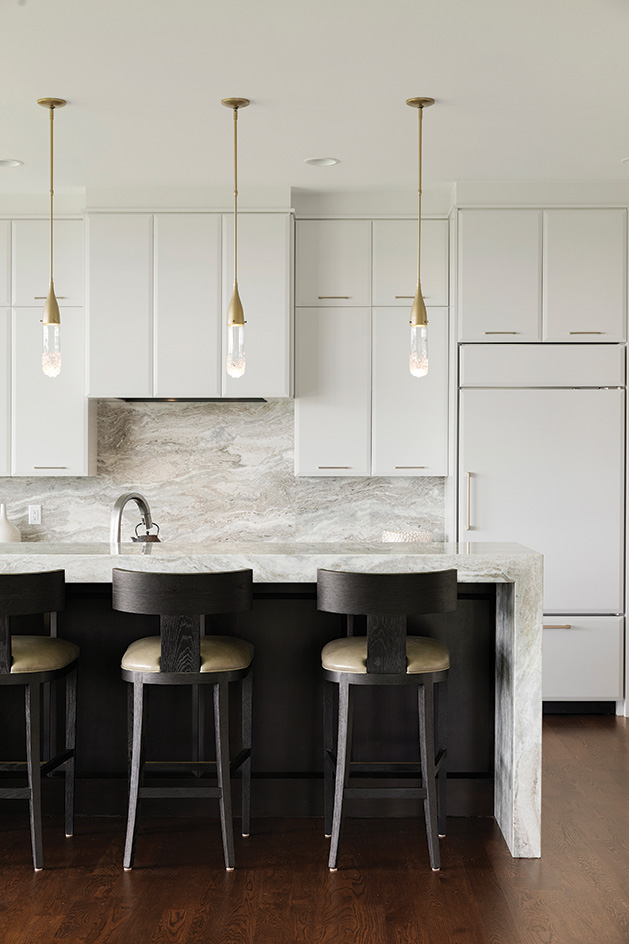 Hartman says, "The homeowners are big fans. They are grateful, and we're grateful for them allowing us to build their home."
Homeowners Bill Bond, and his wife Lisa, built with Hartman Homes and say, "Building with Hartman was a wonderful experience … The best experience we could have had and [it] resulted in building our dream home."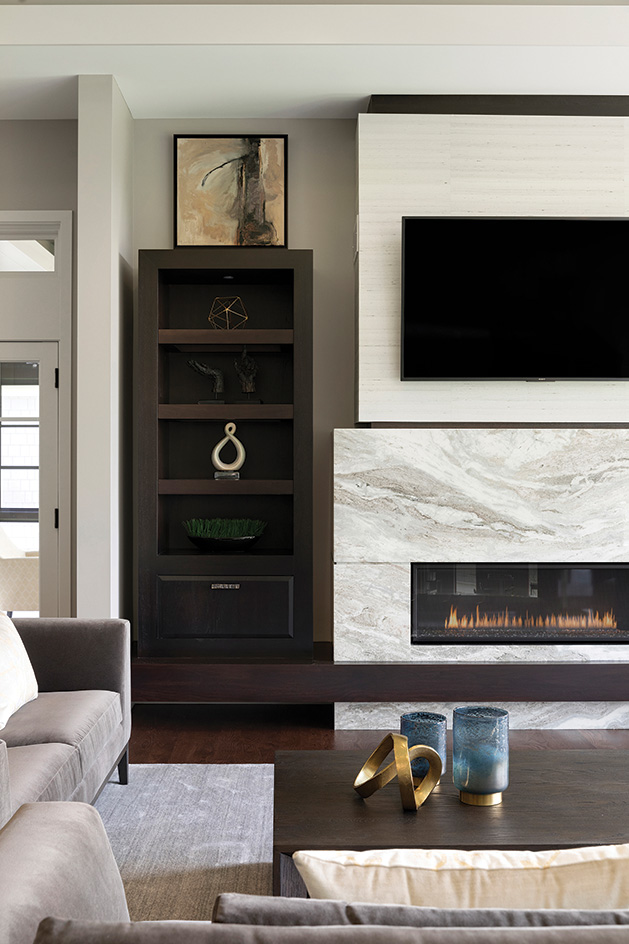 The Bonds' four-bedroom, three-and-a-half bathroom home was built with all the bells and whistles, including 10-foot ceilings with box vaulting steps ascending to 12 feet, three linear fireplaces with marble detailing and designer wallpaper. The home also features a theater room, bar, sauna, home gym and a glass wall wine cellar.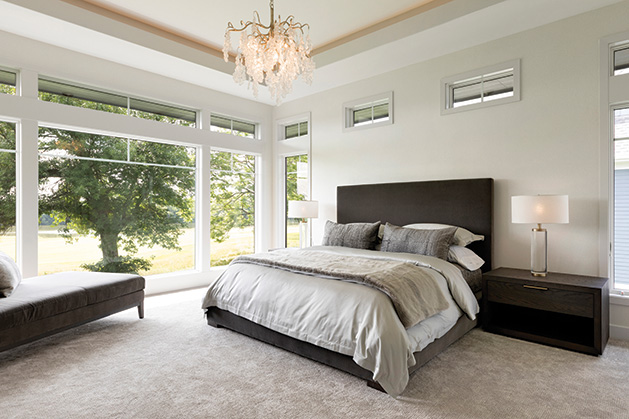 The Bonds were included in the design process—attending design sessions, making key selections and were always informed regarding the status of the home, receiving reports and photographs.
As for living at the Royal Club, Bond says, "We love it [at the Royal Club]. We were searching for a community with ordinances and association requirements similar to our lifestyle choices [and] this was a great fit for us."
The Royal Club
11455 20th St. North,
Lake Elmo
Facebook: Royal Golf Club
Instagram: @royalgolfclubmn
Twitter: @royalgolfclubmn