Amanda Paa's blog began as a passion project, but Heartbeet Kitchen has morphed into a full-time job.
From breakfast and sourdough to dinners and desserts, food and lifestyle blogger Amanda Paa sure knows her way around the kitchen—and the farmers markets, too. Although Paa's blog began as a passion project, Heartbeet Kitchen has morphed into a fulltime job for the Hudson, Wis. transplant.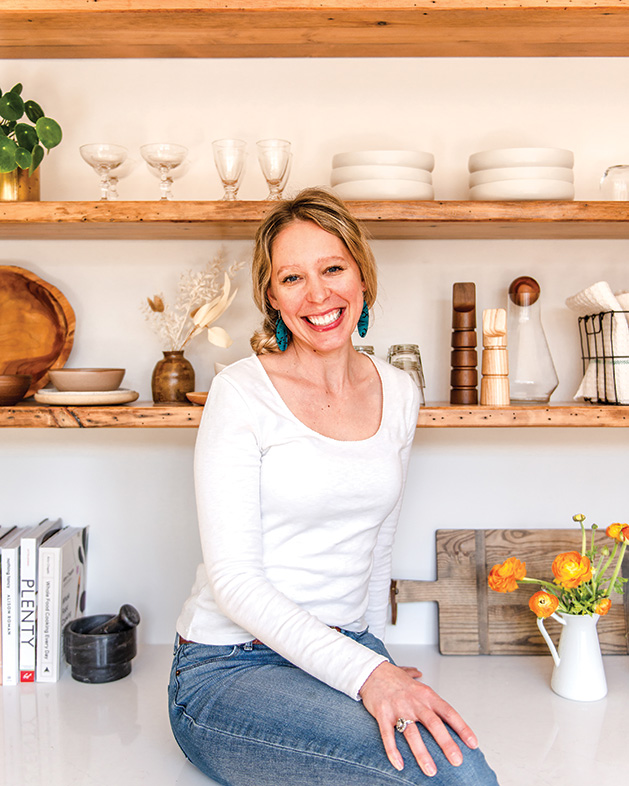 Paa grew up in New Ulm, Minn., an otherwise German town, where most meals consisted of heavy meat and potatoes. After moving to the Twin Cities in her 20s to start her career in pharmaceutical sales, she often found herself attracted to the colorful and dazzling displays at the farmers markets. "I was so drawn to the conversations that I was having with the people growing the food to nourish my body," she says. "It inspired me to start cooking more."
In 2011, when Paa found herself dissatisfied with her work in the pharmaceutical industry, she decided to start Heartbeet Kitchen. Within a few months, Paa left pharmaceuticals to feed her passion at Swirl, a food and wine bar in Afton, where she spent a year as an event planner and communications director. Wanting more experience, she quickly moved to Target headquarters for added digital experience.
Just two years after beginning Heartbeet Kitchen, Paa partnered with the Minnesota Historical Society (MNHS) to publish Smitten with Squash, a 75-recipe cookbook surrounding seasonal squash—each year, MNHS focuses the cookbook on a different ingredient. "[Working with MNHS] got me more connections and solidified a lot of things for me," she says. "People now had something to remember me by."
Paa took a leap of faith in 2015 and began blogging at Heartbeet Kitchen fulltime.
"I really started to connect with my followers and grow that base of people by having quality and intriguing recipes …" she says. "I'm a real person like them. I'm not a trained chef, I just like to cook and share food with people."
Content creation at Heartbeet Kitchen hasn't changed much over the past few years. Paa typically starts with a base idea, oftentimes inspired from other recipes or dishes, and begins to build and test the recipe. Each recipe is tested four to five times, Paa may or may not adjust the recipe each time, depending on the turnout. After finalizing the recipe, she prepares the dish once again to photograph and write the blog post—all in all, each recipe can take anywhere from 15 to 20 hours.
"Food doesn't have to be complicated to be really nourishing," Paa says. Many of her recipes use basic ingredients bought from Woodbury's Whole Foods and Trader Joe's. The recipes are great for beginners, especially her infamous sourdough recipe. Since COVID-19 hit, Paa has noticed the high amount of people getting back into the kitchen, and has since started to sell her sourdough starter. She says it's fun to see people make the bread.
"It's what is so satisfying for me," she says. "When people make my recipes, and I know their family is sitting down at night eating something that, creatively, comes from my kitchen."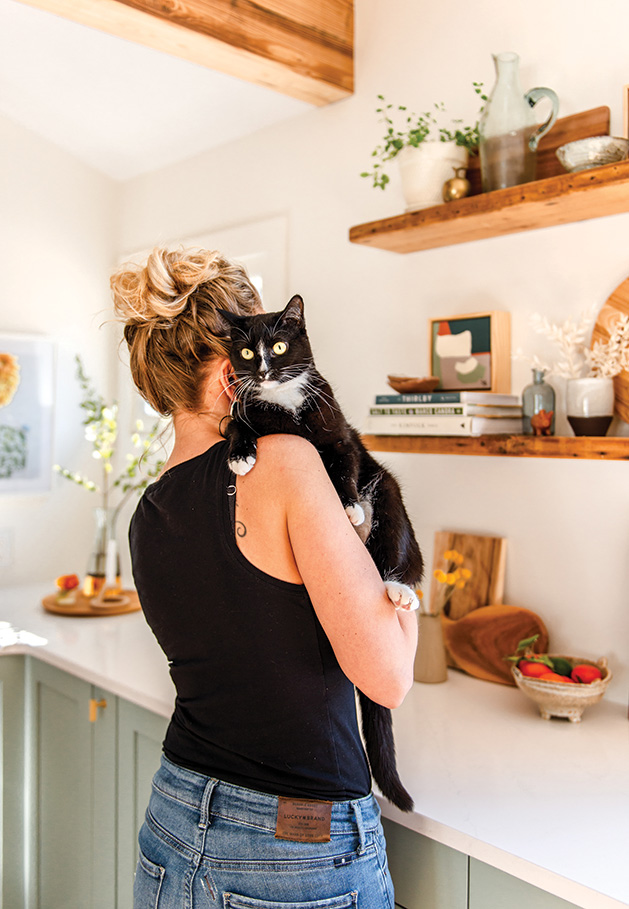 Paa also shares her life outside the kitchen. She and her spouse Brian serve as a foster family for the Bitty Kitty Brigade, a cat rescue focused on orphaned neonatal kittens, and says her followers enjoy hearing about the kittens. She also shares about everyday life: health, DIYs, home renovations and more.
On the side, Paa does contract work as a photographer and food stylist. Content creation for websites, billboards and social media is part of that, but she explains that photography and food styling is an art within itself. "There's so much that goes into color scheme and presentation," she says. "On a job, I might be the photographer and the food stylist, and I'll have an assistant food stylist."
However, at Heartbeet Kitchen, Paa says it's a one woman show. "It's all me. It's exhausting," she says. "I work way more now than I did in a corporate job. But when you're an entrepreneur, you must do it. There's no one else to do it for you."
Although Paa never dreamed she'd be her own CEO, she says Heartbeet Kitchen is the dream. "I wake up every day and love what I do," she says. "It's never the same, so it doesn't feel like work. I'm grateful for discovering my creative side, because I didn't know I had it, and it's amazing to love what you do."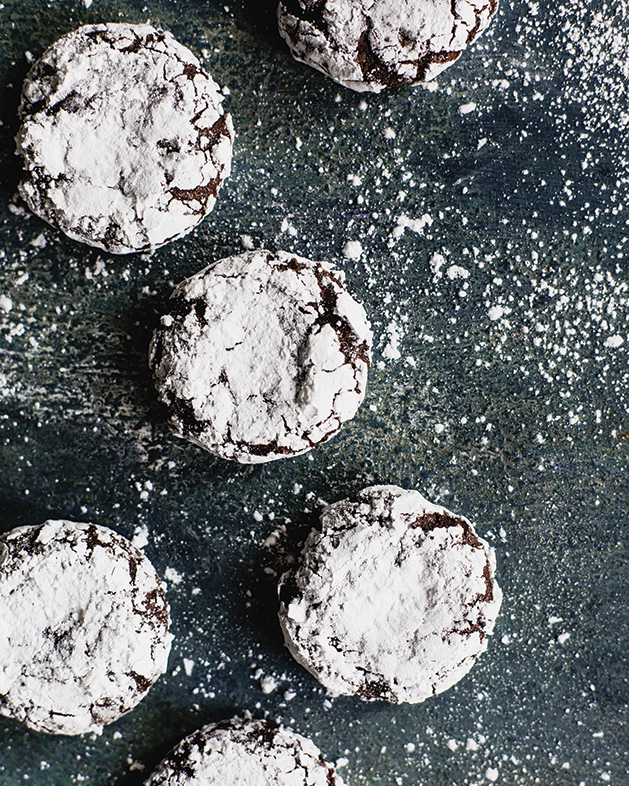 Thanksgiving Twists
This Thanksgiving, step away from the Butterball turkey or ham, and try out some of Paa's favorite food twists instead.
Prepping and Planning
There's no need to scramble and rush to finish a huge meal day-of. Prepare side dishes and appetizers two or three days ahead of time, particularly dishes that are easily served fresh out of the fridge. Potatoes are easy to prep ahead of time, as well as a grain salad, which serves better after setting. Skewer and kabobs also make for great make-ahead appetizers.
Bone-In Turkey Breast
Holiday gatherings may look a bit smaller this year, so Paa recommends adjusting the meal to be smaller, too! Instead of exerting all your energy on a 20-pound turkey, try an 8–10-pound bone-in turkey, which looks mighty delicious served with an array of sides. Prepare the bone-in turkey in Paa's delicious spice rub and serve with Mojo sauce, a creamy sauce inspired by Brasa Rotisserie. Click here for the full recipe.
Meal Accommodations
When you're entertaining, it's important to know of any food allergies or intolerances, as well as any special diets, such as gluten-free, vegetarian or vegan diets. Not all the food has to be served differently, but particular recipes can be—and your guests may not know the difference. Paa is gluten-free, so she serves gluten-free sourdough versus a typical sourdough, you won't know the difference.
Paa's Pantry Must-Haves
As a food blogger, Paa often has a ton of ingredients on-hand that differ from your typical bread, milk and eggs. Here's what items are staples in Paa's pantry.
King Arthur organic bread flour
California Olive Ranch extra virgin olive oil
Siggy's yogurt
Dried beans
Organic rice (a COVID-19 staple!)
Simple Mills almond flour crackers
Heartbeet Kitchen
Facebook: Heartbeet Kitchen
Instagram: @heartbeetkitchen
Pinterest: Amanda | heartbeet kitchen
Twitter: @amanda_paa