Woodbury builder Custom One Homes launches a charitable arm to expand their outreach.
For over 30 years, Custom One Homes has created high-quality, unique homes from the ground up. With a passion for catering to each client's needs, Custom One takes homeowners' stories and turns them into beautifully functional townhomes, villas and single-family homes.
As a custom luxury builder in the Twin Cities, Custom One Homes has showcased some of their high-end creations in the Parade of Homes, a biannual tour (every spring and fall) featuring the latest and greatest new or remodeled houses across the metro.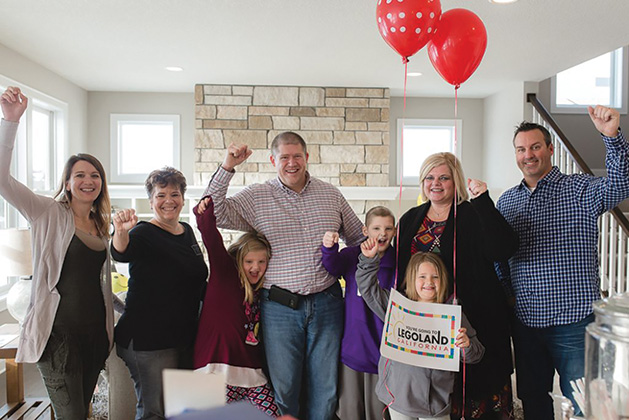 And although creating custom homes is at the forefront of the business, president Todd Polifka believes that building a community goes beyond the physical structures.
"Our mindset is, if we were going to participate heavily in the community and build people's homes and have that emotional attachment, that we would find a way to give back to the community as well and improve it," Polifka says.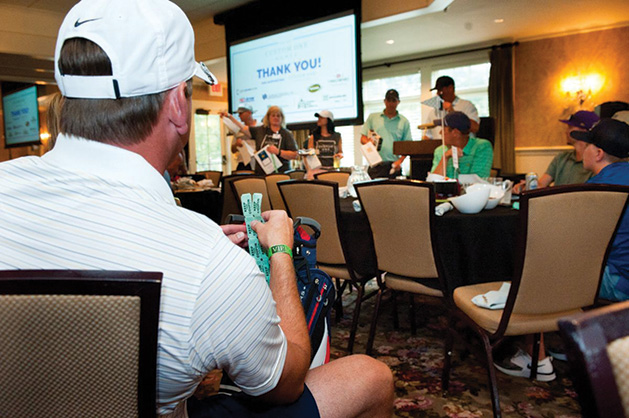 With a desire to make an impact and expand community relations, Custom One Homes launched a philanthropic branch called Custom One Charities in 2016. The charity itself focuses on aiding local youth in need, whether it pertains to their medical conditions, activities, basic essentials or even assisting families with expenses such as house payments or electricity bills. Wherever help is needed, Custom One Charities wants to be there to make a difference in any way possible.
"Custom One is much bigger than just building houses," marketing and sales representative Kate Hamilton says. "We want to be impactful to lives and families that we work with and to the community in general. By way of this charity, it allows us to impact lives in a different way."
Custom One uses its resources to partner with other organizations, such as Make-A-Wish Minnesota, Toys for Tots, Spare Key, Bridging, the Woodbury Community Foundation and local sports associations to make a larger impact, Hamilton says. They simply want to take action to help the most vulnerable succeed.
Fundraising events make this possible—one of which is their annual golf tournament at Prestwick Golf Course in Woodbury. With the help of 160 golfers, nearly 30 volunteers and this year's sponsors, Contract Interiors and James Hardie, Custom One raised over $65,000 for local charities at this event in 2019.
In February, they'll host their first annual gala event at A'bulae in downtown St. Paul. The Mix will offer a chance to connect Custom One's clients, trade partners, business collaborators and Woodbury residents. "Our goal is not to be a high-volume builder, but for us to take the time and resources to build the community," Hamilton says. "We want to impact the community, we want to do good and we want to show our time, talent and resources."
The Mix
February 8
A'bulae, 255 Sixth St. E., St. Paul
For more info, visit customonecharities.com.
Custom One Homes & Custom One Charities
652 Bielenberg Drive
Houzz: @CustomOneHomes
Facebook: Custom One Homes
Instagram: @customonehomesmn
Pinterest: @CustomOneHomes