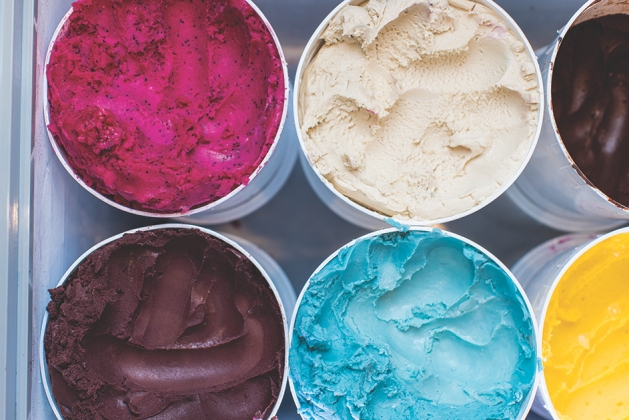 Nautical Bowls sets sail in Woodbury.
Woodbury High School graduate (WHS) Madison Sosa says she first heard of Nautical Bowls two years ago—she and her sister made the trek to Minnetonka to try it, and immediately fell in love.
"[We] found ourselves making two trips a week to Minnetonka to get a Nautical Bowl," Sosa says. "I was hooked immediately, and it was apparent that this specialty healthy food choice was going to make it big. I wanted to be a part of what they were doing."
Sosa, general manager of Woodbury's Nautical Bowls, says she emailed founders Rachel and Bryant Amundson monthly with the idea of expanding to Woodbury. "I emailed them each month for two years," Sosa says. When the Amundson's announced its expansion, Sosa was over the moon. "I signed up right away, and unfortunately, they said the Woodbury location was taken," she says. "My heart was broken because I wanted to stay in Woodbury and knew that was really the only option I could make work … Two weeks later, I received a call from Nautical Bowls, and they said Woodbury was open again … I was all in at that point!"
Sosa wanted to bring a healthy-oriented brand to Woodbury—for the health-conscious customers, as well as to create a space for teenagers. "[It] will be a great place for young high school kids to hang out with their friends," she says. "We knew the community of Woodbury would benefit with a great, healthy alternative option for families, teens and kids."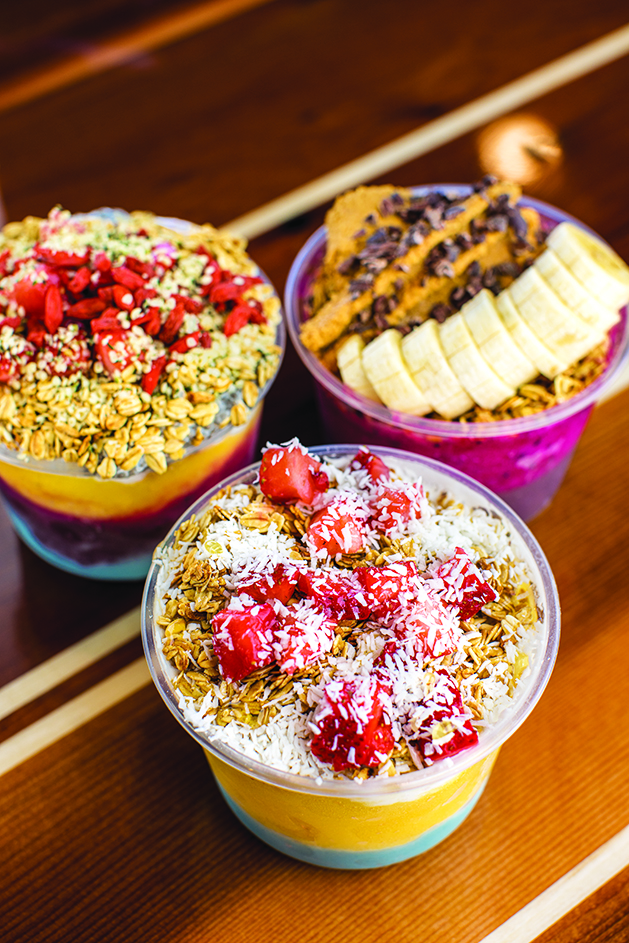 In February, Nautical Bowls made its debut in Woodbury. Offering superfood bowls created with organic, gluten-free, dairy free and plant-based ingredients, Nautical Bowls is driven by a healthy lifestyle. Sosa says, "Our product is pretty simple … There are 10 signature bowls that a customer can choose from, or they can build their own."
Customers start with a base: cacao (for chocolate lovers!), pitaya, mango, coconut, blue majik (a form of spirulina), açaí and chia pudding (offered in three flavors). Next, top off the bowl with  a variety of toppings, including dry toppings, such as hemp seeds, cacao nibs or granola; fruit, including strawberries, bananas and blueberries; and drizzles like honey or peanut butter. "The experience we are trying to create is that with every bite, you taste all the toppings and bases to get a full-flavored experience," Sosa says, noting that the bowls are packed with nutrients and protein and can serve as a snack, treat or healthy meal replacement.
As a WHS graduate, Sosa says it's been rewarding being able to work with and hire students in the community. "Our team is amazing … They were there from the beginning and really contribute to our success," she says. "We have hired several team members from East Ridge High School and WHS."
Sosa also says her team is excited to see Nautical Bowls in full swing during the summer months. "We have a patio where customers can enjoy their bowls, hang out with friends and enjoy a great experience," she says. "We are excited for the city of Woodbury and for all who come out and try our bowls."
Editor's Pick
Summer is calling, and Nautical Bowls is picking up—it's one of my favorite sweet treats and the perfect way to cool down on a warm day. Though I'll take any pick on the menu, I'm drawn toward two specific bowls.
Sunrise Bowl: This is my go-to (and Sosa's favorite, too)! Made with blue majik, pitaya, granola, banana, strawberries and honey, this delicious bowl is packed with flavor. Sosa says, "I will sometimes add our freshly ground peanut butter as well." Yum!
The Nauti Bowl: This is a Nautical Bowls staple—for good reason—and the most popular bowl, according to Sosa. This bowl is made with açaí, pitaya, granola, banana, cacao nibs and peanut butter. 
Nautical Bowls
9955 Hudson Place Suite 550
651.348.8647
Facebook: Nautical Bowls
Instagram: @nauticalbowls