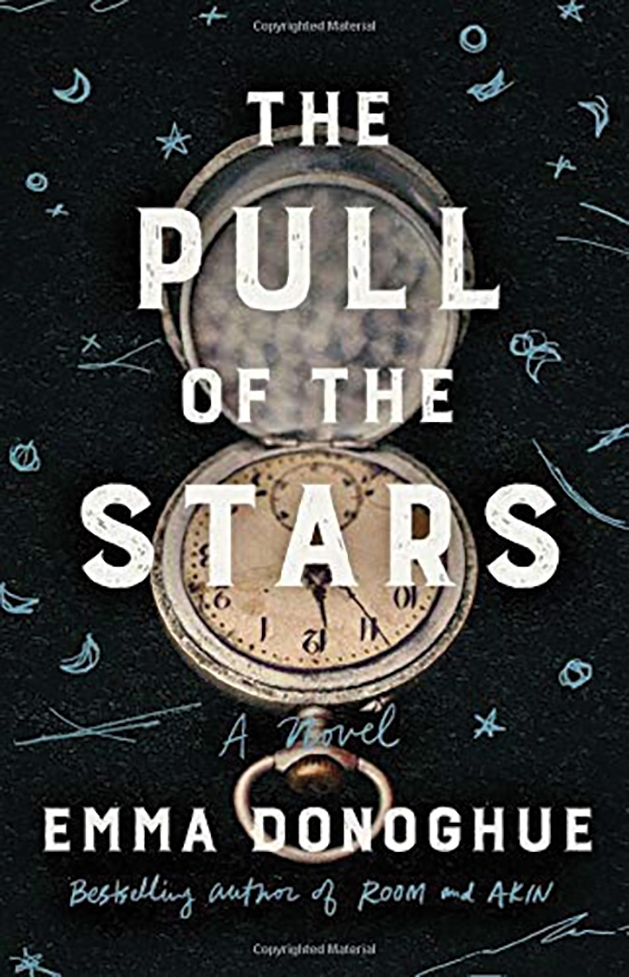 Warm up to fall with a historical read.
In Emma Donoghue's latest book, The Pull of the Stars, readers are immersed into the world of Dublin, Ireland during World War I, which was plagued by poverty and disease from the 1918 Spanish flu. The virus attacked and swiftly killed young adults who were perfectly healthy just a few hours before, turning them blue from cyanosis as they took their last breaths.
Nurse Julia Power, a 29-year-old midwife, is put in charge of a makeshift maternity ward in a corner of an overfull hospital. She is charged with caring for several patients in the late stages of pregnancy, all who have contracted influenza. The next three days prove to be a harrowing ordeal.
Joining Julia is young volunteer Bridie Sweeney, offering tenderness, despite her life of neglect in an orphanage. Dr. Kathleen Lynn, one of few female physicians at that time—based off an actual historical figure—is a rebel on the run from the Dublin police for her role in the 1916 Easter Uprising. Patients are lost while new lives are brought into the world. But this courageous group of women change each other's lives in unexpected and hopeful ways.
Liz Gonzalez is a librarian at R.H. Stafford Library and a Woodbury resident since 1991.