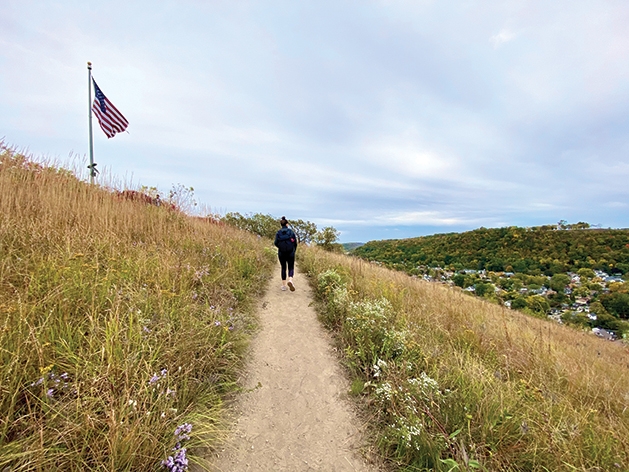 Minnesota travel writer shares autumn day trip ideas.
When  autumn's cooler temperatures roll in, the gorgeous fall weather creates a perfect setting for getting outdoors to enjoy the change in season. What's a better way to welcome fall than exploring a bit of greater Minnesota and all it has to offer. Kristen Glazer, a Minnesota-based travel writer who loves exploring Minnesota, shares her insights and adventures from a few hidden gems around the state, places that offer a combination of sightseeing and unique small-town charm, and serve as unique getaways right in our home state.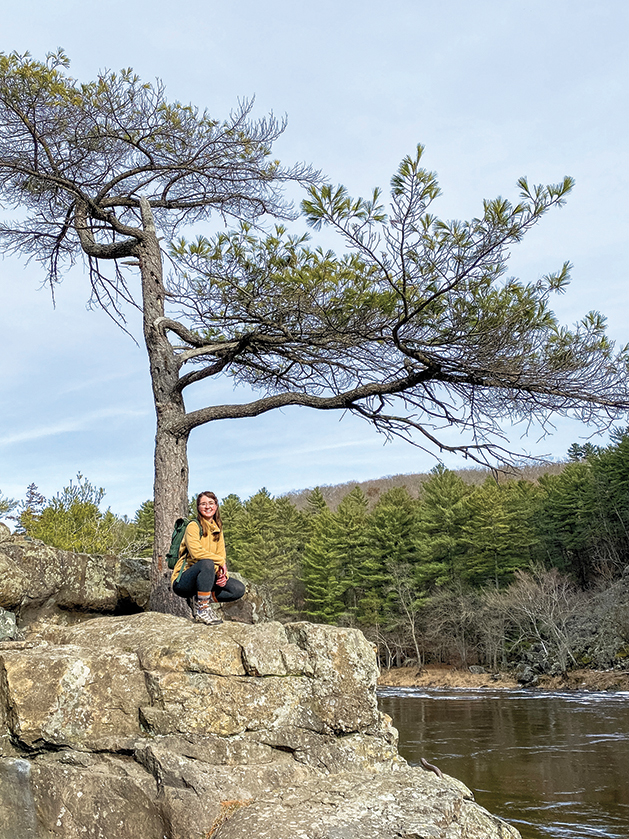 Taylors Falls
There is so much to do in this little town of fewer than 1,000 residents. When Glazer visited, she stayed at the Wannigan Point Cabins. Located just outside downtown, there are five little cabins in a row surrounded by nothing but nature. Each cabin is a little different, but all have a grill and chairs on an outdoor deck. When you're ready to explore beyond the cabin, Glazer suggests several places and activities around town.
Glazer says going to the Interstate State Park is a must. The state park along the St. Croix River is "gorgeous." There are a few different paths that go deep into the woods and over to the sandstone cliffs. It's a popular place for those who like to rock climb because of the cliffs. "With the river moving fast through this area, it's just really beautiful," Glazer says. Visitors can enjoy riverboat rides with Taylors Falls Scenic Boat Tour that's been serving sightseers since 1906. Open seven days a week, daily excursions are either 45 or 80 minutes with a tour guide pointing out unique rock formations and local history.
For restaurants and shops, Glazer says there's a lot of options in town. There's a seasonal restaurant called The Drive In Restaurant that has been around since 1956. The 1950s style drive-in includes carhops, poodle skirts and nostalgic music. From burgers to root beer floats, you can enjoy the food right from your car. Another good food option is Juneberry Café, started in 2017 by a Minneapolis native. Glazer says the restaurant focuses on local, sustainable food with organic ingredients and is a great grab-and-go kind of place. She notes a lot of people stop there because the state park is right across the street, so it's perfect for packing some bites and then heading over to the park for a day of hiking and a picnic.
"There's a lot of quirky here, which is one of the reasons why I really like this area," Glazer says. And Franconia Sculpture Park is the epitome of quirky. The free, outdoor museum is under 10 minutes away from Taylors Falls and has 50 acres of rotating outdoor art installations. Glazer says there are about 120 sculptures and some of them are done by well-known as well as emerging artists. Aside from being a big playground for the arts, Glazer says Franconia Sculpture Park is a great place for kids to run around and touch the art. "I love it because it's weird, funky and free. So, it can't get better than that combo," Glazer says. "There's so much to do in Taylor's Falls."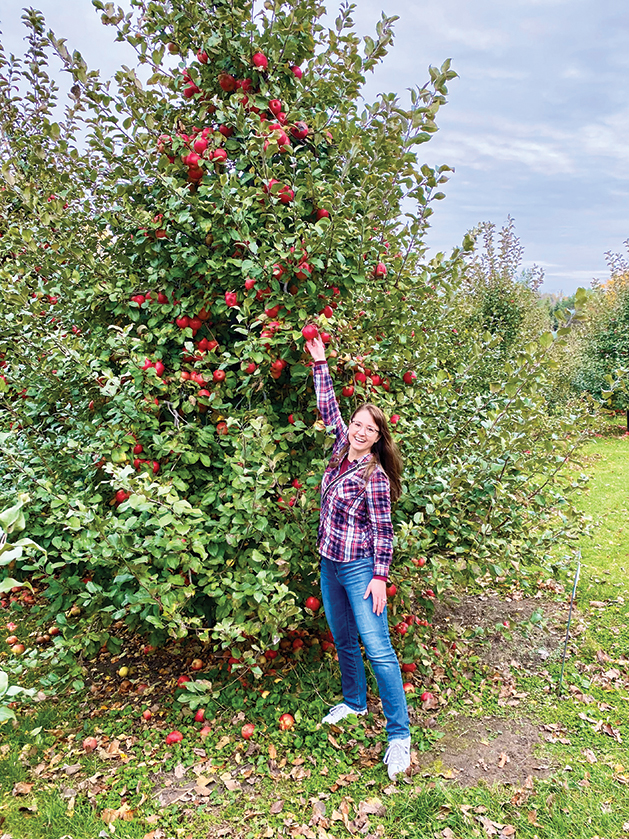 Montgomery
Just over 50 miles south of Minneapolis is Montgomery, a small town nestled among some of the richest farmlands in the state. Although many people don't know about or haven't heard of Montgomery, Glazer says the town has much to offer, especially during fall. "I love Montgomery because I feel like it's the definition of a hidden gem," Glazer says. The number one best fall activity is to go to the Montgomery Orchard. You can pick homegrown apples, sip on fresh apple cider made on-site and enjoy eats from a local food truck. The orchard also has a kid-friendly corn maze where you can discover different treasures with a map. She says one of the coolest things about this orchard is the married couple that owns the orchard had planted the trees back in 1999. The apple orchard is a fun, fall time activity for the whole family.
Another local Montgomery favorite is Franke's Bakery, a traditional Czech bakery that has been around since 1914. Having talked with the business owners, Glazer says it's run by a brother and sister duo who are third-generation family members. The brother, Bob Franke, works in the bakery and his sister Jean works in the front-of-house. The bakery has treats like cookies, breads and doughnuts, but it's best known for its kolacky—a Czech fruit-filled roll that comes in several flavors. This treat takes center stage at the town's annual Kolacky Days Festival—one of Minnesota's oldest festivals—held every year at the end of July. "I love to go around to these businesses and talk with the owners and get to know the history and the people who live in these towns," Glazer says. She also recommends family-owned Pizzeria 201, located directly across the street from Franke's Bakery. Pizzeria 201 is known for its wood-fired pizzas, but the business also partners with the apple orchard during the fall to provide a food truck.
Montgomery also has a brewery located right downtown by the bakery and pizzeria called Montgomery Brewery. Glazer says it's a smaller brewery that's inside a 130-year-old building  with charming, exposed brick and rustic interior decor. Another popular destination is the town's painted mural where Glazer says she and other tourists have taken photos in front of.
Red Wing
Home to world-famous boots, Red Wing has historic sites and an abundance of outdoor activities. When you're making plans to stay in Red Wing, Glazer says the historic St. James Hotel is the best place. The building, constructed in 1875, features a bottom level has several shops and restaurants open to the public and a rooftop bar that overlooks the Mississippi River. "Even if you're not staying the night, you can still walk through the shops and enjoy the building," Glazer says, noting the 146-year-old building features gorgeous architecture, brick exteriors and ornate stained-glass windows throughout.
As far as activities go, this city has you covered. Glazer first recommends hiking through Barn Bluff, along the Mississippi River. She says the history is interesting, because the bluff is considered sacred by the Dakota tribe due to its many burial mounds. When you hike up to the top of the bluff, Glazer says there's this incredible view in every direction. In the fall, the river and changing colors of the leaves are a sight to see. "It's gorgeous because you can see it's so expansive and see pretty far into the distance," Glazer says. Levee Park, a riverfront park, consists of trails, large trees, benches and spectacular views of the Mississippi River. "I recommend having a picnic up there; you can either bring your own food or grab something from in town," Glazer says. The main street area has a lot of places to grab a bite to eat or a coffee.
If you're from Minnesota, you've probably seen the Red Wing logo and Glazer says Red Wing Pottery is very popular in this town. The Pottery Museum of Red Wing has over 6,000 vintage pieces of artisan-crafted pottery, with some pieces dating back to the 1800s. The museum is free and people can see pieces that include stoneware, dinnerware and folk art that has been entirely donated. Another close-by attraction is Red Wing Brewery, which is known for its pizzas and calzones. If you prefer wine, there's also Falconer Vineyards, a local winery, only a 10-minute drive from downtown.
If you're feeling like you want to do some shopping, head to Uffda Shop, a quirky boutique offering authentic Scandinavian gifts and goodies. "It's a store that every visitor should check out," Glazer says.
Duluth
As a bonus destination for those willing to drive a bit farther, Duluth is one of Minnesota's many amazing getaway spots. Glazer says her favorite thing to do in this city is to visit the Glensheen Mansion, perched on the shore of Lake Superior. Built-in the early 1900s with 39 rooms, 10 bathrooms and 15 fireplaces, it was home to the Congdon family for many years. The mansion has a rich history and Glazer says that's part of the reason why she loves this place. "I was just so blown away by the history of the family and of course, the house itself," Glazer says. Another unique place to check out is Vikre Distillery. It's right next to the Duluth Aerial Lift Bridge. Glazer says that in winter, the distillery sets up an outdoor patio with fire pits, heated benches and hot cocktails to keep you warm and toasty. It's a family-owned business but it's right in the heart of town, "it's a really cool place and great location."
&: Expedition Kristen
Facebook: Expedition Kristen
Instagram: @expeditionkristen
Pinterest: Expedition Kristen | Minnesota Travel Ideas