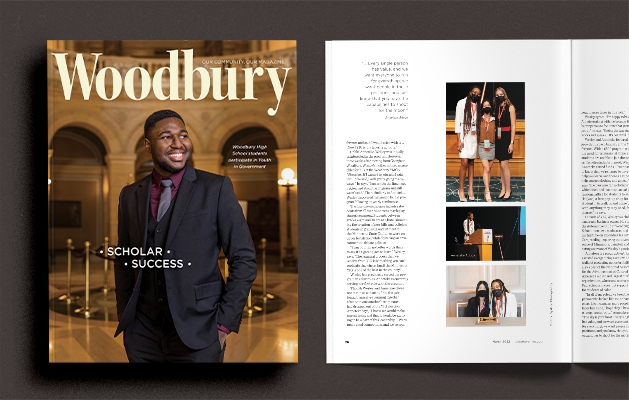 Sunday, March 20 marks the first day of spring, and that means a seasonal refresh is on deck—wardrobes, pantries, décor and more will be on my "to-do" list. But there's another thing that I plan to rejuvenate this spring: my skin!
Like many others, my skin is prone to dryness and dullness in the winter months, and with spring just around the corner, I plan to add monthly facials to my already-extensive skincare routine. Woodbury's newest facial bar, Face Foundrié, opens this month and specializes in approachable skincare. It offers an array of facial services, curated skincare products and more. "… It's truly 'everyone with a face,'" says Face Foundrié's Cheyanne Thurston. Although you'll find me booking a hydrafacial, writer Madeline Kopiecki dives into two other services, including the Cryo Queen and facial cupping services. Read the full story on page 18.
This issue of Woodbury Magazine is our annual homes issue, and we're looking at a Western-inspired home in Lake Elmo. Interior Impressions founder and principal designer Amy Leferink coined the home to be "Longhorn and Leather" themed, completing the décor with rustic and woodsy textures, leather chairs, a fun, birch-inspired wallpaper and—of course!—a beautiful, longhorn art print. Read more about this home remodel on page 32.
We wrap up this spring issue with a bubbly sip of crémant wine. Writers Staci Perry Mergenthal and Dan Amundson pop the cork on this sparkling wine and share an aspirational spring sip—perfect for a Sunday brunch or a celebratory "cheers!" Take it all in on page 48.
Happy spring, readers! I'll see you next month!
Hailey Almsted