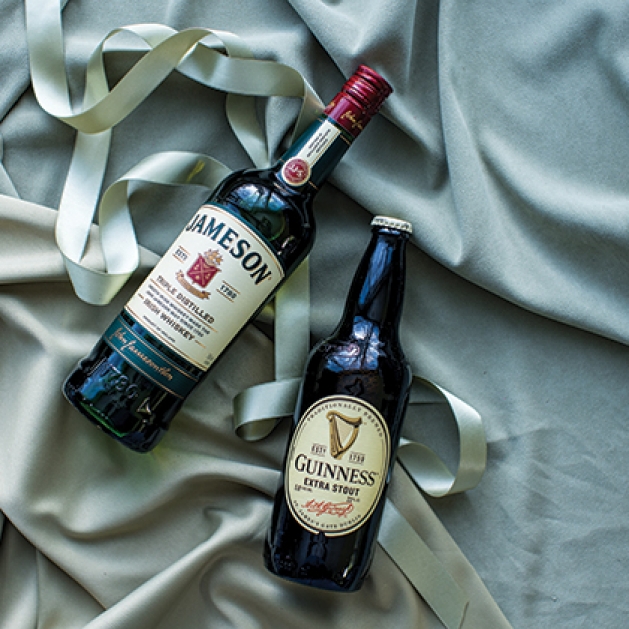 St. Patrick's Day—when it comes to this day of days, many people become Irish, wearing a bit of green, having a pint and singing a song.
For people like me, I am Irish every day, so I take this day off! To best celebrate the snakes being driven from Ireland, I am a purist, and tradition is what I prefer. We cook corned beef, cabbage and potatoes, and I have some beverage suggestions to serve on this fun day.
Beer: Stout is the way to go. Guinness, "the mother milk" of the Emerald Isle, is a must. Give Wexford Irish cream ale or Murphy's Irish stout a try, too.  For lighter beers, Harp Lager or Smithwick's (pronounced smiddicks) are a good bet.
Cider: Magners could be the most popular and easiest to find.
Cocktails: I have two signature St. Patrick's Day cocktails.
Johnny Jump Up: Pour a shot of Irish whiskey over a glass with ice; fill it with Irish cider.
The Melon Ball: Add a shot of melon Schnapps, a shot of Haskell's vodka and orange juice to a shaker. Mix, and pour over a tall glass with ice.
Irish Whiskey: For some, you can't have a true St. Paddy's Day without a bit o' whiskey. Any of the following would be great: Jameson, Bushmills, Tullamore D.E.W., 2 Gingers, Powers, Paddy's, The Irishman and Redbreast. Each of these has the standard whiskey, aged whiskeys or flavored whiskeys.
John Farrell III is the vice president of Haskell's The Wine People. Find more at haskells.com.