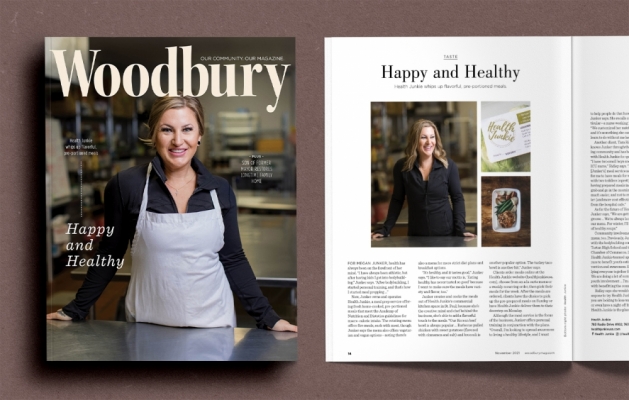 November is known as the time to gather. To pull out your best China dinnerware, whip up a delicious meal, adorn the table in festive garb and gather with your closest friends and family to celebrate one another. However, this November feels more special than others. Unlike last year, when our communities were shut down, and we were confined to our homes, we can get together once again and cherish all the small things we've missed over the past 20 or so months.
Although Thanksgiving is still a few weeks away, I'm continuously grateful for the memories my fiancé and I have created this year—visiting both Zion and Great Sand Dunes national parks; traveling around Colorado, Nevada, North Dakota and our home state; welcoming our 3-month-old nephew into the world; and celebrating our recent engagement. However, I'm excited to celebrate more than just these memories—I'm grateful for the opportunity to simply gather with my entire family (extended included!) once again.
In the November issue of Woodbury Magazine, we're celebrating all of these things and more. On page 22, Angela Johnson and I speak with wine experts Sarina Garibović of Ženska Glava and the University of Minnesota's Matthew Clark about wine buying strategies and different varietals, and we take a deep dive into cold-climate wine education. And on page 42, we share a few turkey tips and trivia, sure to get a few laughs (and maybe some competition!) stirring around the dinner table.
We also celebrate the legacy left by one of Woodbury's most prominent residents: Mark Hargis. His son Bill inherited the family home upon Hargis' death and recently renovated the home. Laura Scheidecker of Cardinal Remodeling says, "We are grateful to the Hargis family for providing us with this opportunity to help carry on their family legacy in Woodbury …" Find the full feature on page 30.
Happy November and Happy Thanksgiving, readers! I'll see you next month.
Hailey Almsted