Refurbished bus brings activities to the community schools.
At 20-feet long and painted in a groovy and loving fashion, the SoWashCo Community Action Reaching Every Student (CARES) and Community Education Skoolie Bus hosts events throughout the summer for those in need.
"This is our fourth year, and I think we are finally kind of a thing," says Sue McKeown, the youth coordinator for South Washington County Schools and a founder of the Skoolie Bus.
SoWashCo CARES began as a Facebook page where community needs were posted and fulfilled. It evolved into fulfilling grocery needs for the community by creating boxed meals. Once McKeown heard of another organization picking up shoe donations and selling them for a reasonable price, she thought that idea could be used as an advantage.
"[I thought] 'What would be a fun thing to sell, that the community needs [and] that would help the community in two ways?'" McKeown says.
Remembering how expensive dresses were for her daughter in high school, McKeown decided to act, and the Skoolie Bus was born. A school bus was quickly acquired, prepared and outfitted with racks to sell dresses.
Winter quickly became peak season for the bus; however, it was often cold, and the bus became filled with slush while patrons were browsing the wares. So, the program moved to a Valley Creek Mall storefront, where the program has begun offering free alterations and started to boom.
The Skoolie Bus got on a roll with its summer programs. Initially, the "Skoolie Squad" set up a small event with both the Woodbury and Cottage Grove Parks and Recreation organizations, and the YMCA, to help paint the bus, which started off silver, but McKeown wanted a little more pizazz. The turnout was large, so the previously planned mural gave way to the beautiful exterior seen today.
"I finally had to tell everyone, the only rules are you can't paint the windows, the lights or the license plate, because I do have to drive this down the road," McKeown says.
As the bus grew in popularity, so did its events. The bus typically welcomes the community to family fun night four times per week, and includes mobile learning, games, food and an assortment of activities.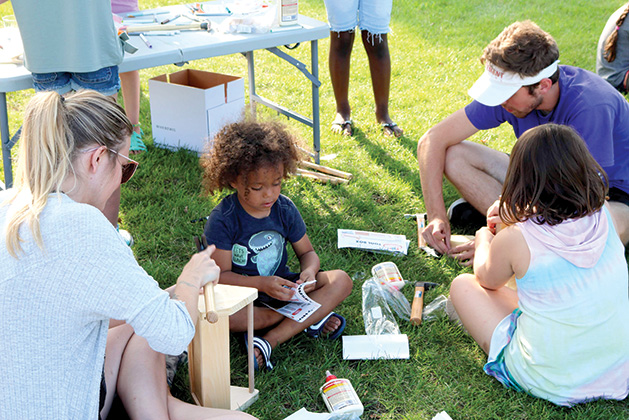 "Really what we all want are things that are great for the community. People are doing positive things, getting to know each other, and it's affordable for everyone," says McKeown.
The Skoolie Bus is run and funded by donations and volunteers—McKeown included—and community partnerships fuel food, activities and supplies. Bringing the large District 833 community together has created a space that welcomes everyone, and has given people a place to belong without barriers.
"It's amazing … The way everyone can come together, and work together and support each other and have a great time," McKeown says.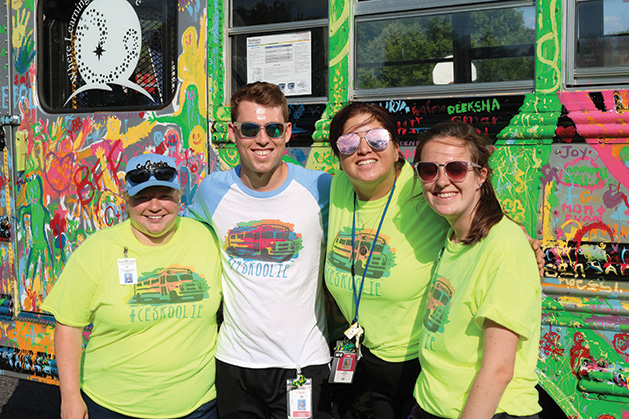 As far as the future, McKeown says they're enjoying their time in the limelight, and making sure to do as much good as possible. The Skoolie Squad is always working to bring more programming to the community.
"[We'd like] to continue to reach as many people as we can, do more programming and to balance the inequities and needs that our communities have," McKeown says
South Washington County Schools Skoolie Bus
Facebook: South Washington County Schools Community Education