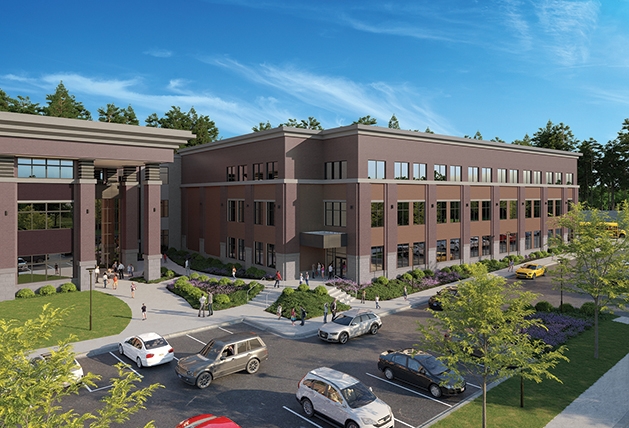 School expansion includes multiple learning and gathering areas.
Woodbury Leadership Academy, a K–8 nonprofit charter school, is extending its perimeter by adding a second building that bridges with the original. The expansion will be home to a two-story gymnasium, a theater and stage, communal gathering areas and multiple science labs, to name just a few of its additions.
Mandi Folks, the academy's school board chair, is happy to have more space in the school that isn't just classrooms. There was no gymnasium in the original building, so most physical education classes had to be held outdoors, which proved to be a challenge in the winter months.
"We have some really active kids, and it will be good to have some more space for extracurriculars and other activities," Folks says. The expansion, which is expected to be completed this spring, allows for more flexibility and space to keep students active. Kathy Mortensen, executive director, says the development will be beneficial because it will bring the school "higher quality facilities, higher quality education and an increased capacity for students."