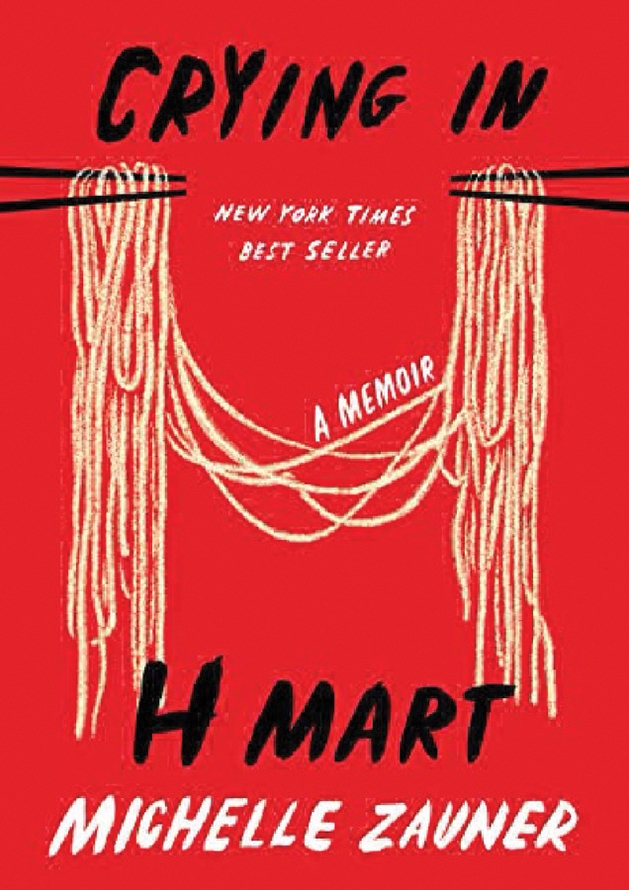 There's no one quite like your mother.
Michelle Zauner grapples with this painful realization when her 56-year-old mother is diagnosed with cancer. Zauner's memoir, which originated in a New York Times essay, delves into her complicated relationship with her mother and food. Zauner's mother was more than a cook, for Zauner she represented Korean culture at its finest. Crying in H Mart details the dishes Zauner ate, her fierce desire to impress her parents by being an adventurous eater and her soul searching as a young adult.
Zauner also grapples with her identity as a Korean American, her duties as a daughter and her angst-filled teen years that stunted her relationship with her mom. Zauner decided at a young age to be a rock star, which did not go over well with her mom. She works to make amends by learning how to cook authentic Korean dishes in the hopes it will offer healing to her mother.
Zauner's writing is raw and engaging. You'll need tissues, a snack and to probably a call to your mom.
Margaret Gardner is the senior library manager at R.H. Stafford Library in Woodbury. She lives in the Twin Cities with her husband, who bakes bread, daughter, who is nearly crawling, and dog, who occasionally eats books. washcolib.org