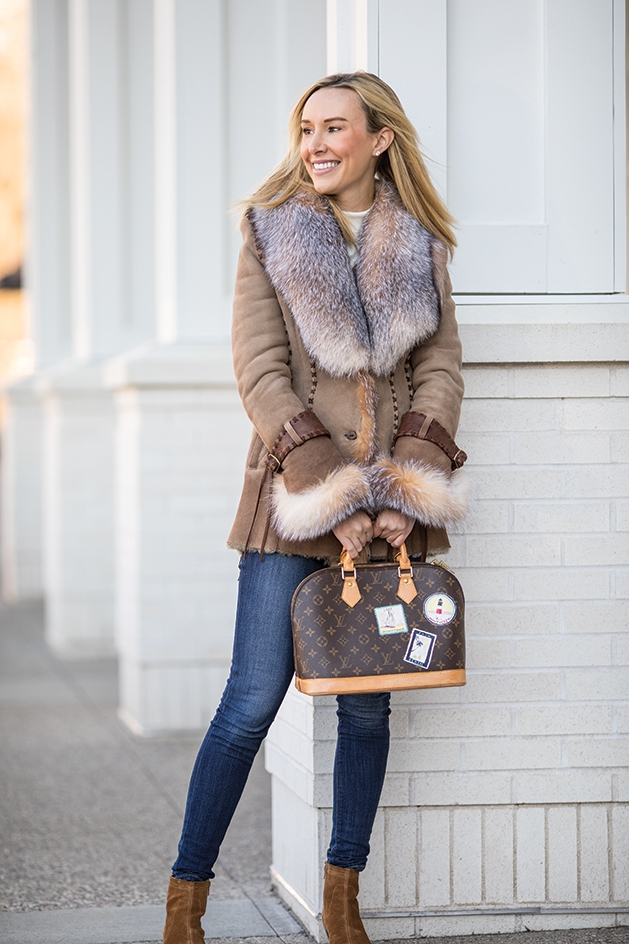 Travel blogger Molly Golden shares her strategies for successful group travel.
Since 2017, Molly Golden has been sharing her passion for travel and lifestyle through her Twin Cities-based blog Golden Girl Travel. Whatever your reason for traveling in a large group—extended family vacations, bachelor or bachelorette parties, you name it—you want fun to be first and foremost.
So, we sat down with Golden for her golden rules for traveling in a group, where fun can easily slide into frustrating.
Know Your Dynamic
Golden says one of her favorite group trips is a yearly visit to Breckenridge, Colorado, with a group of close friends. Here, her key to success is chemistry.
"Having the right group is so important," Golden says. "I know it's hard to say no sometimes, but just really having a strong group of people that really get along; there's no drama."
Pick A Leader
"[Have] someone that's kind of in charge, that's going to keep everything organized and keep track of things, which I think is huge when you're traveling in a group," Golden says. While this leader shouldn't have to come up with all the ideas, centralizing all the reservations under one person will help keep your trip on track.
Golden learned this rule from personal experience when a bachelorette trip went awry.
"I think that we didn't decide on enough details beforehand," Golden says. "Like voting on where we were going to stay, giving options for restaurants and really having one person that's in charge of that."
Leadership can take on different looks, depending on the group. From someone who's naturally gregarious to an enthusiastic and detail-oriented planner, it's important to find someone who wants to take the role. If divvying up different aspects between two people works better for your group, that's great too, as long as all your logistics are accounted for.
Start Early
Once you have your leader(s) picked out, it's time to start planning. "I will say if you have a group, it's much more important to plan in advance," Golden says. Restaurants will sometimes require call-in reservations for groups rather than an online booking, and activities might fill up if you wait too long.
While early reservations are important to ensure the restaurant or activity can accommodate your group, there are also some fun perks to traveling in a group. "Sometimes, you'll find interesting group experiences at restaurants and wineries," Golden says. There may also be group discounts for tours and other activities.
"I would say plan as far ahead as you can; if you do have a few months in advance, that's awesome," Golden says. Her favorite reservation and planning apps are Open Table and Resy. "I'm a big planner on reservations, so
I like to have those in my pocket just in case," she says, explaining that if she overbooks, it's easy to cull some reservations in advance rather than make new ones last-minute.
There are also some great apps for booking activities. Eventbrite and StubHub spring to mind for Golden as great places for event tickets, but there are some outdoor-related ones too. "I just started using AllTrails," she says. "The app has different hiking trails, which you can like and organize in folders; you can tell what hikes you did where, and you can keep notes on them."
Find Options
Getting ideas for you and your group can be one of the highlights of the planning process. If you plan on staying in a hotel, Golden recommends contacting the concierge once you've booked your reservation.
"The concierge might have some insider knowledge that I don't know about," she says. "They've sent me packets of information, [and] they've booked me things I never would've thought of doing …"
Another method is searching online travel blogs like her own. "Usually, I'll go online, and just type in the city I'm going to, 'travel guide,' 'blogger' and usually a few things will come up, and I'll read through their blogs," Golden says.
Set A Budget
Once you've brainstormed a few options—and heard some ideas from the rest of the group—it's a good idea to take stock of your group budget and what each individual is willing to spend.
"Knowing what peoples' budgets are is so important because otherwise, you're going to get so many yes' and no's," Golden says. Giving people options is also a great way to sidestep budgetary restraints. If one or a few people want to do an activity that's out of budget, this can give the rest of the group space to do their own thing.
Choose Lodging
What kind of accommodations is right for your group and the trip you're planning? Depending on where you plan on staying, a trip to the same city can take on many different styles.
"I'm a lover of hotels and resorts," Golden says. "So if there's a brand-new resort somewhere, I immediately put it on my list because I love being in a hotel. I love having restaurants and bars at my fingertips."
Hotels and resorts are a good way to stay at the heart of the action if you plan on visiting a big city or an out-of-the-way ski resort. But Airbnb spots can have their charms too.
"I'm a little new to Airbnb," Golden says. "I've done it a few times, but I must admit I've really enjoyed it. I've found some really cool properties." Whereas hotels are a good way to separate at the end of a long day, short-term rental properties are a good way to create a communal atmosphere.
"Sometimes, I do want that house experience …" Golden says. "Especially if I'm in a group, I would say I do enjoy having a home; it's good to have a house you can all hang out in at the end of the day …"
Enjoy Yourself!
Traveling with a group tends to compound the pressures of planning a vacation. Golden says the main key to everyone having a good time is flexibility. "I like planning out things, but I also like leaving room for spontaneous things that are going to happen," she says.