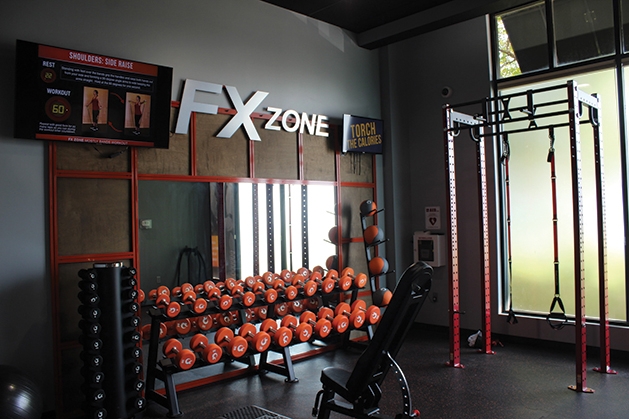 Hotworx incorporates infrared saunas into recovery and workout sessions.
For the Klein family, recovery is the most important part of a workout routine.
"I have three sisters, and we were all athletes growing up," says Lexi Klein, co-owner and general manager of Hotworx. "The youngest, Leah, was a big track athlete at Ole Miss … A bunch of the Olympian girls would train with her, and they started going to Hotworx and told Leah to check it out for recovery."
Klein says her sister was "instantly hooked," but after transferring to Montana State, Leah began to miss her daily Hotworx workout sessions—so she brought the business to her family. Klein and her mom, Jennifer, opened the first of three Hotworx franchise locations in Woodbury this past July.
With 10 infrared saunas—four dedicated to HIIT workouts and the remaining six for isometric workouts—and a FX zone with free weights, kettlebells, dumbbells and more, Hotworx is a dedicated place for a good sweat. But Klein says the best part about Hotworx is the benefits from the infrared saunas.
Unlike traditional saunas, which heat the air around you and run up to 180 degrees F, infrared saunas use infrared lamps to directly warm your body and operate at a lower temperature of 120–140 degrees F.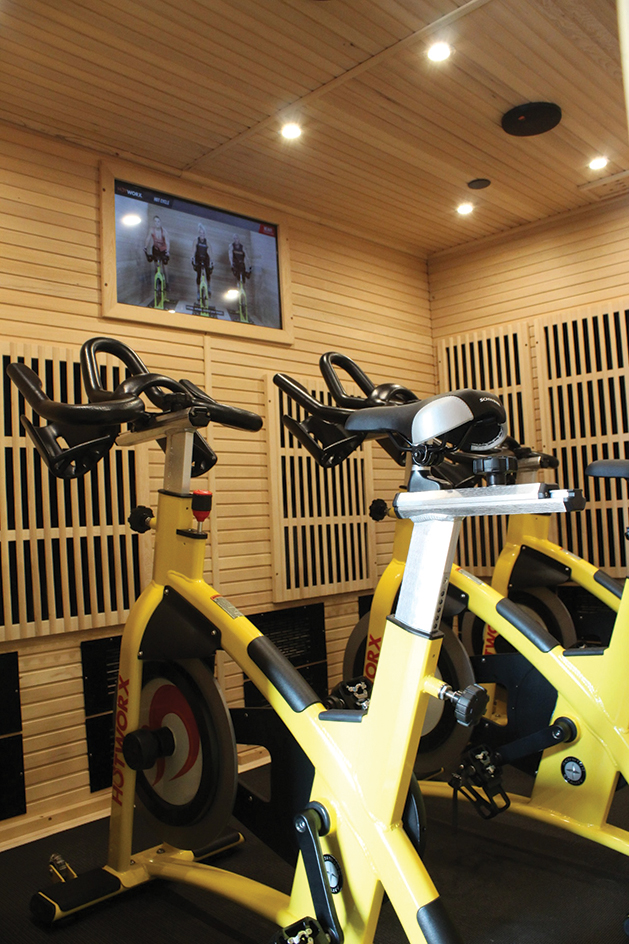 According to the Mayo Clinic in Rochester, Minn., several studies have shown that the use of infrared saunas can help to manage chronic health problems, "such as high blood pressure, congestive heart failure, dementia and Alzheimer's disease, headache, type 2 diabetes and rheumatoid arthritis." Other supposed benefits include better sleep, detoxification, muscle relief and improved circulation.
"The detox is the biggest part for Hotworx, but the sleep and recovery aspect is huge, as well," Klein says. She recalls one client, who started attending Hotworx workout sessions on its opening day, had mentioned her lower back and joint stiffness had subsided following one week worth of sessions. "People really will feel [the benefits] after a few workout sessions," she says.
The Klein family has been working with the city of Woodbury to open Hotworx since February 2020, just weeks before the COVID-19 pandemic happened. "We [had been] trying to open for more than a year, and the first week of opening was so rewarding. I almost teared up the first day," Klein says.
Since opening the Woodbury Lakes location, the community has welcomed the boutique fitness location with open arms. She says, "Members are loving it, and they're bringing in their friends and family … We're not from Woodbury, but we're looking forward to being more involved in the community and giving back to the people here."
"Our family has always been into athletics, and this is such a cool way to transition into the fitness world," Klein says. "I never expected to be here two years ago, but now I really can't wait for people to find out what Hotworx is, try it and fall in love with it like we did."
Although there have been no adverse effects reported by infrared sauna use, it is recommended to talk with your doctor before any sessions if you have a health condition or are under medical care.
HOTWORX, 9020 Hudson Road; 651.347.1177; hotworx.net/studio/woodbury