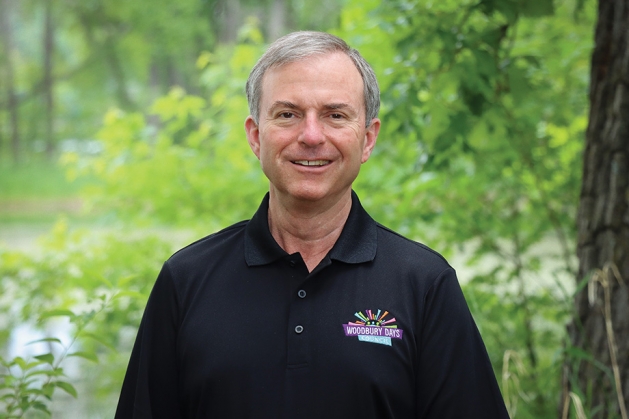 Retired nuclear submarine officer becomes president of Woodbury Days.
Paul Huffman, a retired nuclear submarine officer and Woodbury local, is taking on the role of the new Woodbury Days president. Huffman expresses his love for Woodbury Days that has brought him, his family and the community together in past years.
"It was a tradition for our children to go to Woodbury Days and enjoy when they were younger, and it's an event that brings everyone together in one spot," he says. "I really believe the more we can bring people together to share common places and experiences, the stronger our community is. Woodbury is a great place to live, a great place to work and a great place to raise children."
Huffman knew this was a great opportunity for him to initiate his love for the community and Woodbury to make this event successful and enjoyable for everyone. Huffman says, "We want to sustain the things that have worked really well in the past and make sure we have a carnival that has events and rides that appeal to a lot of people, especially young people. We also love the Taste of Woodbury because that is always a great opportunity to showcase some of the great restaurants in town." With the nostalgic, fun and traditional past Woodbury Days offers, Huffman also voiced an exciting event that will be new this year. He says, "We are planning on having an escape room, which is very fun."
Besides the Woodbury Days goers, he also wants the coordinators to feel like they aren't overloaded, and they are participating in something meaningful—Huffman appreciates Woodbury's values and wants not only the businesses, but the citizens to feel the sense of community through Woodbury Days.
Woodbury Days; All ages. August 19–21; Ojibway Park, 2695 Ojibway Drive