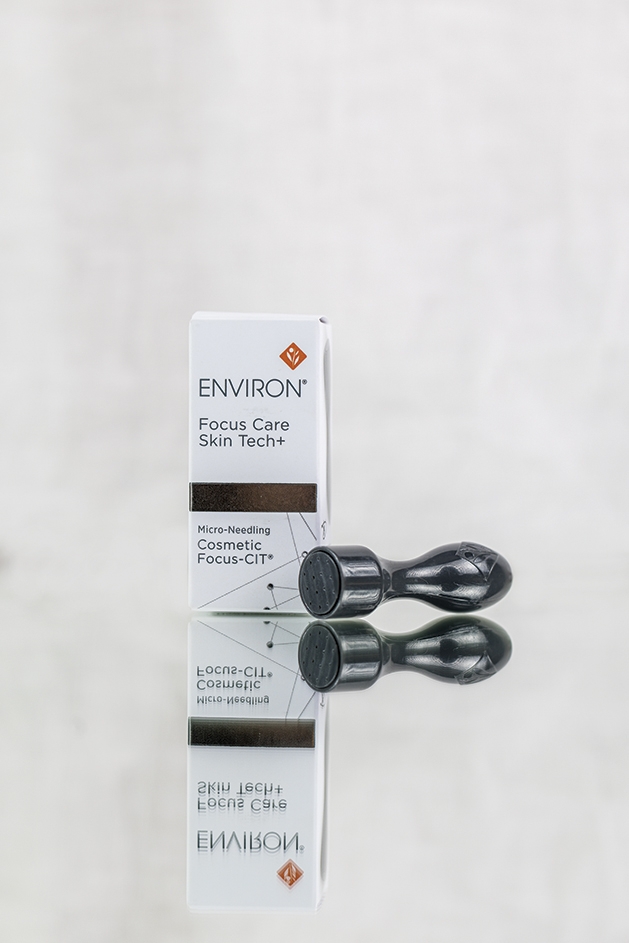 Keep Your Lips Protected and Supple This Season.
Did you know that lips are the thinnest skin on the human body? With up to three times fewer cellular layers than facial skin, lips also lack natural body oils to protect and maintain a smooth texture. Without proper daily nourishment, the frigid cold and dry winter air can cause the fragile skin to crack or split.
The most common reason for chapped lips is a lack of moisture. For preventative measure this winter season, consider these three helpful tips:
Keep your skin hydrated by drinking plenty of water.
Combat the dry winter air with the help of a humidifier to maintain moisture in the air of your home.
Block the sun. Even in the winter, the American Academy of Dermatology recommends using SPF 30 or higher to keep sun rays from diminishing the suppleness from your lips.
We talked to aesthetics educator and advanced practice aesthetician Vivien Rommes about how to protect and maintain luscious lips this season.
What are your tips for lip care, healing and prevention in winter?
Look for healing ingredients, such as hemp or jojoba seed oil, beeswax and vitamin E. In any skin care routine, an SPF is essential for prevention of sun damage. I love the Glo Mint Balm SPF 15, a mineral formula that can be applied throughout the day over or under your lip color of choice. It provides protection from the dry weather on winter walks or the ski slopes. The colorless, lightweight, nongreasy formula is packed with soothing ingredients that penetrate deeply for continuous healing and protection.
Use a collagen supplement. [I] recommend withinUs TruMarine Collagen, which promotes more radiant skin, hair and nails. This tasteless collagen is simple to add to your daily coffee or water … and will help build collagen internally.
Vitamin C is touted as a good face product. Does it work for lips, too?
Vitamin C is an antioxidant that can reduce the appearance of fine lines and wrinkles. It also helps stimulate collagen production resulting in beautiful smooth lips. I recommend using products formulated for the lip area since facial serums could be too active for the lip area.
Are there ingredients we should avoid using on our lips?
Avoid exfoliating treatments formulated to use on the face. Certain acids or scrubs can deplete the lip area causing increased dryness, cracking or a possible cold sore flare up.
What are your favorite home care products that you recommend to your clients?
The Environ Cosmetic Focus-CIT is a home needling device that helps stimulate collagen production in the skin. Why do we want more collagen? Naturally occurring in the body, collagen loses its plumpness as we age, and the surface of the skin becomes laxer. Adding needling prior to applying your evening serum around the lip line, lips or any small area on the face where fine lines and wrinkles have settled will enhance the penetration of your home care and stimulate natural collagen production. Consult your aesthetician before applying a serum following needling to ensure it is safe for post needling.
How can we prevent wrinkles from happening or deepening in the skin around our lips?
When not masking, I have found the Rhonda Allison Eye & Lip Renew Serum does double duty for eyes and lips. A powerful must-have, the pro-youth treatment serum will reduce wrinkles and plump tissue for serious age-reduction.