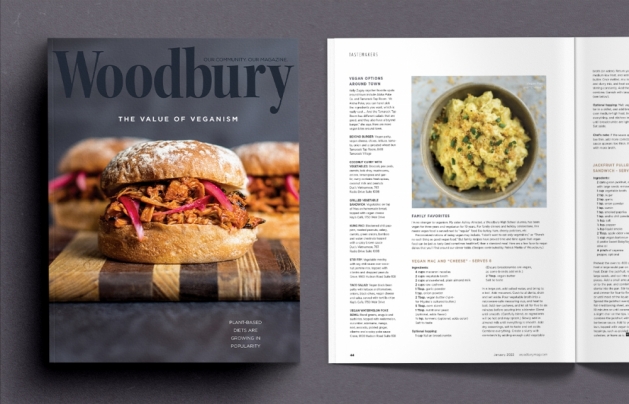 The last few months have been spent preparing for holiday meals, family and friendly get-togethers and hosting an array of guests for the special season. But in this health and wellness issue of Woodbury Magazine, we're switching the narrative and focusing on our own self-care and well-being.
Self-care begins with focusing on how you can better yourself emotionally, physically, mentally and spiritually—a practice I first learned during my time at the University of Minnesota. Although my degree is in journalism, I took several courses on public health, including multiple classes at the Earl E. Bakken Center for Spirituality and Healing.
So, I spoke with mindfulness and well-being program instructor Mariann Johnson about self-care practices and how to better ourselves in the new year. She says, "At the center, we think that self-care really means understanding that we are human beings … and our health is being impacted by so many facets … Self-care means pausing, and January is a great time to do that." Flip to page 20 for Johnson's tips on practicing self-care (and a rapid-fire Q&A!).
Also in this issue of Woodbury Magazine, we're chatting healthier eating. On page 24, managing creative director Renée Stewart-Hester interviews the Oldways Whole Grains Council program director Caroline Sluyter about different grains—quinoa, amaranth and buckwheat included. And on page 42, I talk with lifestyle blogger Kelly Zugay about the benefits of the vegan diet. My sister and Woodbury High School alumna Ashley Almsted is vegan, and so I also share a few family recipes (contributed by my stepfather, Patrick Miehle) that are sure to make you hungry for more.
Cheers to the New Year, readers! I'll see you next month.
Hailey Almsted