Go on a unique scavenger hunt for these bronze sculptures around town.
All around Woodbury, one can see statues of children dancing, playing and reading, dogs walking across a branch and even an eagle preparing to takeoff. These bronze statues are trademarks of our community, yet there is a mystery behind these elusive works of art.
The statues are privately owned and maintained, according to Jamie Thoen, administrative assistant with the City of Woodbury's community development team, but the statues have been a staple in the community for years.
"It is very intriguing," Thoen says. And though there is no official map or location finder for the statues, Woodbury Heritage Society vice president Bill Schrankler helped to locate each of the 13 statues across town, which Thoen says will be "a great thing for many to enjoy learning from."
So grab your keys and your camera, and head out on a sculpture scavenger hunt.
Location one:
Crown Villa Apartments, 7260 Guider Drive
Find an array of statues in the heart of Woodbury at the Crown Villa Apartments. With six of 13 statues, you will check off over half of the list and get in a good walk doing so.
A bench with two children reading atop it.
Five children play, climb and hang off a broken tree branch.
A boy sits atop a tree with a treehouse attached to it.
A boy pushes a girl on a swing.
Two children smile at each other while sharing a tree swing.
Five children climb, play and swing on a tree.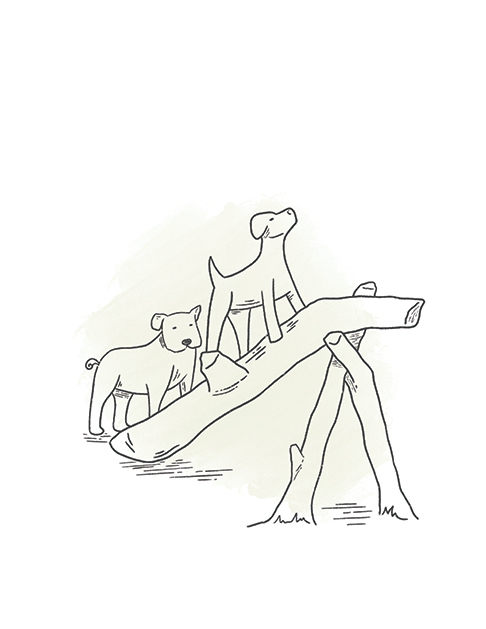 Location two:
The Barrington Apartments, 7255 Guider Drive
Find a few playful pups at the Barrington Apartments.
Two dogs climb a tree branch.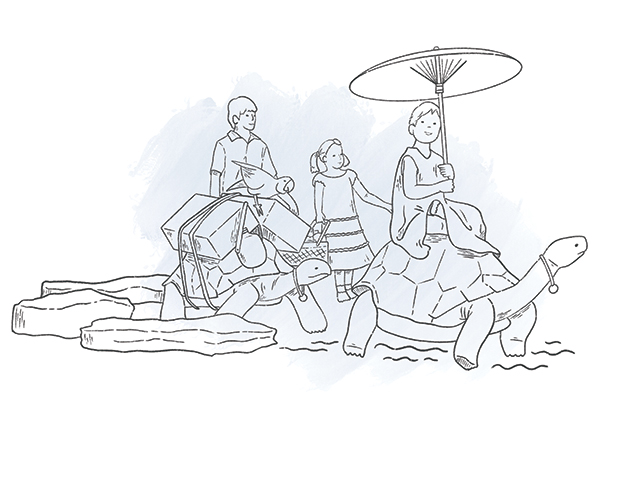 Location three:
Tamarack Village Mall, 8390 Tamarack Village
Find children playing and riding on the backs of turtles at the Tamarack Village rotunda.
Two turtles, one carrying a child and one carrying luggage, with three children playing alongside them.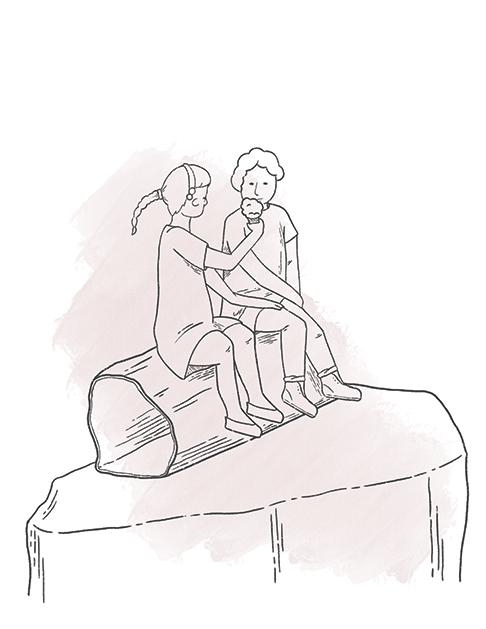 Location four:
Dancing Waters Development, Valley Creek Road
Check off more of your scavenger list around Dancing Waters. Find three playful statues around the housing development
Five children dance and play.
Two children sit atop a log bench.
A boy lays down to read a book.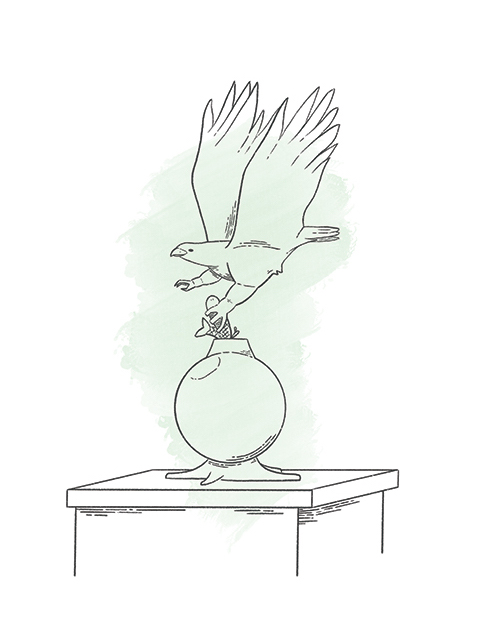 Location five:
Eagle Valley Development, Eagle Creek Lane
A statue like no other in Woodbury stands in the middle of the Eagle Creek shops.
An eagle ready for takeoff.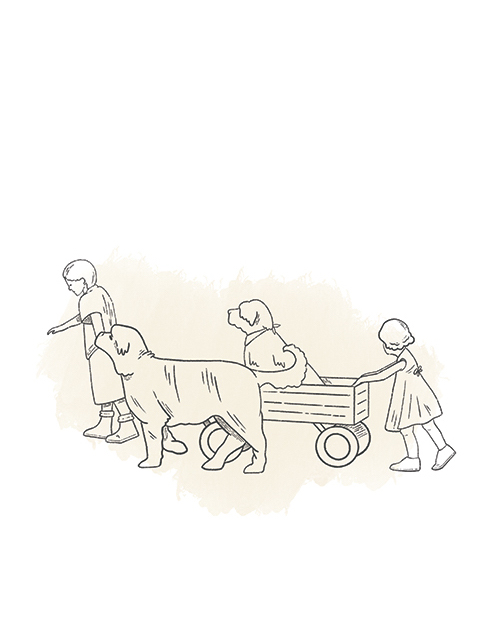 Location six:
Woodbury Commons, 10150 Hudson Road
Find the love between children and their pups at the Woodbury Commons.
Two children, alongside a dog, push a wagon with another dog inside it.
A special thank you to Bill Schrankler, vice president of the Woodbury Heritage Society. For this issue of Woodbury Magazine, Schrankler helped investigate Woodbury's bronze statues and their locations. We thank him for his dedication to our community and his hard work on this treasure hunt. We appreciate you!