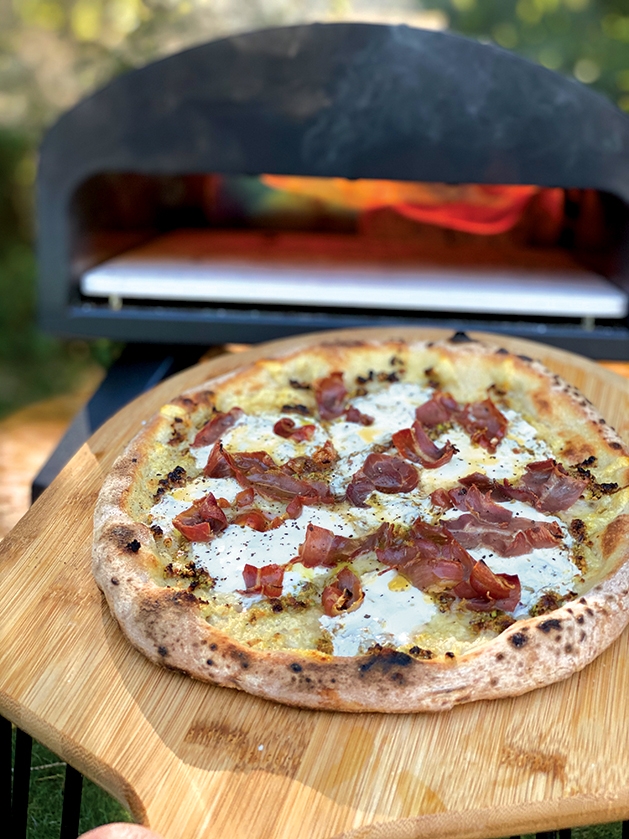 Eric Bert shares about his invention, the Bertello Pizza Oven, and his time on Shark Tank.
When Woodbury native Eric Bert was 9 years old, he began building what his friends called the "Treehouse Mansion."
"I worked on it through my early 20s," Bert says. "It was built between 10 different trees. That's why I became a structural engineer in the first place."
Although not a professional treehouse builder, his inventive streak continued. Bert fulfilled his childhood dreams and became a structural engineer working on bridge design and inspection in New York City, living just one block away from the first pizzeria established in the U.S.
"Living in New York, I ate next-level pizza," Bert says. "All the best pizzas were done in wood fired pizza ovens. A light bulb went off. I thought, what if we can make a gas and wood fired pizza that would be small and portable?"
Thus, the Bertello Pizza Oven was born. It uses different heating elements, heats to 900 degrees F and cooks pizza in under two minutes. Bert, CEO, and his brother Andy, CFO, wanted to expand the business, so they applied for ABC's hit show, Shark Tank—where entrepreneurs pitch to investors with hopes of partnering.
"My heart was pounding," Bert says of his time on the show. "I started walking down [the set], and it was a really surreal moment …"
Luckily, investor Kevin O'Leary loved the pitch and invested in the company. Within the next few months, customers can expect a larger oven—so you can enjoy more delicious pizza.