South Washington County Schools work to build leadership skills in students.
The South Washington County Schools know what it takes to build programs that impact their students' lives. At the Office of Achievement and Integration, the emphasis is on research and evidence-based practices. New director Cori Thompson has been in the role for a little less than a year now, but she's been in the field of education for over 20 years. Methods and best practices have been evolving with each subsequent class of students. "As we move along, we're learning more and more about students and their brains," Thompson says.
One such program, which builds a teaching foundation based on studies of what works best for students, is Advancement Via Individual Determination (AVID). The program has been in South Washington schools since 2009. "It started off at Park High School and Oakland Middle School and it has grown to a district-wide, researched-based program that we do," Thompson says.
Students have the opportunity, in seventh and eighth grade, to apply to the AVID program and enroll in the AVID elective course, which prepare students for college and beyond. "The purpose of [AVID] is to [first] close the achievement gap," Thompson says. "It's for all students, but in the process, it's also helping to close that gap that we currently have. And it also prepares students for college readiness and success in the global society."
AVID methods, while successful, aren't the only strategies aimed at closing the achievement gap in Woodbury classrooms. "Another method we use is culturally responsive teaching," says Thompson. The focus of this teaching method is to engage students by recognizing what they bring to the table through their culture and interests.
"A lot of the time people say that culturally responsive teaching is for students of color, and that's not true. It's for all students," Thompson says. "Research will show you that—in their brains—when kids make a connection to something because of prior knowledge or because it's real life and it's an interest to them, then their neurons go off and the brain goes, 'Ah, I'm excited!' You've got kids that are more engaged."
Connecting what's taught in the classroom to a child's life outside of school can help reinforce connections and foster a broader sense of interest. "It isn't a fad, it's a best practice to get students more engaged in their learning," Thompson explains. By the fall of 2020, all schools in the South Washington district will have gone through training for the method.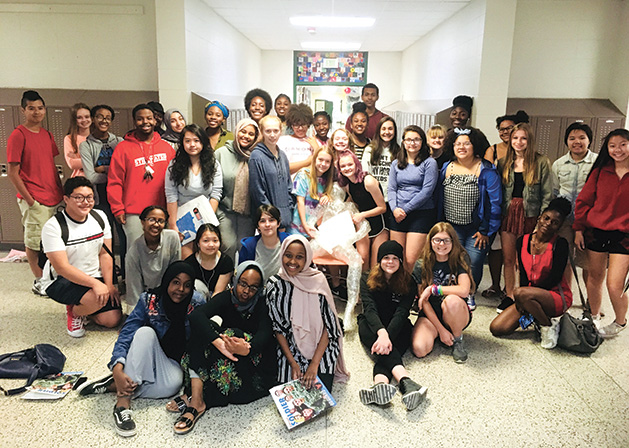 Going hand-in-hand with the idea of connecting students' learning to their home life is connecting parents to their children's school life. Another mission of the Office of Achievement and Integration is supporting families who might not know how to navigate the educational system.
"Sometimes you might have families who don't know what questions to ask, or it's, 'Where do I go?' or, 'How do I support my student?'" says Thompson.
For these instances, the Community Cultural Liaisons are a valuable resource. While the concept of cultural liaisons isn't new in the world of education, Woodbury has recently grown its program from two to eight. "The 'Community' is on purpose," Thompson explains. "They're working very hard to make a connection with students in the building." This means engaging with students in the halls and connecting with them during lunch. Liaisons are there to help families navigate the school system and support teachers in the classroom.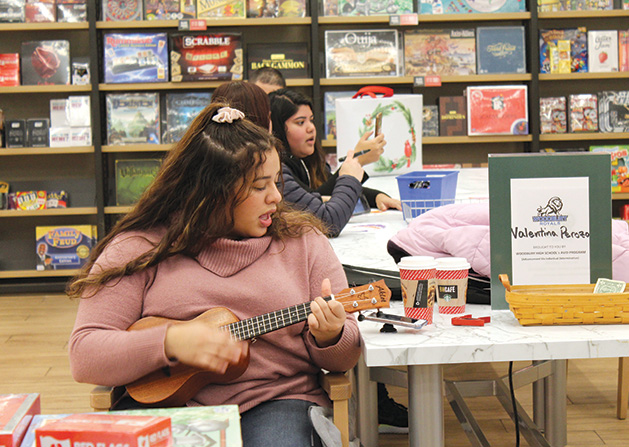 Going forward, Thompson says she's excited to build an Achievement and Integration Student Voice Group. "We want to have students have a part in our department because they're our clients; they're the ones who can tell us, 'This is what we need.'"
For the time being, high school students interested in getting more involved in achievement and integration initiatives can look into joining the Youth Executive Board of Equity Alliance MN, a multidistrict group of high students who come together after school to build skills in advocacy and leadership.
Parents who want to learn more or become more involved with the department are welcome to join the Achievement and Integration Parent Advisory Team, which is open to parents of any student in the district.