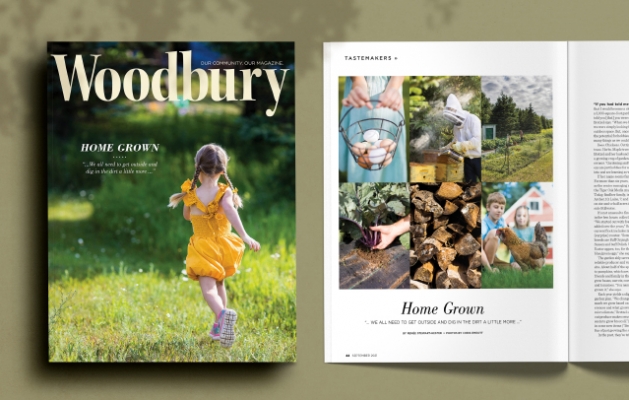 When September rolls around, as it tends to do so quickly, I'm reminded of the joys of fall. The foliage changing to warm-toned reds and oranges, the air crispening and the weather cooling. To mark the start of the new season, I bring out my fall coats, scarves, hats and boots, autumn décor and purchase pumpkin- and apple-flavored everything.
This month in Woodbury Magazine, we're celebrating the joys of autumn with travel blogger Kristen Glazer and her weekend getaway recommendations. Hike around Taylors Falls to see beautiful autumnal tones or go south to Montgomery, where Glazer recommends visiting the Montgomery Orchard for a fun, family-friendly day. See all of Glazer's destination recommendations on page 26.
Also in this issue of Woodbury Magazine, Jenny Virkus and I have a conversation about her home blog Making Highview Home and how she's amassed such a following, as well as her tips for DIY home renovations. "I was so inspired by other Instagram accounts … I thought if I could inspire two people, that would be so great," Virkus says. Read our feature and see her home tips on page 30.
To top of this fall issue, go to page 13, where I share a recipe for a delicious cranberry apple rosé sangria that's sure to prepare you for the cozy season.
Happy fall, readers. See you next month!
Hailey Almsted