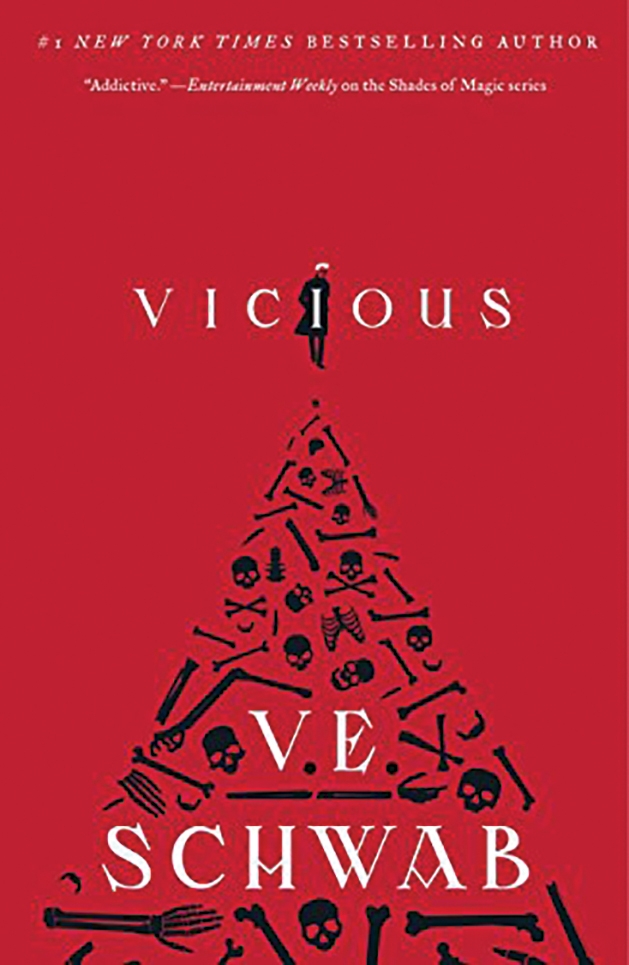 Have you ever wondered what life could be like if you could turn yourself into a superhero?
V.E. Schwab's 2013 novel explores the near-future world where it's possible to become a superhero and examines how the ideas of good and evil are never quite what they seem.
Split between the past and present day, Vicious is a tale of revenge between two best friends. Ten years ago, ambitious college roommates Victor and Eli risked everything to turn themselves into ExtraOrdinaries, individuals who have survived near death experiences and gained enhanced abilities. Present day, they are arch enemies trying to stop each other at all costs. Who is really the villain and the hero? Is it Victor who spent the past 10 years in jail for using his pain-inflicting abilities or Eli, the so-called "hero" with a dark agenda?
With a memorable cast of super-powered characters and lots of twists and betrayals, Vicious is an exciting thriller that will have readers counting down the minutes to the final showdown.
Larissa Lennartson is a library services assistant at R.H. Stafford Library in Woodbury. Read more at washcolib.org.