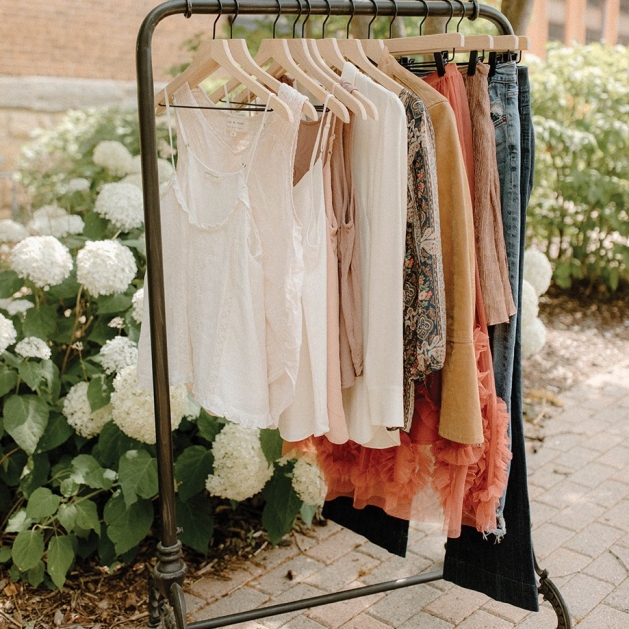 Personal stylist gives insight on how to spice up your neutral wardrobe.
For Alexandra Eve, the art of style has always been a niche of hers. The personal stylist and Woodbury resident always knew she wanted to be in the fashion industry, even before her pre-teen years—in fact, it was her calling.
Eve says, "Working in fashion has always been a dream of mine from a very young age. I actually visited my first fashion college in New York City when I was only 7 years old." From there, Eve stuck to her intuition and pursued her lifelong dream, as if fashion was her natural instinct. She attended the Fashion Institute of Design and Merchandising in Los Angeles and earned a degree in merchandise marketing. She then pursued her education locally, earning a degree in fashion and retail management from the Art Institutes International Minnesota.
After giving the fashion corporate world a whirl, Eve was ready to take her career to the next level. Diving into the personal side of fashion, she started her own personal styling business in 2018, Alexandra Eve. With Eve's years of experience and fashion background, she combined everything she learned and put it into her business, cultivating services to help women feel confident in what they wear.
Services offered through Alexandra Eve include personal shopping, wardrobe analysis, photo shoot styling and—of course!—personal styling. That includes curating a clients' wardrobes with the clothes they already own, creating a lookbook to match their personal goals or going shopping with clients and pulling new looks for them to try on and add to their wardrobes. Eve says, "For me, my favorite thing about personal styling is the accessorizing. I love to top any outfit off with small details." When you're dressed your best, it's hard not to feel confident, and Eve says she strives to see clients radiating that shine and happiness when they put on an outfit they love.
Eve's motive is really about putting the personal in personal styling, and self-expression in a client's style is the most important outcome. So, when it comes to the color palette wardrobe, Eve takes on a unique, more personable approach. The color palette wardrobe has been around for a long time in the fashion industry, and it includes a combination of colors that complement each other, as well as skin tone and hair and eye colors. Think about paint swatch colors and the variety of shades that are within the same tone on one paint swatch card. Pastel pink and a pastel blue look beautiful next to each other, but a bright orange might look out of place with another muted, pastel color.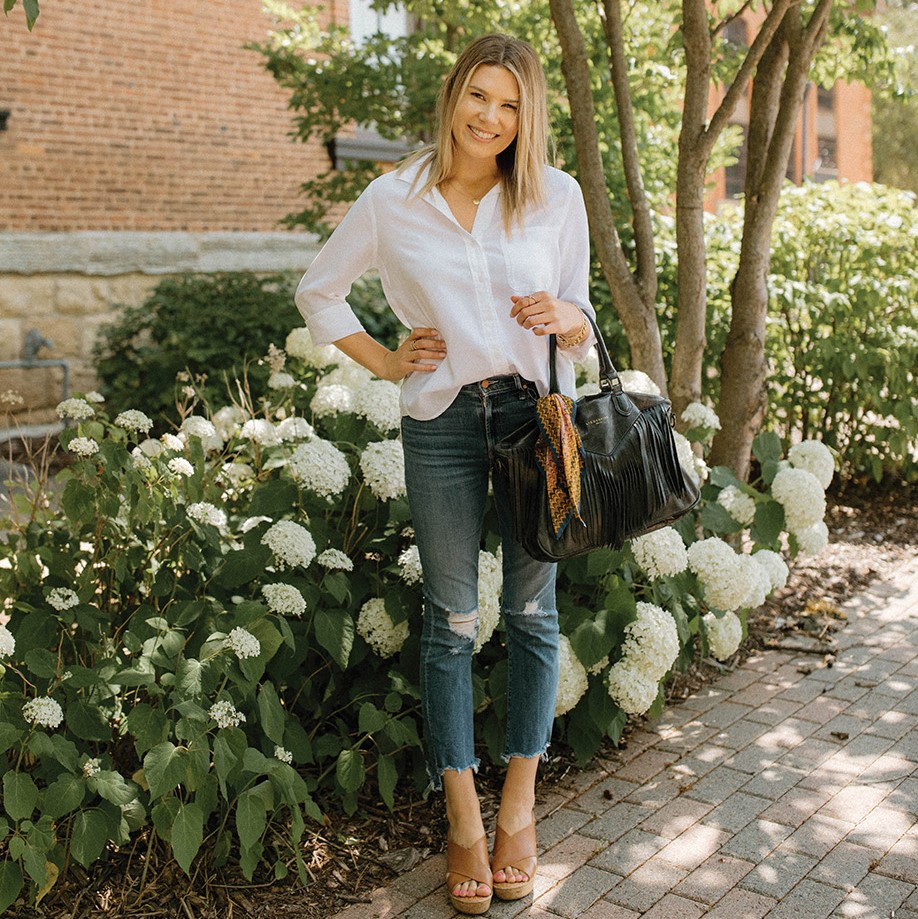 There are a variety of color stories to implement in your wardrobe that might fit you perfectly—from autumn, winter and spring palettes to general color palettes that fit the same color scheme. For Eve, her unique approach to the color palette motif of personal styling is that the color palette you choose shouldn't just be the colors that complement you, but the colors that you feel best in.
What colors make you feel most confident when you wear them or make you smile when you look in the mirror? For a long time, color analysis was popular, and clients were left wondering if they were an "autumn" palette with a more muted, dark color scheme, or a "spring" palette with more pastels. Eve says, instead of digging around a palette that you're questioning if it complements you, search for colors that you feel confident in and go from there. Of course, there's no shame in trying out color analysis, but there's no rules in fashion. If you feel confident in it, then that color palette will complement you no matter if it's an autumn, winter, spring or summer palette.
Eve says, "I recommend building a timeless, neutral wardrobe with a color palette you love mixed in." The great thing about a neutral wardrobe is the freedom to express yourself interchangeably on top of colors that bring out your statement pieces or your flare of personality in your favorite patterned top mixed in with a neutral-toned skirt. You can have a layer of your favorite color palette—your top being a pastel blue, a darker toned blue skirt on top of neutrals building from a tan shoe or a beige blazer.
"You want the color palette to feel cohesive, so it builds a more versatile and interchangeable wardrobe. This makes getting dressed in the morning so much easier. Some ideas for the color palette you choose to mix in could be rich jewel tones; soft, airy pastels or simply based around warm or cool tones," she says. "The color palette you mix in with your neutrals along with the fabrics, textures and patterns of pieces help define and show off your personal style. This could feel more modern and edgy, boho and feminine, or classic and preppy."
Style is all about self-expression and what you feel most confident and comfortable in. Choosing a variety of colors in your closet, on top of neutrals, can set you up for less headaches in the morning and make you feel more confident in your daily routine.