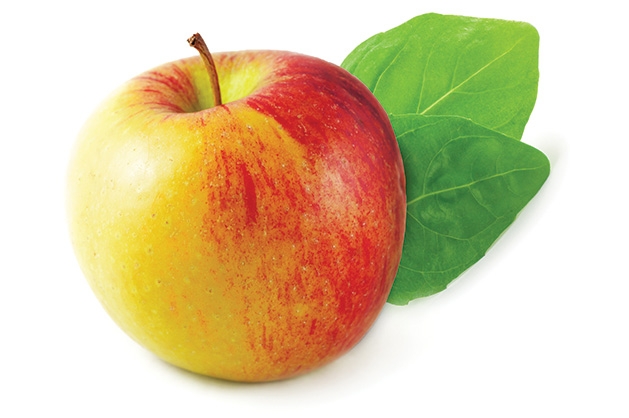 Fine tune your fall palette with tasty, autumnal bruschetta.
In September we say goodbye to the warmth of summer and bountiful tomatoes, and hello to crisp, tart and delicious apples. Some dishes, like tomato and mozzarella bruschetta, seem to shout, "It's summer!" Especially when tossed with copious amounts of fresh basil, which can bring to mind my tree-surrounded deck with its overflowing tomato plants and overgrown herb pots. To bridge the gap between summer and fall, I switch out the tomatoes with local apples, like SweeTango or Honeycrisp, to make an easy appetizer. It helps me dive into the new season, say goodbye to summer and creates a longing for comfy sweaters and afternoons all snuggled up in my cozy house with my dogs.
Autumnal Apple Bruschetta
Chop two crisp, tart apples, such as SweeTango or Honeycrisp, into small pieces and toss with six leaves of fresh basil, roughly chopped, three tablespoons of raspberry vinegar, and one tablespoon of toasted walnut oil. Set aside for 20 minutes. To serve, slice a baguette into rounds, brush with toasted walnut oil and pan fry in a skillet until golden brown. Spread a little fresh chèvre goat cheese on each slice and top with a spoonful of the apple mixture. For a caramel apple-like twist, replace the chèvre with a slice of Gjetost, a Norwegian cheese found at specialty markets.
Amy Goetz is a FoodE Expert for Lunds & Byerlys Woodbury. She helps customers with recipe ideas, teaches cooking classes and plans events. She writes about food and recipes.